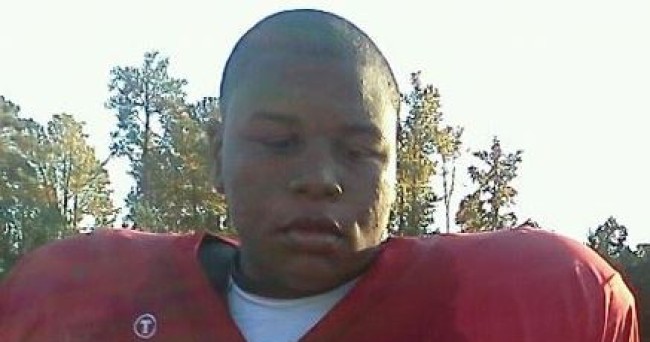 The class of 2016 football recruiting rankings are out, and not surprisingly the top of the list is full of possible SEC signees.
Here's a day-by-day month of August look at the highest rated 2016 prospects who look like they may end up with SEC teams.


No. 9 Dexter Lawrence, 6-5/290
HOMETOWN: Wake Forest-Rolesville (Wake Forest, NC).
POSITION: DT.
SEC POSSIBILITIES: Florida, South Carolina, Arkansas.
RANK: No. 12 overall prospect in the nation.
THE SKINNY: Lawrence is a huge defensive tackle prospect and rated the No. 2 overall prospect in the state of North Carolina. Non-SEC schools like Clemson, Michigan and Southern Cal are also wooing him, but it would appear Florida has a decent shot at him, and of course South Carolina is not far from home either.
EDITOR'S NOTE: For this particular series, Saturday Down South's references to recruiting rankings are to 247Sports.com industry composite ranking.
THE COUNTDOWN:
This button delivers the best SEC football stories to you on Facebook