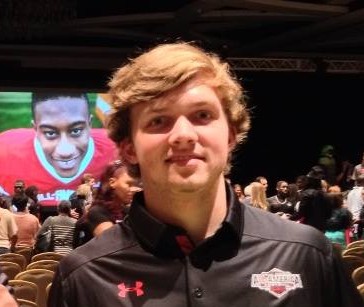 Here's one thing Mississippi's bitter rival SEC schools can agree on–they have the SEC's top-rated kicker and top-rated punter coming to their home state.
Here's a look at the best five kicking specialists in this year's SEC recruiting class (high school recruits only).
EDITOR'S NOTE: All references to ratings come from the 247Sports.com composite ranking
1. Cole Hedlund–Arkansas

The skinny: This Razorbacks signee turned heads when he actually kicked 24 field goals as a senior, landing him on the Parade All America first team. The kid is automatic, and is ranked the No. 2 placekicking prospect in America.

2. Gary Wunderlich–Ole Miss

Memphis University (Memphis, Tenn.), 6-0/180

The skinny: Wunderlich is rated the No. 3 placekicking prospect in America and he was recently in the Under Armour Game. The kicker got early scholarship offers, which is rare for his position.
3. J.K. Scott–Alabama

J.K. Mullen (Denver, Colo.), 6-4/185

The skinny: Scott is a big kid with good range and he has been on board with the Crimson Tide since June of 2013 — which is a very early commitment for a kicking prospect.

4. Aaron Medley–Tennessee

Marshall County (Lewisburg, Tenn.), 6-2/170

The skinny: Oklahoma and Texas A&M also offered this kicker/punter–and he could do both duties for the Vols when he reaches campus. He also was selected to participate in the Under-Armour Game.
5. Logan Cooke–Mississippi State

Columbia Academy (Columbia, Miss.), 6-5/200

The skinny: Cooke, like most of the others above, is a very good punter/placekicker combo. He hit a 46-yard field goal this past season, but he also averaged 44 yards per punt. Honestly, any of the above players could be switched around. They are all good.
Top 5 signees broken down by position:
Offense
Defense
Athletes & Specialists
This button delivers the best SEC football stories to you on Facebook