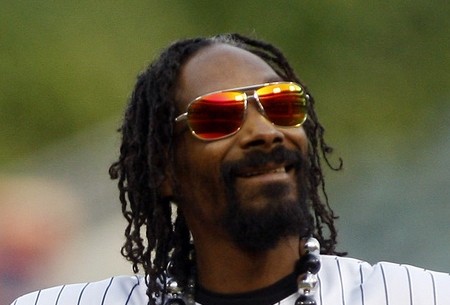 Cordell Broadus is a legitimate football prospect and he just happens to be the son of Snoop Dogg. Pretty soon, he may be making his own national headlines.
Related: SEC's top ranked commits by position for 2014 class
The wide receiver is 6-foot-2, 195 pounds and runs a 4.5-second 40-yard dash time. He's out of Diamond Bar (Calif.). He recently told 247Sports.com that he'd love to hear some more from Georgia, and he already holds scholarship offers from LSU and Tennessee in the SEC. Granted, Southern Cal is close to home and his father has all kinds of ties to the southern part of California, but hey … you never know.
Broadus is rated the No. 72 overall prospect in the nation in the class of 2015 and the No. 5 wide receiver overall. He holds 13 scholarship offers. As a junior, Broadus caught 60 passes for 685 yards and 8 touchdowns.
This button delivers the best SEC football stories to you on Facebook