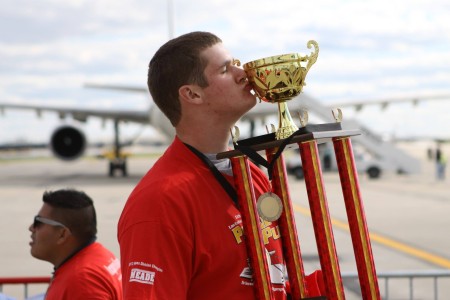 Brendan Brosnan is a huge James Franklin fan, so it was no big surprise Tuesday when the big offensive lineman flipped his commitment from Vanderbilt to Penn State.
When Franklin's name started swirling as a possible coaching replacement in November–for big-time jobs like USC and Texas–Brosnan had this to say: "I think it's very cool and shows he is very respected. He's turned Vandy into a winning program and is about to lead the team to a third straight bowl game. I think that is pretty amazing."
Franklin has now swayed Brosnan, Lloyd Tubman and Chance Sorrell to follow him to Happy Valley, while QB K.J. Carta-Samuels is another player he is courting since the quarterback decommitted. Eight players have now decommitted in all, leaving only 12 commitments for a coach who hasn't even been named yet.
Brosnan is an Illinois native and stands 6-foot-6, 275 pounds and is rated a three-star prospect.
This button delivers the best SEC football stories to you on Facebook