SEC
13 SEC commits named to boys & girls 2021 McDonald's All-American Games rosters
The 2021 McDonald's All-American Games rosters were released on Tuesday, and a number of SEC commits were on the list.
On the boys' side, 6 players who are currently committed to SEC schools made the cut. On the girls' side, 7 SEC commits were named to the rosters.
The rosters can be seen below:
Congratulations to the Boys & Girls 2021 @mcdaag rosters! #mcdaag pic.twitter.com/P1x0sMh6rC

— Paul Biancardi (@PaulBiancardi) February 23, 2021
Here's the full list for the boys: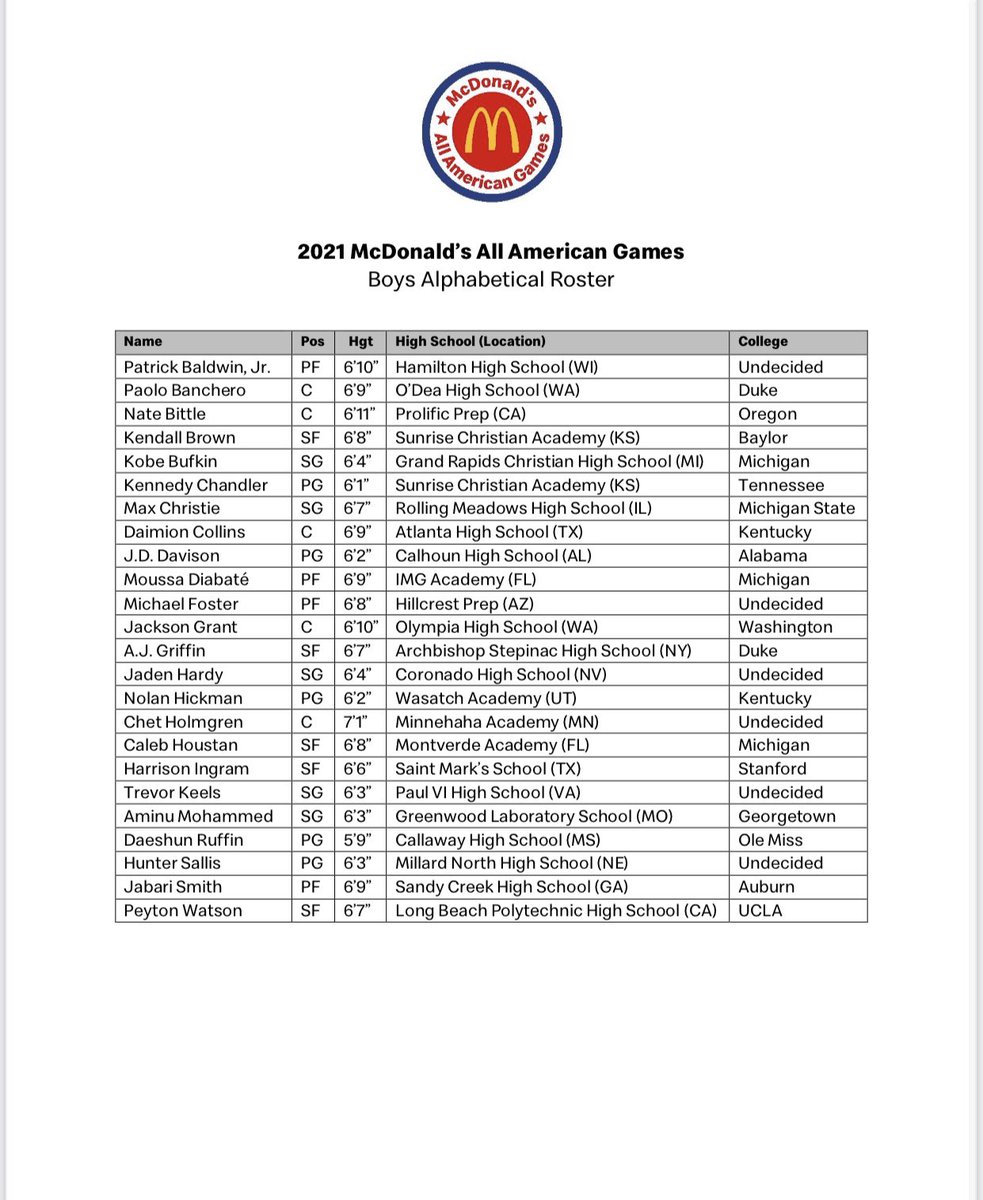 The 6 SEC commits on that list are:
Kennedy Chandler (Tennessee)
Daimion Collins (Kentucky)
JD Davison (Alabama)
Nolan Hickman (Kentucky)
Daeshun Ruffin (Ole Miss)
Jabari Smith (Auburn)
Here's the full list for the girls: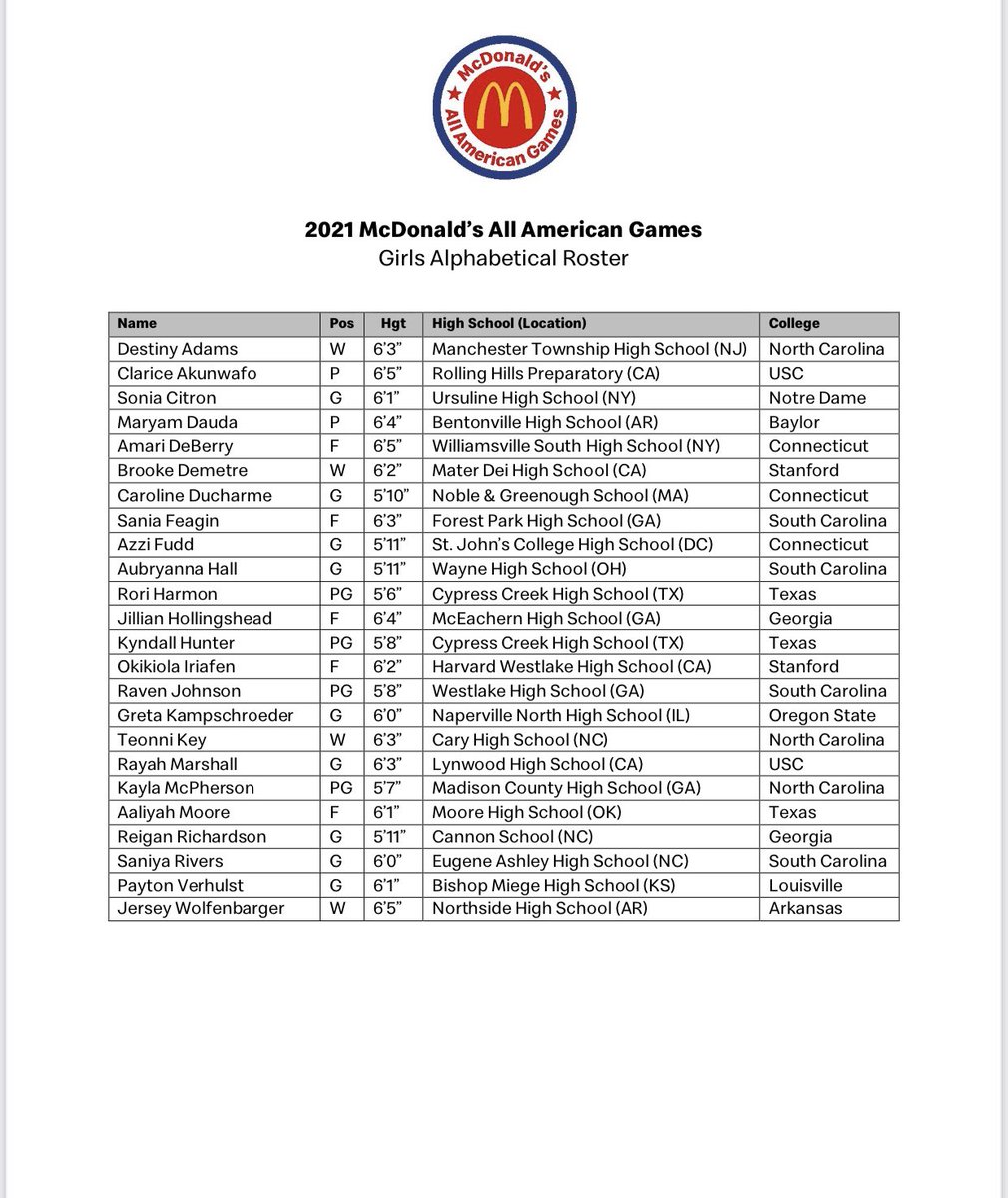 The 7 SEC commits on that list are:
Sania Feagin (South Carolina)
Aubryanna Hall (South Carolina)
Jillian Hollingshead (Georgia)
Raven Johnson (South Carolina)
Reigan Richardson (Georgia)
Saniya Rivers (South Carolina)
Jersey Wolfenbarger (Arkansas)
Basically, South Carolina is going to be loaded once again on the women's side. Four McDonald's All-Americans? That's a pretty good haul!