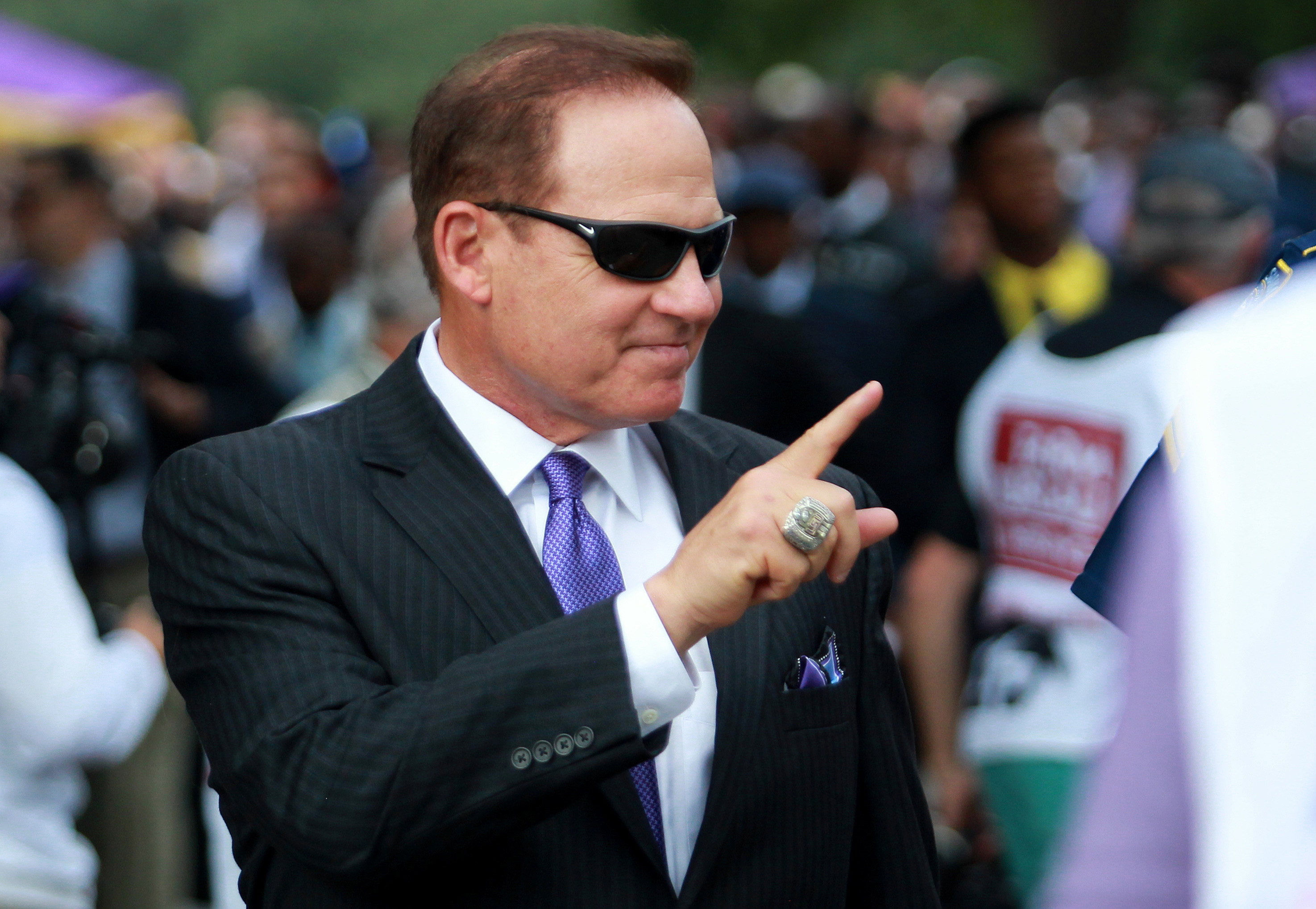 SEC
7 botched coaching carousel moves that should worry Tennessee and Arkansas fans
It's full-on coaching carousel season. Florida got shot down by Chip Kelly and hired Dan Mullen. Tennessee has had a notably public time cycling through its list of candidates. The fun with Arkansas' dual searches for an AD and head coach has yet to begin in earnest.
To celebrate the most wonderful time of the college football social media year, here are seven coaching carousel moves in the SEC and elsewhere that went awry in weird and/or catastrophic fashion.
LSU 2015/16
Les Miles was not getting it done toward the end of his time at LSU. The team needed a change. LSU looked like it was proactive toward the end of 2015. Leaks were flying about firing Miles at season's end. LSU was reportedly negotiating terms with Jimbo Fisher.
Then, a groundswell of support rose up for Miles, and the LSU athletic department backed down pretty much during the final regular-season game. Four games into the next season, after two close losses, LSU then reversed course and fired Miles.
The program then wantonly courted Tom Herman, lost out to Texas, and ended up overpaying Ed Orgeron with a prohibitive buyout. Excited about winning six of the last seven, LSU fans? Remember five of those wins came against teams that had or were about to have their head coach fired.
Ole Miss 2004
Ole Miss had a down year in 2004 after losing Eli Manning. They lost to Memphis and Wyoming early in the season. They lost tough one-score games to Top 15 Tennessee and LSU teams later. Ole Miss squabbled with David Cutcliffe over staff changes and fired him to hire Ed Orgeron.
Ole Miss won three SEC games in 2004. That was the same number they would win during the Ed Orgeron era as Orgeron went 3-21 in the league through his three seasons. Cutcliffe, given a second chance at Duke, built the Blue Devils into a solid program, reaching a bowl game in five of the last six seasons and finishing in the Top 25 for the first time since 1961.
Florida 2010
Jeremy Foley was the man who landed Urban Meyer and two subsequent national titles for Florida. He trusted his instincts again in 2010. Those instincts weren't so great.
There were two clear succession candidates for Meyer at Florida. Former OC Dan Mullen had just led Mississippi State to a Top 15 season in year two. Longtime Florida DC Charlie Strong, a year into his Louisville tenure, was another option.
Foley swooped in for Texas DC and coach-in-waiting Will Muschamp. Muschamp may be a defensive mastermind. He was never a good fit at offensive Florida. Florida is now on its third head coach since Meyer.
Nebraska 2003
Frank Solich took over for Tom Osborne at Nebraska. His flaw was not being Tom Osborne. Solich only finished in the Top 20 five times in six seasons and only took Nebraska to one national title game.
The Cornhuskers had a reported "wow" candidate from the NFL back away. Nebraska ended up hiring Oakland Raiders cast-off Bill Callahan to convert the Cornhuskers into a pro-style passing team. Callahan went 27-22 over four seasons in Lincoln.
Nebraska has had one team (No. 14 in 2009) finished ranked higher than the No. 19 from Solich's last season.
Tennessee 2010
Pete Carroll left USC. Lane Kiffin left Tennessee for that job in January after one year on Rocky Top, leaving Tennessee in a rough spot. Three days later, Tennessee announced the hiring of Derek Dooley.
Dooley did spend time on Nick Saban's staff but never, in college or the NFL, served as a coordinator. He was head coach and AD at Louisiana Tech, where he had compiled a 17-20 record through three seasons.
With years to digest, it's still not clear why anyone thought this made sense. His dad being a famous coach at Georgia? Dooley compiled a predictable 4-19 record in the SEC and was fired during his third season.
Michigan 2007
Lloyd Carr announced his retirement at the end of 2007. He left no obvious successor. So, Michigan was hiring its first head coach from outside the program since Bo Schembechler in 1968. It did not go well.
The search process was aimless, drifting, riven with leaks, and spearheaded by multiple people. The media highlight was Kirk Herbstreit incorrectly reporting Les Miles was heading to Michigan, which led to everyone involved, including Miles' representatives, trying to reach Michigan AD Bill Martin, who was incommunicado on a sailing vacation.
Michigan then got rejected by Greg Schiano, would not wait for Les Miles, and ended up with Rich Rodriguez, a big name but a poor fit. Michigan went 15-22 the next three seasons, 6-18 in the Big Ten.
Notre Dame 2004
The Fighting Irish fired Ty Willingham after the Irish followed a 5-7 year with a 6-6 season in 2004. They went all in for former Notre Dame assistant Urban Meyer, who called Notre Dame his "dream job." They traveled all the way to Salt Lake to court him. He chose Florida.
After that embarrassment, Notre Dame refocused its search toward NFL assistants with ties to the school and ended up with Charlie Weis. Notre Dame was so impressed by Weis' 6-2 start, with Willingham's players, it gave him a 10-year contract extension in October of his first season. Weis won 15 regular season games over his final three years before being fired. Notre Dame finally finished paying off Weis' nearly $19 million buyout at the end of 2015.