SEC
Tennessee vs. Florida: Prediction and preview
Tennessee and Florida face off in Knoxville for a Week 4 rivalry showdown. The top 25 bout is set for 3:30 p.m. Eastern time on CBS.
Tennessee vs. Florida preview
Here we go.
We're going to learn a lot about No. 20 Florida and No. 11 Tennessee this week. For Florida, we'll learn whether or not the Utah win in Week 1 was a fluke. We'll also learn if Anthony Richardson is for real and can bounce back after a pair of rough weeks against Kentucky and USF.
As for the Vols, this seems to be the year for Josh Heupel and company to take a step. For all Tennessee's promise in Year 1 under Heupel, the Vols still couldn't down the Gators. They couldn't beat Ole Miss, Georgia or Alabama either – the latter 2 less egregious. It's time for Tennessee to prove it means business in a game it is considerably favored.
Players that use Barstool Sportsbook promo code SOUTH1000 will receive a $1,000 risk-free initial wager which you can use on any college football game (including Tennessee-Florida). If you lose your promotional bet, you get another chance via a betting credit refund. Click here to find out more.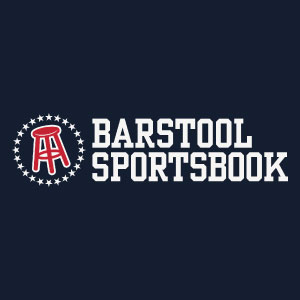 Barstool Sportsbook
STATES: LA, CO, IL, IN, MI, NJ, PA, VA, TN, AZ, IA, WV
SIGNUP BONUS
$1,000
RISK-FREE
Florida will look to dominate the run game. Montrell Johnson, Trevor Etienne and Richardson himself are all scary sights for any defender. The Gators are also at their best keeping it simple on the ground, winning both games where rushing attempts eclipsed passing attempts. The Gators totaled 39 rushing attempts against Utah, gashing the Utes defense for 283 yards – about 7.2 yards per rush.
Another thing we'll be able to learn about Tennessee is whether or not it has fixed its struggles against mobile quarterbacks from last season. The Vols have yet to face a truly dangerous dual-threat quarterback in 2022; no, Akron's DJ Irons does not count.
Richardson, however, definitely counts. Aaron Beasley has played well this season, as has Jeremy Banks as of late. A big test for the both of them lies in keeping Richardson's total to a respectable amount.
Discipline is also something to note for both squads Saturday. Florida has been almost spotless in that regard with very little penalties on the season. The Gators as a whole do very little to beat themselves, having lost just 1 fumble. Tennessee committed 11 penalties last week and 24 on the season, a slight worry even if Akron was an abnormally chippy game, per Heupel.
The elephant in the room is Richardson. He's thrown for 4 interceptions this season and 0 touchdowns. Tennessee should make keeping those numbers in check a goal for Week 4.
Tennessee vs. Florida prediction
Tennessee just has too much on its side this time around.
The DraftKings promo code gives customers a chance to win $200 after a $5 wager on any football game (including Tennessee-Florida). If your $5 moneyline bet wins, you will get $200 in bonus money, in addition to the winnings from your wager. Click here to get started.

DRAFTKINGS SPORTSBOOK APP
STATES: NY, KS, LA, AZ, TN, PA, NJ, CO, IL, WV, IA, IN, VA, MI
NEW USER BONUS
BET $5, WIN $200!
ANY NFL GAME!
Knoxville is going to be rocking, the Vols are looking the best they have since 2016 and they match up well in a ground battle. The key to this matchup for the Gators is Anthony Richardson. If he plays like a superstar and can make the passes that he needs to make, Florida will have a shot. If Tennessee is able to keep the Gators one-dimensional, the job becomes that much tougher.
Prediction: Tennessee 38, Florida 27