Barstool Sportsbook Ohio Promo: Launch Details, How to Claim Early Bonus Offer
As Ohio sports betting gets closer and closer, the clock is ticking on the Barstool Sportsbook Ohio promo that secures a $100 pre-launch bonus.
This Barstool Sportsbook Ohio promo will generate a $100 bonus just for signing up. To be clear, there are no required commitments, and no strings attached. Simply set up your account in advance, and you are in the money.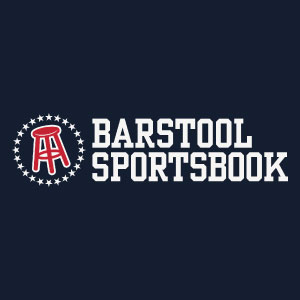 Barstool Sportsbook
OHIO!
REGISTRATION BONUS
$1K BET INSURANCE
$100 INSTANTLY
The launch date is January 1, which falls on the Sunday of Week 17 of the NFL season. At 1:00 Eastern, the Browns will be the first Ohio team in action when they take on the Commanders. Bengals fans will have to wait until Monday night, but it will be worth it. The Bills will be in Cincinnati, so that will be an absolutely huge AFC clash. This promotion will allow you to make your first bet with house money.
Click here and enter bonus code SOUTHOH5050 to get your $100 pre-registration reward.
Barstool Sportsbook Ohio Promo Offer Details
Here's what you need to know about this offer. Above all, time is of the essence, because it's going to expire soon. In addition, if you snag this offer while you still can, you won't be finished. There will be a standard welcome promotion after this one is taken off the table. Under the terms, there are no conflicts, so you can seize both opportunities.
This offer is broken up into a couple of different distinct parts. First, you will receive $50 in sportsbook betting cash. You can use it to place wagers on any event after the sportsbook opens for business. Plus, you can choose from various different pre-live markets, so you have options.
The other part of the offer is $50 in mycash®. This can be exchanged for merchandise, comped meals, and other perks. You will accumulate more of it when you start placing wagers, so this is an ongoing benefit.
Lock In the Barstool Sportsbook Ohio Promo Offer
These are the steps you take to get your $100 pre-registration bonus:
Before you do anything else, click this link or one of the other links we are providing on this page. Consequently, you will be transported to the promotion registration page.
Secondly, follow the instructions to establish your account. This is the typical drill that you go through whenever you set up an online presence. When all the identifying data has been entered, your account will be registered. Going forward, you will be able to use your bonus on launch day.
Finally, take a moment to download the app if you do not already have. Mobile betting is a large part of the experience, and you will always be informed about exclusive in-app specials.
Established Player Benefits
As we have stated, you accumulate mycash® when you make bets, and this is an ongoing benefit. In addition, you will receive a steady succession of bonus opportunities for established players. There can be free bets, merchandise giveaways, sporting event tickets, and other promotions tied to events of interest.
Click here and use bonus code SOUTHOH5050 to snare the Barstool Sportsbook Ohio promo offer that will produce $50 in free bets and another $50 in mycash®. As time goes on, your account will continue to provide value in various different ways.