Barstool Sportsbook Goes Big With Merch Giveaway, $1,000 Risk-Free Bet
As we go deeper into the Fall, Barstool Sportsbook is going bigger with promos and bonuses for football fans. As the NFL and college football season heats up, there's one place to go.
The latest Barstool Sportsbook promo offers players a risk-free bet on any game this weekend. Additionally, users can score exclusive merchandise by betting on the Bengals vs. Jaguars on Thursday Night Football as well as other select games this weekend.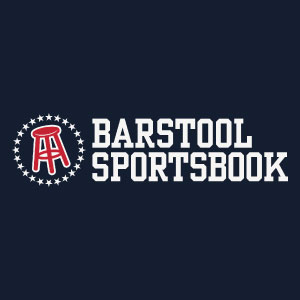 Barstool Sportsbook
States: OH, MD, LA, CO, IL, IN, MI, NJ, PA, VA, TN, AZ, IA, WV
Barstool Sportsbook is one of the fastest-growing brands in a number of states, including Arizona, Michigan, Pennsylvania, New Jersey, Tennessee, Colorado, Virginia, and more and it's no secret why. They are backed by larger-than-life personalities and some of the best promos on the market.
This $1,000 risk-free bet gives new bettors the chance to score big on their very first wager. If it loses, you will be refunded in site credit. Place that first bet and win some exclusive merch in the process. It's a great weekend for bettors.
Sign up here and use promo code SOUTH1000 to get Barstool Sportsbook and a $1,000 risk-free bet, plus exclusive merch.
Barstool Sportsbook Thursday Night Football Promos
Barstool Sportsbook is looking to cement its place as one of the most popular sportsbooks on the market and they are off to a great start this football season. They are constantly running promos, bonuses, and chances to win cool merch.
For Thursday Night Football, anyone who wagers $50 or more on the Bengals to cover the spread will win a sweatshirt that features Lucky Larry. If you aren't a Pardon My Take listener, Lucky Larry is a goldfish who makes picks for all the primetime games.
If your bet hits, Barstool Sportsbook will send you a code to redeem the merch within 72 hours. This offer is available to users in Arizona, Colorado, Illinois, Indiana, Michigan, New Jersey, Pennsylvania, Tennessee, and Virginia.
Also be sure to check out MeganMakinMoney's Merch Giveaway. She is 3-0 on her picks thus far in 2021 and anyone who tails her on a $50+ bet can win a sweatshirt if the bet hits.
This week, MeganMakinMoney is taking the Seahawks to beat the 49ers. Make sure you are opting into this promotion to get the sweatshirt.
Barstool Sportsbook $1,000 Risk-Free Bet Promo
There is nothing too complicated about this risk-free bet. Barstool Sportsbook will back up your first real-money wager up to $1,000. If that bet loses, they will credit your account with a free bet in the amount you wagered.
In other words, you have two chances to win your first bet. If you are confident in two games this weekend, this $1,000 risk-free bet is a good way to score big right off the bat.
Signing Up
The exclusive merch giveaways are available to all users, but this $1,000 risk-free bet is only available to new users on Barstool Sportsbook. Here is how you can get in on the action today:
Register an account by clicking here. Use promo code SOUTH1000.
Make a deposit in the amount you want to wager on your risk-free bet.
Place your first wager risk-free up to $1,000.
If it wins, you take home the cash. If it loses, you have a second chance with a free bet in the amount of your initial wager.
Sign up here and use promo code SOUTH1000 to get Barstool Sportsbook and a $1,000 risk-free bet, plus exclusive merch.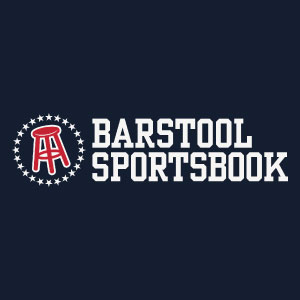 Barstool Sportsbook
States: OH, MD, LA, CO, IL, IN, MI, NJ, PA, VA, TN, AZ, IA, WV