Barstool Sportsbook Promo Code for Monday Night Football Delivers Insane Bonus
A sizable bet can fuel a sustained run, and the Barstool Sportsbook promo code will remove the risk with a $1,000 insured wager.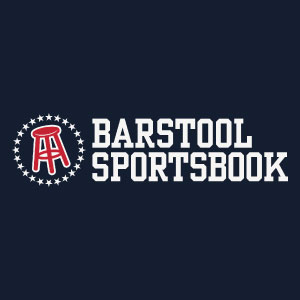 Barstool Sportsbook
STATES: MD, LA, CO, IL, IN, MI, NJ, PA, VA, TN, AZ, IA, WV
Players that use Barstool Sportsbook promo code SOUTH1000 receive a $1,000 risk-free bet. Put another way, if you lose your first wager, you get a refund that can be used to place further bets.
Monday Night Football will take center stage tonight, and some people are expecting offensive fireworks. Patrick Mahomes and the Chiefs will try to light it up against the Las Vegas Raiders in KC. The Chiefs are sitting on top of the AFC West right now, and Las Vegas is holding up the rear. If you have an opinion on the game, you can back it with a $1,000 risk-free bet.
Click here and use Barstool Sportsbook promo code SOUTH1000 to get your $1K insured wager.
Barstool Sportsbook Promo Code Overview
These are the important factors to understand about this offer. First, it is only available to new players. Secondly, any bet will be insured as long as it does not exceed $1,000. In a perfect world, you make a larger than usual bet and you pick a winner. Under those circumstances, the cash will be deposited into your account. You can use it to make additional bets, or you can make a withdrawal.
On the other side of the coin, if you lose, you are not stuck. Under the terms, you get the money back in the form of sportsbook betting cash. If you get the credit, you can make the bets on any sporting event. Plus, all pre-game bet types are included, so there are many possibilities.
We are focusing on the Monday Night Football game because it is the marquee prime time event tonight. However, you have the same freedom with your initial risk-free bet. You can place the bet in any market, and all sports are included.
Use the Barstool Sportsbook Promo Code to Get the Bonus
Complete this quick and easy process to accept the offer:
To get started, click here or one of the other links on this page to reach the appropriate landing page.
Then, follow the prompts to establish your account. You provide basic personal info, and your location is verified for legal reasons.
Thirdly, grab the app so you can bet when you are on the go.
After that, it is time to fund your account. This is easy to do, because you can use a credit or debit card, PayPal, or another common method.
Lastly, place a wager on the Monday Night Football game or any other sporting event. If you lose, you will get another chance with a betting credit refund.
Meanwhile, be sure to check out the Barstool Casino offers as well.
Special Offers for Established Users
All year long, there are special offers for established players. They are always coming up with something new, but you will typically see free betting credit opportunities, no-risk parlays, deposit matches, and boosted payouts.
Click here and use Barstool Sportsbook promo code SOUTH1000 to get a risk-free bet up to $1000. This will be the first in a series of moneymaking opportunities that will come your way on an ongoing basis.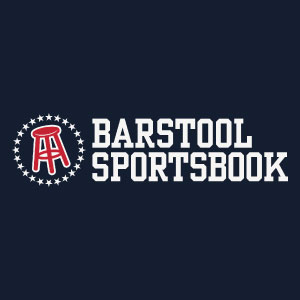 Barstool Sportsbook
STATES: MD, LA, CO, IL, IN, MI, NJ, PA, VA, TN, AZ, IA, WV