Barstool Sportsbook Promo Code Unlocks $1,000 Risk-Free for MLB, EPL
There are many betting opportunities this weekend, and the Barstool Sportsbook promo code SOUTH1000 will add a layer of excitement by bringing access to select specials. It will lock in a huge $1,000 risk-free bet that you can place on any sporting event. All pregame markets are included, so this is a great opportunity to make a strong move with no worries.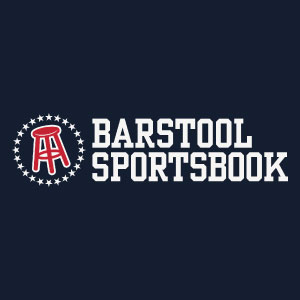 Barstool Sportsbook
STATES: LA, CO, IL, IN, MI, NJ, PA, VA, TN, AZ, IA, WV
First, click one of the links on this page to reach the corresponding landing page. After that, use Barstool Sportsbook promo code SOUTH1000 during the registration process. As a result, you will be opted in and eligible for this welcome bonus for new users.
The playoff chases are getting red-hot, and there are some huge games today with postseason implications. In addition, the Premier League season has gotten underway, so this is an exciting weekend for soccer fans. Plus, there is a big NASCAR race in Michigan tomorrow. You can place your risk-free wager on any of these events, so there are broad possibilities.
Click this link and use Barstool Sportsbook promo code SOUTH1000 to get your $1,000 risk-free bet. This is one of the leading sports betting sites out there. They provide a quality player experience, and the colorful personalities provide entertaining content for those that are interested.
Barstool Sportsbook Promo Code Lowdown
Let's look at this offer. This is a rare opportunity to make a four-figure wager that is fully insured. If you win, the cash is deposited into your account. You can withdraw the money when the deposit clears, or you can make more bets with it. In the event of a loss, you get the money back in wagering credit.
A lot of people will go for the maximum to take full advantage of the insurance. However, if that is out of your comfort zone, you can bet $25, $50, $250, or any other amount. As long as the promotional wager does not exceed $1,000, it will be fully insured.
Trigger the Barstool Sportsbook Promo Code
These are the steps you take to get your $1,000 risk-free bet:
1.) Most importantly, click one of the links, including link.
2.) Secondly, follow the prompts to set up your account. You provide your name, date of birth, and other essential identifying information. Make sure that you use promo code SOUTH1000 when you are signing up.
3.) Thirdly, ask yourself how much you want to bet risk-free and make a corresponding deposit. You can use online banking, a credit or debit card, PayPal, or one of the other approved methods.
4.) Next, take a moment to download the app so you can bet when you are on the go.
5.) In conclusion, place a $1,000 bet on any listed event, and it will be risk-free.
Ongoing User Benefits
After you open your account and make your first bet, you will become an established user. Going forward, you will be able to take advantage of the promotional offers for standard players. You will see free bets, risk-free parlay offers, and other promotions that highlight events of interest.
Click this link and use Barstool Sportsbook promo code SOUTH1000 to get your risk-free bet. This is the first in a series of bonus opportunities that will come your way as time goes on.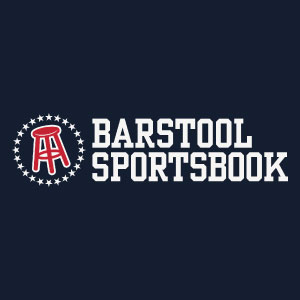 Barstool Sportsbook
STATES: LA, CO, IL, IN, MI, NJ, PA, VA, TN, AZ, IA, WV