Caesars Sportsbook Is Live After Rebrand with Wild $5,000 Risk-Free Bet
Caesars Sportsbook is officially live and ready for action with the legal sports betting industry's most aggressive risk-free bet offer. Earlier this year, William Hill US announced it would undergo a rebrand to the Caesars name, and with the process now complete, the popular sportsbook app arrives on the scene with a new look, new feel, and new promo offer.
New users playing with Caesars Sportsbook can grab an industry-best $5,000 risk-free first bet for signing up and making a first deposit with the most aggressive promo on the market.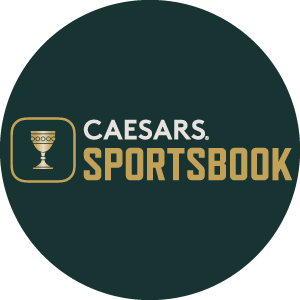 As a point of comparison, most new player sportsbook offers typically top out somewhere between $500-$1,000 with risk-free bets, so this Caesars Sportsbook promo carries a value of up to 5x what is offered by the competition.
Click the following links to sign up and get a $5,000 risk-free first bet with Caesars Sportsbook: Tennessee here, Virginia here, Colorado here, Michigan here, Indiana here, New Jersey here, and Iowa here.
If prompted for a promo code, simply enter: SOUTHRF
The Caesars Sportsbook $5,000 Risk-Free Promo
With its brand transformation officially complete, William Hill US is now Caesars Sportsbook. Players in states such as New Jersey, Michigan, Virginia, Tennessee, Colorado, Indiana, Iowa, and West Virginia can jump into the action and bet on a variety of sports action.
With a $5,000 risk-free bet offer, Caesars Sportsbook is going all-in by setting the market standard with the biggest upside bonus. As noted above, rival sportsbooks typically offer bonuses in the $500-$1,000 range, so this new offer stands out.
Previously, William Hill offered bettors in select states a $2,021 bonus to celebrate the new year, but that offer still pales in comparison to this special.
In terms of the downside of this offer, some competitors require less of an upfront commitment. For instance, some apps require a $5 first deposit and will give away no-brainer odds with a more modest payout.
In this case, in order to receive the full upside, a $5,000 deposit and first wager is required. Of course, bettors can deposit as little as $20 and wager that amount risk-free.
If the first bet wins, Caesars Sportsbook pays out the winnings. If it doesn't, a site credit of the first wager amount will be issued up to $5,000.
In short, bettors will have the opportunity to hit it big with their first bet.
How to Get the Caesars Sportsbook Promo
Those interested in getting in on the action can click the appropriate state-specific links or use any of the buttons above or below on this page.
Bettors located in Tennessee here, Virginia here, Colorado here, Michigan here, Indiana here, New Jersey here, Iowa here. Remember, caesars sportsbook promo code "SOUTHRF", if prompted.
Complete the brief registration process by providing general information such as full name, address, and email address.
Select a funding method. Popular options include credit/debit card, PayPal, online checking, and more.
Make a first deposit of up to $5,000. Then, place your first wager risk-free on any of the day's games or events.
It's important to note that this offer is available only to new players who have yet to sign up with Caesars Sportsbook. Pre-existing users at William Hill will not be eligible for this bonus.
What to Wager On
The Caesars Sportsbook rebrand comes at a perfect time on the sports calendar. Not only is Major League Baseball entering its stretch run of the regular season, but the NFL and college football slates are just about to get underway.
The NFL Preseason calendar kicks off this weekend with the Hall of Fame Game, while NCAA Football is ready to rev up in just a few weeks.