Caesars Sportsbook Is Offering Awesome MLB, Masters Odds
This is going to be a spectacular weekend of sporting action, and Caesars Sportsbook is celebrating in a big way. They are offering awesome odds on the Masters and the MLB games, and you can make your move with an $1100 risk-free bet courtesy of Caesars.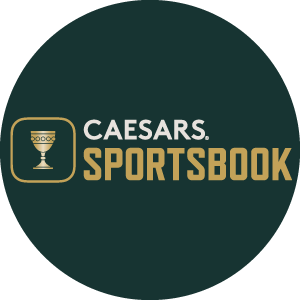 CAESARS SPORTSBOOK
STATES: NY, NJ, CT, AZ, CO, DC, IA, IL, IN, LA, MI, NV, TN, VA, WV
Click right here to activate promo code SOUTHCZR and become eligible for the $1100 risk-free bet offer if you do not have an account at Caesars Sportsbook.
When you can make a bet without taking any risk, you have the opportunity to get the adrenaline flowing with a significant wager. You should stay within your means, but everyone likes to step out on a big event like the Masters or the opening MLB weekend. This is a great way to do it.
Your account will be credited with a single use bet token for the amount of your wager if you opt-in and you lose your insured bet. Caesars will go as high as $1100 in insurance. This is a generous offer that you should definitely take advantage of if you will be a new Caesars Sportsbook user.
You will unlock a $1,100 risk-free bet with promo code SOUTHCZR if you click here and follow the simple registration instructions. When you are in the system, you will get $1,100 of first bet insurance, so you will get a do-over if you lose your risk-free wager.
Caesars Sportsbook Odds Boost Bonuses
After you have used this sign-up bonus, you can enjoy other benefits as a registered Caesars Sportsbook user. Caesars can't seem to curb their enthusiasm for bonus offers. There are ongoing promotions for existing players, including odds boosts.
You can get great odds on select MLB, Masters, NBA, NHL, soccer, UFC, and NASCAR wagers. A savvy gambler will look for every edge they can get, and these odds boosts enhance your margins.
MLB Futures Promo Offer
There is a lot of value in the MLB futures pool early on before the races start to take shape. Caesars Sportsbook is offering a no-brainer promo. The offer will provide four $10 free bets if you make a $50 futures wager on a team to win the 2022 World Series.
How often do you get a $50 bet that could potentially pay hundreds or even thousands of dollars for a net investment of $10? Clearly, this is an offer that you have to seize while you can. This will be the icing on the cake if you are eligible for the welcome bonus.
Snag the Caesar's Sportsbook $1100 Risk-Free Bet Promo Code
This weekend can be a memorable one if you make a winning risk-free bet Caesar's Sportsbook, but you are still in business if you fall short. If you are eligible for the offer as a new Caesar's player, you have a golden opportunity that you simply can't pass up.
This promotion is available in the Louisiana sports betting market along with Tennessee, West Virginia, Indiana, Illinois, Iowa, Michigan, Arizona, Colorado, New Jersey, and New York.
To unlock the $1100 first bet insurance promotion, click this link to initialize promo code SOUTHCZR. Follow the instructions to register your account and make your first deposit. When these steps have been completed, you will be ready to make your risk-free bet.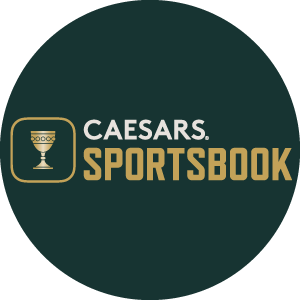 CAESARS SPORTSBOOK
STATES: NY, NJ, CT, AZ, CO, DC, IA, IL, IN, LA, MI, NV, TN, VA, WV