Caesars Sportsbook Promo Code Gives Awesome Bonuses This Weekend
There is no a shortage of games stacked across a loaded weekend of college football, NFL Week 7, MLB postseason, and NBA action, and there's no shortage of awesome promos and bonuses to bet on the games at Caesars Sportsbook. The app has exploded onto the scene is recent weeks with creative advertisements, a strong app, and outstanding offers. As the sports calendar reaches its peak, the latest and best Caesars Sportsbook promo code brings all new players the app's strong offers.
The latest Caesars Sportsbook promo code will bring new bettors an industry-leading $5,000 risk-free first bet and access to dozens of odds boosts that provide huge value on potential wins.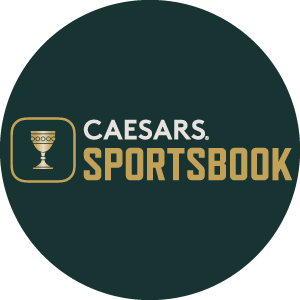 By using the top Caesars Sportsbook promo code on NBA and MLB games, or ahead of a packed weekend football slate, new bettors in a variety of states including Arizona, Michigan, New Jersey, Colorado, Tennessee, Virginia, Indiana, and Iowa will be able to take advantage of thousands of dollars in value.
Use the state based links above or below and Caesars Sportsbook promo code SOUTHRF to get a $5,000 risk-free bet and other rewards from Caesars Sportsbook.  Get it in Tennessee here, Virginia here, Colorado here, Michigan here, Indiana here, New Jersey here, and Iowa here.
The Best Caesars Sportsbook Promo Code For This Weekend
By using Caesars Sportsbook promo code SOUTHRF, new bettors this weekend can take advantage of a number of college football and NFL  Week 7 offers.
Launch the experience with the best risk-free bet offer at any sportsbook, but then be sure to check out a variety of super boosts and other odds boosts throughout the weekend. Friday and Saturday will feature can't-miss odds on select college football games, while Sunday and Monday will feature heavily boosted NFL games.
In all, Caesars Sportsbook has over 40 different odds boosts available this weekend on football action. Thursday Night Football, Sunday action, and Monday Night Football will all draw multiple boosts on every game — including the high profile matchups between the Chiefs-Titans, Colts-49ers, Ravens-Bengals, and more.
Boosts are also available in other sports, including the ALCS and NLCS of the MLB Playoffs, as well as NBA and NHL regular season games.
Caesars Sportsbook $5,000 Risk-Free Bet Promo, Other Specials
We may be burying the headline here a bit, but the best overall sports betting promo in any market is at Caesars Sportsbook and you can get it with our promo code. Bettors can actually deposit and wager as little as $10 risk-free, but they have the ability to go big with a bet as much as $5,000. If it hits, cash is paid out. If it loses, don't sweat — bettors get a refund and another shot with site credit.
Beyond this offer, be sure to check out the Super Bowl LVI Royal Giveaway, one that provides bettors a chance to win a trip to this season's Super Bowl, as well as the Caesars Sportsbook same-game parlay insurance.
How to Get Started
Getting started is simple. Click any of the state-based links above or below. Then, use Caesars Sportsbook promo code SOUTHRF to activate the $5,000 risk-free first bet along with all of the other offers.
Make a first deposit of at least $10 (although we recommend a stronger deposit to get all of these deals) and begin betting.