Caesars Sportsbook Promo Code Offers 3 Great Weekend Bonuses
A weekend headlined by NFL Week 14 action brings awesome bonuses that can be unlocked with the best Caesars Sportsbook promo code. Whether betting on football, basketball, or hockey, there's plenty of ways to wager and win Sunday.
Caesars Sportsbook promo code SOUTHRF provides direct access to three awesome bonuses throughout a packed December sports weekend.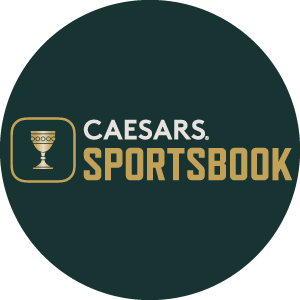 Simply put, if you've watched sports over the past few months, you've probably seen an ad or two for the Caesars app. It's not a coincidence the brand has quickly become one of the most popular sports betting options, although the reasons for its rise go far beyond funny ads. The app stacks up with the best thanks to aggressive promos, bonuses, and boosts, all of which are on full display this weekend.
Use the state links in this article to lock in Caesars Sportsbook promo code SOUTHRF and unlock awesome bonuses from start to finish this weekend.
Caesars Sportsbook Promo Code Brings 3 Great Bonuses
There was and still is no shortage of key sports events on this weekend's schedule. The highlights include:
NBA
NHL
UFC 269
College Basketball
NFL Week 14
As for the Sunday slate of games, showdown betweens the Ravens-Browns, Bucs-Bills, and Cowboys-Football team are some of the contests carrying significant postseason ramifications. Throughout, Caesars Sportsbook promo code SOUTHRF will unlock terrific bonuses on the action.
Before we jump into how to sign up and ensure you receive max value, let's first highlight some of the most notable offers.
First, bettors will be able to access a $1,001 bet match. Bet on any of the leagues or events listed above, up to $1,001, and get the wager 100% matched — regardless if the wager wins or loses. Unlike risk-free first bets, which only pay site credit on losses, winning wagers can be doubled, providing huge bonus value.
Meanwhile, bettors who opt-in and place at least $100 of wagers at -200 odds or longer on NBA action will receive a $150 credit to the NBA Store which can then be used to redeem free jerseys and other league apparel.
Topping it all off are a full board of bonuses, providing enhanced odds, free bets, risk-free bonuses. More on these specials below.
Using the Caesars Sportsbook Promo Code This Weekend
The Caesars Sportsbook app is currently available in a number of states: New Jersey, Virginia, West Virginia, Tennessee, Colorado, Iowa, Arizona, Michigan, and Indiana. Soon, the app will launch as part of Louisiana sports betting and NY online sports betting.
Get the app by clicking the links above or below. Make sure you click the state in which you're currently present. That will unlock Caesars Sportsbook promo code SOUTHRF and get you on your way to wagering.
Place a $10 first deposit using PayPal, online checking, credit cards, and debit cards (among other options).
Place a first bet of at least $10 to activate the bet match. Of course, larger deposits and wagers will bring back a larger match.
Take advantage of all the other app specials.
Offer Details
While we outlined the bet match and free NBA jersey offers above, let's take a look at the other in-app specials available with the Caesars Sportsbook promo code:
Odds boosts: each day, the app refreshes with dozens of boosts on highlight sporting events. Check out game, parlay, and player prop boosts on NBA, NHL, college football/basketball/NFL Week 14.
33% parlay boost on NFL Week 14 games
$25 same-game parlay boost
$10 bonus for every touchdown your team scores (Sunday games)
Use the state links in this article to lock in Caesars Sportsbook promo code SOUTHRF and unlock awesome bonuses from start to finish this weekend.