Caesars Sportsbook Promo Code SOUTH15 Wraps June With $1,500 Risk-Free Bet
Summer is in full swing which means Major League Baseball takes center stage, and those looking to bet baseball in the coming days will want to utilize the latest Caesars Sportsbook promo code to do it. Rock a $1,500 risk-free first bet along with handfuls of odds boosts and additional in-app specials. With some of the most aggressive bonuses in the online sportsbook game, the app has surged into elite territory over recent months and it will look to stay there.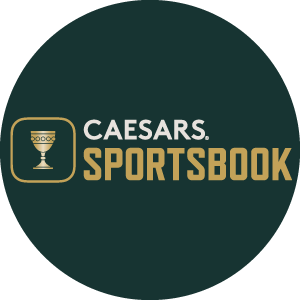 CAESARS SPORTSBOOK
STATES: NY, NJ, CT, AZ, CO, DC, IA, IL, IN, LA, MI, NV, TN, VA, WV
Caesars Sportsbook promo code SOUTH15 will bring any new player a $1,500 risk-free first bet this week. Utilize this insurance and score potential enhanced winnings on other markets, including player and game props.
A loaded baseball schedule this week will be headlined by Astros-Mets and Braves-Phillies. All four teams have been outstanding in June, and will look to close out the final games of the season's first half on a tear. No matter which side of the action you plan to take, having the comfort of a $1,500 insurance policy in play makes betting the games much easier. Below, we'll explain this offer in further detail and roll through some other need-to-know info, including how to sign up and other app offers.
Get Caesars Sportsbook promo code SOUTH15 by clicking right here.
How to Get the Caesars Sportsbook Promo Code
Let's first start with how to get get the app, secure the best promo code, and begin betting.
To begin, players can click here (or any of the other links in this article).  Doing so drives prospective players to the Caesars landing page, which will eventually trigger the bonus.
At the page, you will see a dropdown menu. Select it — and then pick the state in which you're currently located.
States include: New Jersey, New York, Virginia, West Virginia, Tennessee, Louisiana, Arizona, Colorado, Iowa, Indiana, Illinois, Michigan and Iowa. Soon, the app is expected to expand into the Ohio sports betting market.
Supply some general information (name, address, email address).
Select a funding method and then make a first deposit of any amount between $20 and $1,500.
With accounts loaded, place a risk-free first bet. Either collect cash on a win or site credit on a loss.
Caesars Sportsbook Promo Code Specials
This week, players will have access to some secondary in-app specials. For instance, MLB Parlay Insurance will give those who opt-in the chance to earn a free bet if only one leg of a baseball parlay loses. Throughout the week, the Caesars app will provide new offers on the latest events, including the upcoming UFC 276 event this Saturday.
Odds Boosts
Using our Caesars Sportsbook promo code, new players will also receive a variety of up-to-date odds boosts. As of early Monday, here are some examples:
Blue Jays, Guardians, and Cardinals all to win (+500)
No run in the first inning of A's-Yankees, Red Sox-Blue Jays, and Twins-Guardians (+1400)
Rangers, Rockies, Angels and Mariners all to win (+1400)
Xander Schauffele to win The Open (+2500)
Donald Cerrone, Robbie Lawler, Jalin Turner and Ian Garry all win at UFC 276 (+1400)
Get Caesars Sportsbook promo code SOUTH15 by clicking right here to score a $1,500 risk-free first bet.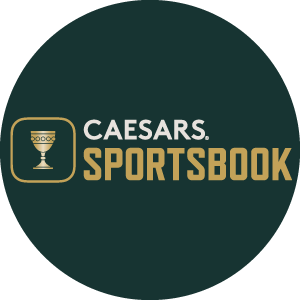 CAESARS SPORTSBOOK
STATES: NY, NJ, CT, AZ, CO, DC, IA, IL, IN, LA, MI, NV, TN, VA, WV