FanDuel Sportsbook Has the Best Penn State vs. Iowa Betting Promo
Iowa and Penn State is the biggest college football game of the weekend, bar none, and FanDuel Sportsbook has the best betting promo on the game. These top five teams are a toss-up on paper unless you are looking at the odds on FanDuel Sportsbook.
The best Penn State vs. Iowa betting promo is the FanDuel Sportsbook Spread the Love special. FanDuel is giving users in Iowa and Pennsylvania the chance to push these spreads to no-brainer territory. In fact, both spreads are already there, making this promo free money.
For every 100 Iowa bettors and every 500 Penn State bettors in Pennsylvania who bet this spread, FanDuel Sportsbook will move the line one point in their favor. What's more, bettors can also grab a $1,000 risk-free first bet to start the betting experience.
Iowa is coming into this game after laying a beatdown on Maryland. Meanwhile, Penn State enters this matchup after shutting out Indiana. This game should be an instant classic between two of the best teams in the country and FanDuel has the best Penn State vs. Iowa betting promo ahead of it.
Click here in PA and click here in IA to sign up with FanDuel Sportsbook and help Spread the Love on Iowa-Penn State this weekend.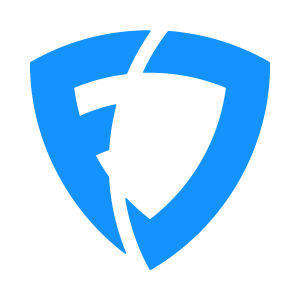 FanDuel Sportsbook
States: LOUISIANA
FANDUEL LOUISIANA
$100
PRE-LAUNCH BONUS
FanDuel Sportsbook Has the Best Penn State vs. Iowa Promo
Spread the Love is one of our favorite promotions at any sportsbook. FanDuel Sportsbook's unique promo gives users the chance to boost spreads to insane levels — and they can do it on top of getting a $1,000 risk-free bet. All it takes is 100 bettors in Iowa or 500 bettors in Pennsylvania to move the needle.
The Hawkeyes are already up to +118.5 against the spread on FanDuel Iowa as of Friday morning. In the meantime, Pennsylvania bettors have already pushed the Nittany Lions to +111.5.
These offers are state-specific. That means that you can only grab this spread on the Hawkeyes or Nittany Lions if you are in Iowa or Pennsylvania, respectively.
Do we even need to entertain the idea of anyone losing on Spread the Love? I really don't think it's necessary. There is a 0% chance that either team wins by 100 points on Saturday.
It's important to note that this offer is open to all users on FanDuel Sportsbook. That means new and existing players can boost the spreads to ridiculous levels here.
FanDuel Sportsbook PSU-Iowa Spread the Love
There are more boosts on the table for new users. In addition to this Spread the Love promo, new players on FanDuel Sportsbook can grab 30-1 odds on Tyson Fury or Deontay Wilder this weekend.
It's also worth noting that FanDuel Sportsbook offers new users the chance to make their first bet risk-free up to $1,000. If your original bet wins, you take home cash money. If it loses, you will be refunded in site credit with a chance to win back cash.
How to Sign up
Signing up with FanDuel Sportsbook is a quick and painless process that can be completed in a matter of minutes. Although this Spread the Love promo is available to everyone, new users joining in on the action can only help.
Follow these steps to create an account and help Spread the Love on Iowa or Pennsylvania:
Make an initial deposit of at least $25.
Place a $25 maximum wager on Iowa or Penn State against the spread.