Here Is The Best Caesars Sportsbook Promo For This Weekend
Caesars Sportsbook is ready to go for a stacked weekend of college football and NFL action with a number of bet boosts, bonuses, and promos that will protect both new and current players from losses and maximize the wins.
The best Caesars Sportsbook promo this weekend offers new players a $5,000 risk-free first bet plus the ability to grab a free NFL jersey and a number of outstanding betting specials.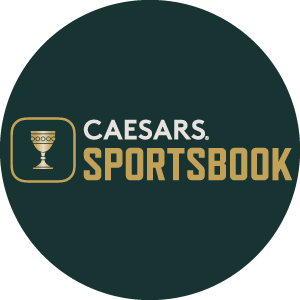 Since its launch, Ceaesars Sportsbook has been offering new players an industry-leading free bet offer worth five times more than what is traditionally seen at opposing sportsbooks. Meanwhile, they've also stepped up their promo game by offering a creative NFL free jersey special, which is something not previously done by the competition. This weekend marks the last chance to the get the free jersey, and with several wild football promos available ahead of this weekend's action, now is the time to jump in and get involved.
Get started with Caesars Sportsbook by using these state-based links: Tennessee here, Virginia here, Colorado here, Michigan here, Indiana here, New Jersey here, and Iowa here.
The Best Caesars Sportsbook Promo This Weekend
If you're looking for the best promos offered by Caesars Sportsbook ahead of NFL Week 3 action and a loaded college football slate, then you're in the right spot. Let's jump into all of the boosts, bonuses, and more available this weekend.
On Saturday, bettors can jump in and get Wisconsin, which is favored by roughly a touchdown by oddsmakers, to simply win outright against Notre Dame at +100 odds. Essentially, this is a double your money opportunity at highly advantageous odds on one the day's marquee matchups. Caesars Sportsbook will offer a similar super boost for Sunday's NFL Week 3 games.
Meanwhile, all new players can jump in and bet any game on the board up to $5,000 entirely free of risk. While a risk-free bet requires an initial cash deposit of the same amount, thus making the $5,000 a bit aggressive for some, bettors can deposit and wager as little as $10 to get this promo.
Caesars Sportsbook Promo for Free NFL Jersey Ends Soon
Furthermore, Week 3 of the NFL marks the last opportunity for bettors to wager $100+ on pro football to grab a free NFL jersey. Caesars Sportsbook rolled this bonus out earlier in the month, providing a $150 gift card to NFL Shop for the use toward a new authentic jersey, but this bonus actually can be used on any merchandise available online.
Simply place $100 of bets on NFL Week 3 to qualify. Opt-in on this offer and make a single bet worth $100 or several smaller bets to hit the threshold.
How to Sign Up For These Bonuses
Caesars Sportsbook has exploded onto the scene this month and has quickly ascended in many states as one of the top online sports betting options. Players in states such as New Jersey, Indiana, Iowa, Colorado, Tennessee, Virginia, Michigan, and Arizona (amongst others) have helped grow Caesars Sportsbook's profile, which has been bolstered by an aggressive ad campaign and the notable offers listed above — which stack up well against the competition.
Here's how to get started:
Click the state-based links to get started. Tennessee here, Virginia here, Colorado here, Michigan here, Indiana here, New Jersey here, and Iowa here.
Make a first deposit of at least $10 to qualify for the free-bet, although a larger deposit is recommended in order to achieve the full value of the promos listed.
Make a risk-free first wager and then jump into everything else the app has to offer.