No-Brainer FanDuel Arizona Promo Is Best Way to Bet Bills-Titans
Bills quarterback Josh Allen continues to get better each and every week, and he figures to easily cash the latest FanDuel Arizona promo when he faces the Titans tonight.
With this FanDuel promo for Bills-Titans, users can place a $1 wager at 100-1 odds on Josh Allen throwing for 1+ passing yards. Simply place a $1 wager on Bills moneyline and win $100 if Allen throws for one or more yards.
There's no need to do a deep dive into the statistics to understand that this is a complete no-brainer. As long as Allen is healthy and on the field, he will have no problem hitting this promo for bettors.
This FanDuel Arizona promo is an exclusive new-user promo that you can only get on Saturday Down South and affiliated sites.
Click here to sign up with FanDuel Sportsbook to get this exclusive boost on Josh Allen to throw for at least one yard on Monday Night Football.
Bet $1, Win $100 on Josh Allen with FanDuel Arizona Promo
All it takes is a low-risk $1 moneyline wager on the Bills to qualify for this Josh Allen odds boost. Once your moneyline bet is locked and loaded, all you need is one passing yard from Allen.
Once Allen reaches that mark, you qualify for the $100. This FanDuel promo will pay out the bonus to new users following the game's completion (allow up to 72 hours — but usually payout is sooner).
This is just one of the different new-user promos that FanDuel Sportsbook is rolling out. They always have a standard risk-free bet up to $1,000 and they are currently running a 75-1 NBA odds boost as basketball begins on Tuesday.
Getting Started With FanDuel Arizona Sportsbook
Remember, this offer is only available to new users who sign up with FanDuel Sportsbook and make an initial deposit. Existing users can look for odds boosts and promos on the Promotions page.
This Josh Allen FanDuel Arizona promo is one of the best ways to bet Bills vs. Titans. You can't find this by heading over to FanDuel Sportsbook on your own. You must use the links on this page to redeem this promo. Follow these steps to get started:
Register an account by clicking here.
Download the FanDuel Arizona Sportsbook app.
Make an initial deposit of $10.
Place a $1 wager on Bills moneyline.
Win $100 if Josh Allen throws for 1+ yard.
This offer is available to new users in New Jersey, Pennsylvania, Tennessee, Colorado, Iowa, Indiana, Illinois, Virginia, Arizona, and more.
Josh Allen's MVP Odds
Josh Allen entered the season as one of the favorites to win the 2021 NFL MVP. Although there are other guys like Kyler Murray and Dak Prescott throwing their hats in the ring, Allen is right there at the top.
Allen, along with Murray and Prescott, has the shortest odds (+400) to win MVP on FanDuel Arizona Sportsbook. He has a chance to build on his 2021 success against the middling Titans.
Lighting it up on Monday Night Football would be a great way to bolster his MVP chances. Of course, this is just one week after he dominated Patrick Mahomes and the Chiefs.
Click here to sign up with FanDuel Sportsbook to get this exclusive boost on Josh Allen to throw for at least one yard on Monday Night Football.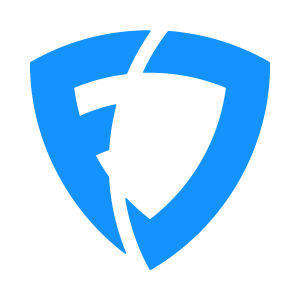 FanDuel Sportsbook
FANDUEL SPORTSBOOK EXCLUSIVE
FanDuel Sportsbook
ANY GAME!
BET $1, GET $100