Barstool Sportsbook Offers Special One-Day $5,000 Risk-Free Bet
If you're looking to close out Week 1 of the NFL regular season with a wildly aggressive promo bonus, then Barstool Sportsbook has you covered ahead of Monday Night Football.
Barstool Sportsbook has a special promo today and today that offers new bettors a $5,000 risk-free first bet. Typically, Barstool offers a $1,000 risk-free bet, so this is a massive opportunity to get up to 5x the total value.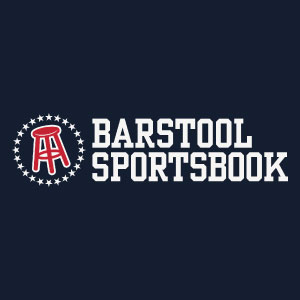 Barstool Sportsbook
STATES: LA, KS, CO, IL, IN, MI, NJ, PA, VA, TN, AZ, IA, WV
Barstool Sportsbook, which has recently launched in a number of new online sports betting markets, is quickly emerging as a top online sportsbook option. Normally, it offers a competitive risk-free bet, but to close out a huge weekend of sports betting, it is upping the ante in a big way. With this one-day special bonus, new bettors can go big with a risk-free bet totaling up to $5,000.
Click here and use special promo code SOUTH5000 to get this offer with Barstool Sportsbook.
Barstool Sportsbook Has Special One-Day $5,000 Risk-Free Bet Promo
The Ravens and Raiders will close out a stellar weekend of NFL action on Monday Night Football. And if you're in states such Arizona, Tennessee, Colorado, New Jersey, Pennsylvania, Illinois, and Michigan, then you have an opportunity to close out the weekend with a betting bang.
Bettors who sign up today (and only today), make a first deposit, and wager before midnight will receive up to a $5,000 risk-free bet.
Given Barstool's standard offer sits at $1,000, this limited time offer represents a significant opportunity to get the most aggressive promo to date. This wager can be used for Monday Night Football, Major League Baseball action, and more — but it must be used today/tonight.
As a point of comparison, most online sportsbooks offer roughly $1,000 with standard RFB promos, so this one brings substantially more value.
How to Get This Special Barstool Sportsbook Promo
If you're looking to get into the mix and grab Barstool Sportsbook to wager on Monday Night Football or any other event played on Sept. 13, here's how to do it.
Register for Barstool Sportsbook by clicking right here and use promo code SOUTH5000. Provide some general background information.
Make a first deposit by using any of the app's available funding methods. PayPal, credit card, debit card, and online checking are among the most popular options.
In order to receive the full extent of this bonus, make a deposit of up to $5,000. Of course, bettors can deposit and make a risk-free wager at a lesser amount.
Following deposit, make a first bet on any event played today, 9/13/21.
Again, this is a special one-time offer, one that expires at midnight, so be sure to jump into the mix before then.
Other Bonuses Tonight
Barstool Sportsbook also has two special bonuses available for tonight's action:
Ravens to win over Raiders and the two teams to combine for 50+ points (boosted from +160 to +190)
Yankees and Astros both to win, Over 6.5 runs in Red Sox vs. Mariners (boosted from +240 to +290)
Click here and use special promo code SOUTH5000 to get this offer with Barstool Sportsbook.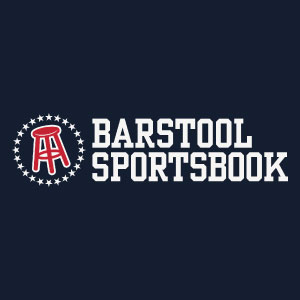 Barstool Sportsbook
STATES: LA, KS, CO, IL, IN, MI, NJ, PA, VA, TN, AZ, IA, WV