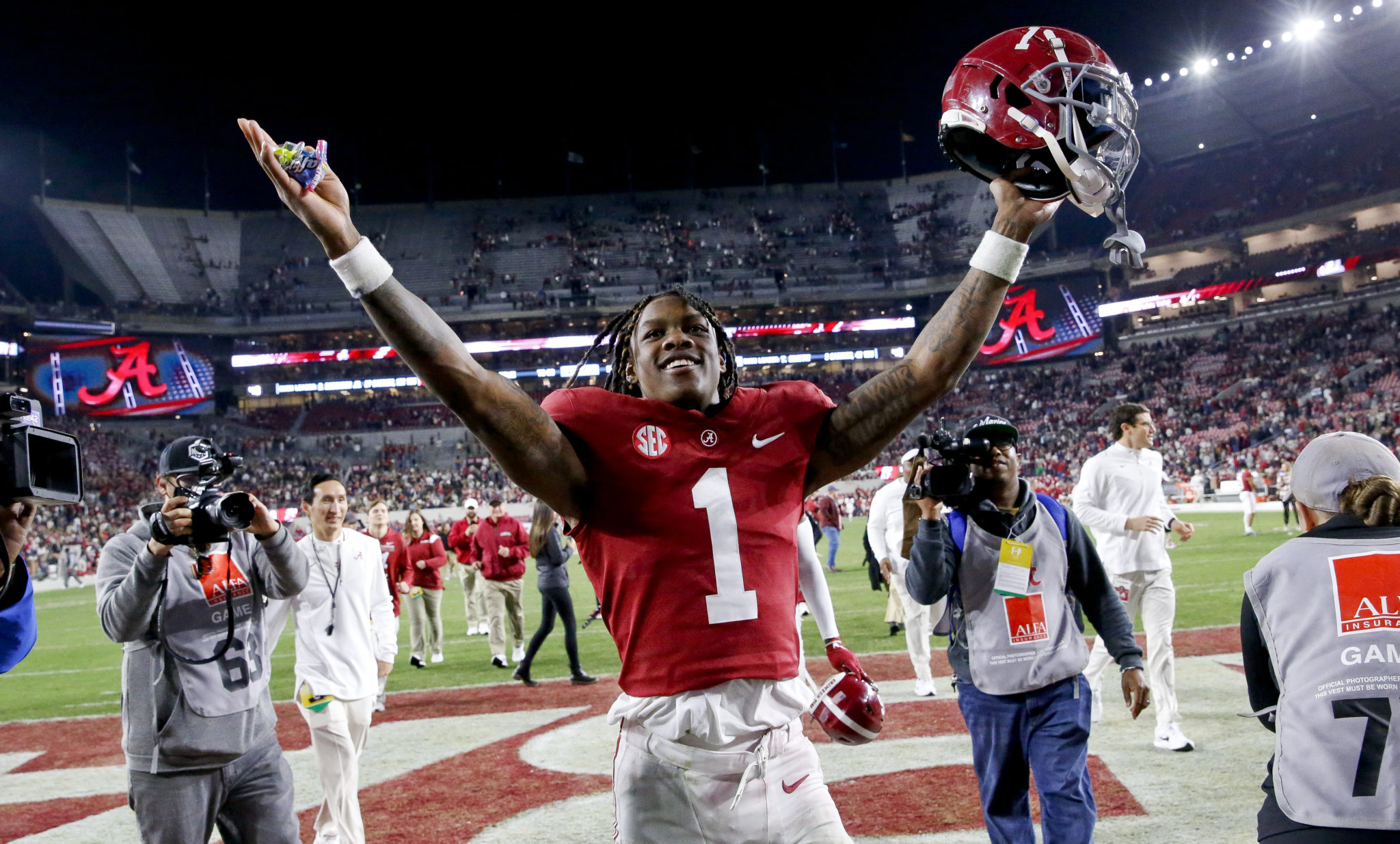 ALABAMA
5 reasons Alabama will beat Georgia and win another SEC Championship
The SEC Championship Game has gone from a couple of teams scrapping in Legion Field to one of the most-hyped sporting events in the country. The hype is quite fitting this year.
Alabama will play Georgia with everything on the line. Of course, one team will hoist the SEC Championship trophy after the game and both have a berth in the National Championship Playoff on their collective minds. Georgia seems to have a distinct advantage, but Alabama is, well, Alabama. An "off" season for the Crimson Tide could still lead to an SEC title and a spot in college football's final four.
Alabama isn't as good as it has been in other championship runs. However, the Tide won't be a pushover Saturday. That's just now how the Crimson Tide roll.
Here are 5 reasons Alabama will beat Georgia on Saturday:
Quarterback matchup
I'm well aware that Georgia quarterback Stetson Bennett is the highest-rated quarterback in the SEC. However, it doesn't take a football savant to see that his rating is based on efficiency, not big plays. That's not a knock on Bennett; it's actually a compliment. Bennett has overcome being a walk-on, transferring to junior college, transferring back to Georgia to likely be be a back-up to becoming a well-respected quarterback on the nation's No. 1 team. Bennett is a great story. However, he's not Alabama's Bryce Young.
Bennett might not have survived this season behind Alabama's dysfunctional offensive line. Young has been able to survive and excel because he is simply the better overall quarterback between the two. Young is more accurate and has better game presence. There's no debating that Bama has an advantage at quarterback no matter where they line up statistically.
Jameson Williams is back
Alabama typically has a host of proven offensive skill-position players who can change a game. However, Bama is a far cry from last year's team that had 4 skill-position players selected in the first round of the NFL Draft. This is not that Alabama team, which is why receiver Jameson Williams is so important.
Williams, who was ejected last week against Auburn for targeting, can stretch the field. He leads the SEC in receiving yards (1,261) and TD catches (13).
He leads the SEC in 30+ yard catches (13), 40+ yard catches (8), 50+ yard catches (7), 60+ yard catches (5), 70+ yard catches (4). He shares the SEC lead in 80+ yard catches (2) and 90+ yard catches (1).
Not only can he take the top off the defense, he has the speed to turn safe, simple slants into explosive plays.
That creates more opportunities for fellow receiver John Metchie III and opens up the running game. In the past, Alabama could just plug in another receiver who would provide a deep threat. That's not the case this season. Williams can change the course of a game with just a couple of long receptions.
Will Anderson Jr. is a game-changer
Anderson is the most likely player to completely turn the SEC Championship Game on its ear. Imagine if Anderson, who is widely considered the best defensive player in the nation, is at his best against Georgia. More than any other Bama player, he could completely change the game with a timely sack, a key tackle behind the line of scrimmage or a forced fumble. He's a dominant edge rusher whether he is lined up at defensive end or linebacker.
Considering Georgia is a strong favorite to win the game, Bama needs some impactful defensive plays from a player who routinely makes them. There has been plenty of talk about Young being on a Heisman-type of stage on Saturday. The same could be said for Anderson.
Big-stage adjustments
Alabama coach Nick Saban is in a unique position. He has nothing to lose in Saturday's game. As strange as that sounds with an SEC championship on the line, Saban's legacy is intact. He'll be considered one of the best coaches in college football history no matter what happens this week. Saban doesn't have to win one more game to be remembered as one of the all-time great coaches in sports history. That makes him dangerous.
Who can forget when Saban decided to replace starting quarterback Jalen Hurts with some guy named Tua Tagovailoa to secure a national championship? No one is suggesting that Young is going to be replaced. However, if things aren't going well against Georgia, Saban will have a Plan B of some sort — and he won't be afraid to use it.
History
Alabama is 7-1 in the SEC Championship Game under Saban, who also won 2 SEC titles with LSU. Alabama has most often times been the better team in those games under Saban, but that's not the consensus this season. Georgia is widely considered the better team in Saturday's game. That's why the Bulldogs are a 6.5-point favorite. Despite that point spread, history is on Alabama's side. The Crimson Tide are 41-25-4 against the Bulldogs. As bettors like to say, "History tends to repeat itself."