North Carolina Sports Betting: Sportsbook Apps, Launch Details
"From North Carolina, at guard, 6-6 … Michael Jordan."
When opposing NBA teams heard that intro in 1990s playoff time, they knew their season was nearing its conclusion. Fans knew better than to bet against MJ's Chicago Bulls, whereas Bulls fans—from that point forward—felt forever indebted to the great state of North Carolina (for producing the greatest basketball player of all time).
Fast-forward time a good quarter of a century, and the Tar Heel State is soon to excitingly join the ranks of the legal online sports betting world.
When Will North Carolina Online Sports Betting Launch?
North Carolina Online Sports Betting is coming quicker than Michael Jordan on a fastbreak in the 1980s. (It's also coming faster than Jordan at your local casino or a late-night card game that involves not-so-friendly gambling, but that's neither here nor there.)
As of this moment, sports betting is officially legal in North Carolina. It's the online piece of it that has North Carolina sports fans waiting with bated breath. That's because mobile sportsbooks will bring on-the-go legal sports betting capabilities to North Carolina users anywhere within the state.
The good news is this: Online sports betting is currently going through the NC Legislature, and all signs point to its legalization in the near future.
A small number of retail sportsbooks are currently open and available in the state, which means most state residents are dealing with the inconvenience of travel. However, once online sports betting is finally and officially passed, all North Carolinians will have the ability to wager on sports directly from their mobile devices or at home (online).
Although a Senate-approved sports betting bill has yet to be bandied about in the NC legislature, lawmakers are confident that NC online sports betting will arrive sometime in 2023, per XL Media's Robert Linnehan.
North Carolina Sports Betting Legal Launch Updates
It has been quite a journey when it comes to the push for legal sports betting in North Carolina. Although sports fans in the Tar Heel State are still awaiting the launch of online sportsbooks, they can stop in at one of the multiple retail sports betting locations throughout the state in the meantime.
Here's how the timeline has played out regarding NC sports betting:
February 2023: NC Sen. Phil Berger stated he believes there will be enough support from the state for legal North Carolina online sports betting to launch in 2023.
December 2022: The Catawba Two Kings Casino faces potential fines after a federal investigation reveals the casino did not receive approval for its management contract.
September 2022: Catawba Two Kings Casino opened a retail sportsbook, this is the third retail sportsbook location to accept bets in North Carolina.
June 2022: The bill (SB688) to pass online sports betting in North Carolina failed (51-50) on its second reading on the floor, making it difficult for the state to realize a potential 2022 launch. The inclusion (or lack thereof) of betting ability for collegiate sports is a big sticking point in the process of launching NC legal sports betting.
May 2022: The required bill (SB688) to pass online sports betting in North Carolina already passed through the Senate, and lawmakers are confident that it'll pass through legislation quickly enough for a projected launch in Fall 2022.
May 2022: The votes to legalize mobile sports betting are present, according to a lobbyist representing the Charlotte Hornets (NBA), MLB, and Churchill Downs, per PlayUSA.
April 2022: North Carolina's run to the NCAA Men's Basketball Tournament final forced lawmakers and residents to think harder about the potential legal sports betting revenue lost.
November 2021: House Commerce Committee approves SB688 (12-4 vote).
April 2021: NC Senate files SB688 (a bill to legalize statewide mobile sports betting).
January 2019: NC Governor Roy Cooper signs a bill allowing for legal sports and horse racing betting on tribal lands. The bill allows for in-person wagers to be placed at the various Cherokee-owned retail locations in the state of North Carolina.
In 2019, it took nearly five months from the introduction to the official signature, but SB154 easily passed through the Legislature. The Senate supported the bill 43-7, and the House passed it on to Gov. Roy Cooper on a 90-27 vote. In 2021, legal sports betting finally arrived in North Carolina, albeit in a retail-only setting. The two casinos that currently house the state's only retail sportsbooks are the first to accept legal bets in the state.
SB688 passed by a  12-4 tally out of the House Commerce Committee in November 2021 and moved to the House Judiciary Committee. The bill cleared the Senate and moved on to the House of Representatives. However, it ultimately failed to pass in the NC House, (49-52 vote).
Admittedly, there are still things that need to happen before North Carolina gets its online sports betting, but individuals in the know are confident that early 2023 is a realistic projection for the state to launch legalized online sports betting officially. Perhaps the biggest question of the moment is this: Which online sports betting apps should North Carolina sports bettors expect to launch once their state officially goes live?
Ranking The Expected NC Mobile Sports Betting Apps
While it's true that North Carolina isn't exactly an SEC college football state—as the state doesn't house any SEC college football schools—that doesn't mean the traditionally ACC-rich state is foreign to the Southeastern Conference.
With the South Carolina Gamecocks just a bit southward, the Tar Heel state loves its SEC college sports. Which online sportsbook apps get the green light from the state upon official NC online sports betting launch is one of the many important questions to ponder.
Many consider North Carolina a southern state, which means including them in the great sports-betting-in-the-south conversation is a necessity. SB688 allows for the possibility of 10 to 12 sportsbooks to go live in the state.
DraftKings NC Mobile Sportsbook App

DRAFTKINGS SPORTSBOOK APP
States: MI, NY, NJ, PA, CT, AZ, CO, IL, IN, IA, MD, NH, TN, VA, WV
SIGN-UP BONUS
$1,050
$50 FIRST BET + $1K BONUS
When the name DraftKings is mentioned, respect is usually provided. Initially making its bones in the daily fantasy sports business, DraftKings quickly pivoted to the sports betting market once it saw the way the United States law wind was blowing.
DraftKings Sportsbook is what was born, and very quickly, online sports bettors realized how legitimate of an operator it was. If and when DraftKings Sportsbook becomes a reality in North Carolina, online sports wagerers could expect a $1,050 sportsbook bonus ($50 bonus bet and $1,000 deposit bonus) as an excellent new-user promo to get them going.
Caesars NC Mobile Sportsbook App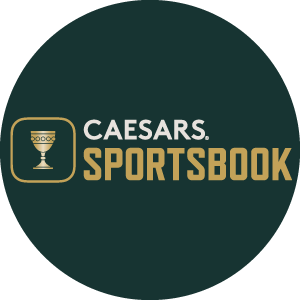 CAESARS SPORTSBOOK
+1K REWARD & 1K TIER CREDITS
SIGN-UP BONUS
$1,250
ON CAESARS
Caesars Sportsbook NC is as good as a legitimate guarantee as any at the moment. It's already the only sportsbook that's currently active in North Carolina—via two retail locations—so consider it the leader of the pack at this time.
The powerhouse sports betting platform is legal in an incredible number of states, including New York and Louisiana, and there's no reason to think it'll remain out of the North Carolina online sports gambling business.
For Saturday Down South's money, Caesars Sportsbook is the best online sports betting app in the business. Better yet, up to $1,250 on Caesars is among the best offers on the market, and it's what should be expected in North Carolina upon launch.
FanDuel NC Mobile Sportsbook App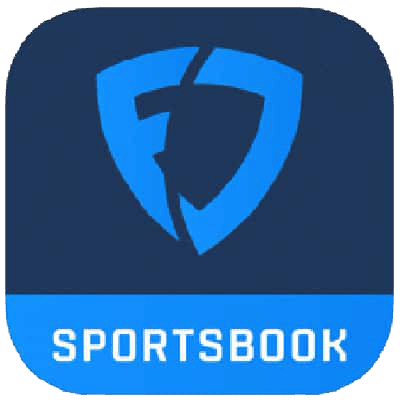 FanDuel Sportsbook
States: OH, MD, MA, LA, KS, NY, TN, NJ, PA, IN, IA, IL, WV, MI, CO, VA, AZ, CT
21+ and present in a state with legal sports gaming. Gambling problem? Call 1-800-Gambler.
$2,500
NO-SWEAT FIRST BET
Similar to DraftKings, FanDuel also gained national fame through its daily fantasy sports ingenuity. Also, similarly to DraftKings, the company wisely pivoted to the legalized online sports betting game when it made all the sense in the world. FanDuel North Carolina will be a major player in the NC online sports betting market.
FanDuel Sportsbook was born, and both novice and diehard online sports gamblers cannot get enough—especially as it pertains to the incredible first-wager promo of 10x bonus bets (up to $200). This sign-up promo ensures that users can receive 10x the value of their first wager in bonus bets ($200 maximum).
Barstool NC Mobile Sportsbook App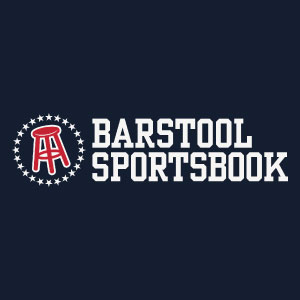 Barstool Sportsbook
States: OH, MD, LA, CO, IL, IN, MI, NJ, PA, VA, TN, AZ, IA, WV
SIGN-UP BONUS
$1,000
NEW PLAYER BONUS
The self-described "disruptors of the industry" are at it again, but this time, they have their eye on the online sports betting world. Dave Portnoy, Big Cat, and company first invaded the digital sports media world. Now, they have successfully added to the empire with Barstool Sportsbook.
Barstool, of course, put its own spin on the sports betting game, with special bet promos and bonuses sponsored by some of your favorite Barstool content creators and personalities. If and when Barstool Sportsbook comes to North Carolina, new users could most likely expect a $1,000 new player bonus for signing up.
BetMGM NC Mobile Sportsbook App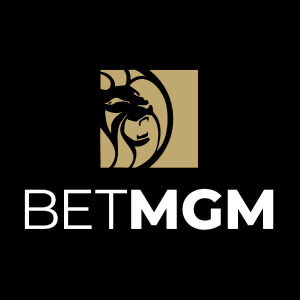 BetMGM Sportsbook App
States: OH, MA, MD, LA, NY, CO, MS, IN, IA, MI, NV, NJ, PA, TN, WV, VA, AZ
21+ and present in Participating states. Gambling problem? Call 1-800-GAMBLER.
$1,000 FIRST BET OFFER
MGM Resorts is a name few individuals aren't familiar with. Now, BetMGM Sportsbook is working its way to that very similar acclaim. A calling card of the BetMGM Sportsbook, take advantage of a luxurious benefits program to recoup value with BetMGM each and every time you place a wager.
With a powerhouse brand backing it, BetMGM Sportsbook is thriving in several states, and North Carolina could be next on the list. New users should expect an amazing $1,000 first bet offer if and when BetMGM comes to North Carolina. This should help to get your new sports betting account up and running with up to $1,000 in BetMGM assurances if your first real-money bet loses.
NC Online Sports Betting News
NC Sports Betting Retail Locations
Retail sports betting is legal in North Carolina, and currently, there are two active Caesars sportsbooks taking advantage of the retail legality within state borders. Both locations reside in the western part of the state, and both are part of tribal casinos.
Harrah's Cherokee Casino Resort
Sportsbook Available: Caesars Sportsbook
Harrah's Cherokee Valley River Casino & Hotel
Sportsbook Available: Caesars Sportsbook
NC Sports Betting Bills
There are multiple active sports betting bills currently in the North Carolina Assembly: The much-discussed SB 688 and HB 631 have been attempts to legalize North Carolina sports betting. The following are the links to the official bills:
Popular Professional & Collegiate North Carolina Sports Teams
One of the more appealing positives for North Carolina's online sports betting chances is the number and quality of its various professional and college sports teams.
Professional North Carolina Sports Teams
Carolina Panthers (NFL)
Charlotte Hornets (NBA)
Carolina Hurricanes (NHL)
Collegiate North Carolina Sports Teams
Of course, numerous others exist, but the six above are far and away the most popular in the state.
North Carolina Sports Betting FAQ
When is North Carolina online sports betting expected to launch?
Early 2023: Lawmakers are confident that North Carolina online sports betting will launch at some point in 2023.
Who will control NC online sports betting?
North Carolina Education Lottery: Retail sports betting currently takes place via the oversight of the Cherokee Tribal Gaming Commission, but NC online sports betting will be controlled by the North Carolina Education Lottery upon official and legal launch.
Which online sportsbooks and mobile sports betting apps could be expected in North Carolina?
Caesars, DraftKings, FanDuel, Barstool and BetMGM: Although the most recent bill is written to allow up to 10-12 online sportsbooks in North Carolina upon legal launch, the five big boys of the industry, Caesars, DraftKings, FanDuel, Barstool and BetMGM, should be expected to launch in North Carolina.
We do not target any individuals under the age of 21. We support responsible gambling. If you feel like you're losing control over your gambling experience, call 1-800-GAMBLER (NJ, PA, WV), 1-800-9-WITH-IT (IN), 1-800-BETS-OFF (IA), 1-888- 532-3500(Virginia) 1-800-522-4700 (NV, TN), 1-800-522-4700 (CO, TN), 1-855-2CALLGA (IL), 1-800-270-7117 (MI).
About Saturday Down South | Ethics and Editorial Standards | Privacy Policy | Terms and Conditions | Do Not Sell My Personal Information