Georgia Sports Betting: When Will It Be Legal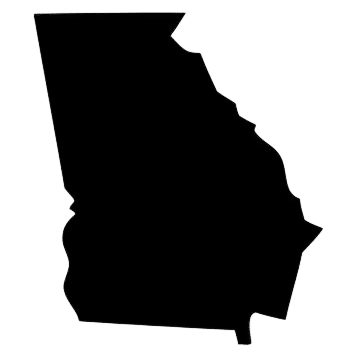 🗓 Expected Georgia Online Sports Betting Launch
👀 Potentially 2023
💰 Georgia Online Sportsbook Promo Offers
💰 Check back for specific Georgia sports betting promos when they are live!
📲 Georgia Online Sportsbooks
📲 Check back for the best Georgia sportsbooks when they are live!
🚨 Georgia Sports Betting Legalization Status
❌ Retail: No
❌ Online: No
🏈 Top Georgia Sports Teams
🏈 Atlanta Falcons
⚾️ Atlanta Braves
🏀 Atlanta Hawks
⚽️ Atlanta United
🏈 Top Georgia College Football Teams
🏈 Georgia Bulldogs
🏈 Georgia Panthers
🏈 Georgia Eagles
🏈 Georgia Tech Yellow Jackets
✍️ Written/Created by
Kyle Scott
❗️ Provided by
Saturday Down South
Georgia sports betting is not yet legal; however, there's room for optimism that an eventual launch isn't far away. Elected officials have begun to lay the groundwork for the eventual legalization of sports betting in the Peach State.
In 2022, Senate Resolution 135 and Senate Bill 142 made their way through the Georiga state Senate. However, both were ultimately withdrawn in the House with the intention to reevaluate in the next legislative year. Unfortunately, the chance for the operation to launch in 2022 came to a crashing halt once the state legislature ended its session in April.
Based on the slowed legislative process, it appears prospective bettors in Georgia will have to wait a bit longer for legal sportsbooks. But that does not mean the prospects of legal online sports betting in Georgia are dead, rather, just postponed.
Here's what you'll need to know about Georgia online sports betting before it launches.
Is Sports Betting Legal in Georgia?
Currently, sports betting in Georgia is not legal. There has been movement in terms of making progress towards legalizing Georgia sports betting, but as of yet, gamblers will not be able place wagers. The fact that it is not currently legal may surprise some, especially those from states with several major sports team. Georgia plays home to major teams across football, basketball and baseball, and bettors in the state are keen to place wagers on their favourite teams.
Not to mention that the Masters, arguably golfs biggest tournament, is hosted every April at Augusta National in the heart of Georgia. With the number of major sporting teams based in Georgia and sporting events that take place in the state, top sportsbook like DraftKings and FanDuel are keen to take advantage of potential bettors.
When Will Georgia Online Sports Betting Launch?
There was hope to see sports betting legalized and launched in the Peach State sometime in 2022, however, the attempt ultimately fell through before reaching the finish line. A re-energized effort early in the new year should help the prospects of Georgia online sports betting hopefully launching in 2023.
Given how quickly sports betting has taken off around the country — coupled with the fact that some of Georgia's neighboring states have already moved to launch the operation — should be even more motivation for Georgia to officially go live with legal sports betting.
Georgia Sports Betting Legal Launch Updates
Here's a more detailed timeline highlighting the attempt to legalize and launch sports betting in Georgia.
Georgia Sports Betting Timeline
February 9, 2021: SB 142 added to Senate Hopper.
February 10, 2021: SB 142 read and referred by Senate.
February 19, 2021: SR 135 added to Senate Hopper.
February 22, 2021: SR 135 read and referred by Senate.
February 26, 2021: SB 142 and SR 135 favorably reported by substitute in Senate Committee.
March 1, 2021: SB 142 and SR 135 read a second time by Senate.
March 5, 2021: SB 142 and SR 135 tabled by Senate, taken from Table, read for a third time, passed/adopted by substitute by Senate.
March 8, 2021: SB 142 and SR 135 first read by House.
March 9, 2021: SB 142 and SR 135 second read by House.
March 23, 2021: SB 142 and SR 135 favorably reported by substitute in House Committee.
March 25, 2021: SB 142 and SR 135 were withdrawn and recommitted by House.
March 31, 2021: SB 142 and SR 135 were withdrawn and recommitted by House.
April 4, 2022: The chances of Georgia online sports betting launching in 2022 fizzle out once the state legislature ends its session.
September 13, 2022: Gubernatorial candidate Stacy Abrams releases ads in support of a constitutional amendment to legalize sports betting.
January 9, 2023: Georgia 2023 state legislation session opens, with GA lawmakers once again set to push for the legalization of sports betting.
February 3, 2023: SB 57 was introduced in the Georgia legislature. The bill would authorize up to 18 online sportsbooks to be licensed (9 are reserved for sports franchises + Augusta National Golf Club).
NEW: 11 Georgia state senators have introduced a sweeping sports betting bill. SB 57 would allow up to 18 online licenses: 9 to sports teams, PGA and NASCAR; remainder via competitive bidding; plus retail. Lottery-regulated; no constitutional amendment needed. pic.twitter.com/EUrnPJGFsi

— Daniel Wallach (@WALLACHLEGAL) February 1, 2023
What's In Senate Bill 142?
Senate Bill 142 is a bill written to amend Chapter 27 of Title 50 of the Official Code of Georgia Annotated. This would effectively give oversight of sports betting to the Georgia Lottery Corporation and its board of directors. Additionally, SB 142 would amend Chapter 8 of Title 48 of the Official Code of Georgia Annotated, which would most notably exempt wagers placed as part of the lottery game of sports wagering from sales and use taxes.
What Is Senate Resolution 135?
Senate Resolution 135 is a proposal to amend the state's constitution to allow for sports betting in the state. It also outlines where the revenue generated from sports betting would go, with at least 50% going to need-based scholarships, loans, or grants to citizens attending the University Systems of Georgia, branches of the Technical College System of Georgia, or any eligible private colleges and universities.
What Issues Stand In The Way Of SB 142 & SR 135?
Simply put, the legislature ran out of time. SB 142 was passed by the Senate by a 34-17 vote, while SR 135 passed in a 41-10 bipartisan vote. However, things stalled when the proposals reached the House. The House ultimately adjourned sine die, which effectively ended the legislative session for 2021. It doesn't mean the proposals are dead and buried, per se, however, it does stall things until 2023 at the earliest.
Note: The following on-page promos are expected to be available once Georgia online sports betting officially launches. Bettors who are located in states where legal online sports betting has already been launched can utilize the offers on this page to take advantage of some of the most generous sign-up promos in the industry.
Expected Georgia Sports Betting Apps
The Georgia Bulldogs are the new Kings of the SEC after winning their second consecutive College Football Championship in 2023. With ample time before the kickoff of the 2023-2024 college football season, the hope remains that Georgia online sports betting will launch before the Bulldogs start their quest for a third consecutive college football crown.
If and when the state launches its legal betting operation in 2023, expect a slew of popular sports betting entities to arrive in short order. Here is our ranking of the best online sports betting apps we anticipate launching in Georgia as soon as 2023:
1. DraftKings Sportsbook

DRAFTKINGS SPORTSBOOK APP
States: MI, NY, NJ, PA, CT, AZ, CO, IL, IN, IA, MD, NH, TN, VA, WV
SIGN-UP BONUS
$1,050
$50 FIRST BET + $1K BONUS
DraftKings Sportsbook is widely considered to be one of the leaders in the legal online sports betting industry. They have done an exceptional job of building upon the name recognition and infrastructure established over the years as a daily fantasy sports giant en route to creating arguably the best online sportsbook in the US. Their advertising across a number of mediums has been far-reaching and as prevalent as any of their competitors.
Early 2020 Q4 revenue numbers indicated that DraftKings Sportsbook was the leader in five of twelve states with legal online sports betting, including Indiana, Colorado, West Virginia, Oregon, and New Hampshire. As such, we expect DraftKings Sportsbook to be one of the leaders in the sports betting space when Georgia legalizes online sports betting.
New users who sign-up with DraftKings Sportsbook can take advantage of a generous $1,050 sign-up bonus including a $50 bonus bet + $1,000 deposit bonus.
2. Caesars Sportsbook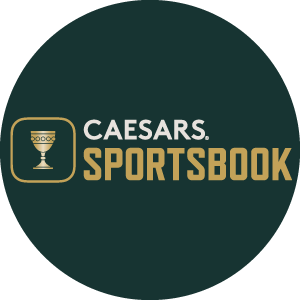 CAESARS SPORTSBOOK
+1K REWARD & 1K TIER CREDITS
SIGN-UP BONUS
$1,250
ON CAESARS
Caesars Sportsbook is one of Saturday Down South's preferred sports betting apps. Since its major acquisition of betting entity William Hill, Caesars Sportsbook has emerged as one of the powerhouse sportsbook brands in the industry.
We cannot say enough good things about the company. From its state-of-the-art mobile app to the mouthwatering new-user promos, Caesars Sportsbook is doing tremendous things and should be expected in Georgia when the state finally launches online sports betting.
Register with Caesars Sportsbook today and receive up to $1,250 on Caesars to help get your sports betting journey kick-started.
3. FanDuel Sportsbook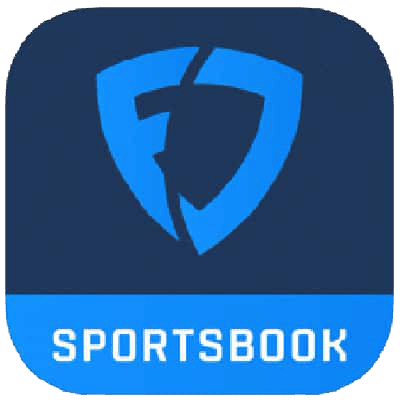 FanDuel Sportsbook
States: OH, MD, MA, LA, KS, NY, TN, NJ, PA, IN, IA, IL, WV, MI, CO, VA, AZ, CT
21+ and present in a state with legal sports gaming. Gambling problem? Call 1-800-Gambler.
$2,500
NO-SWEAT FIRST BET
The folks at FanDuel Sportsbook have leveraged their daily fantasy sports model into cultivating one of the most loyal followings on the market. It's certainly safe to say FanDuel has done just fine in growing its fanbase in online sports betting. FanDuel Sportsbook's incredibly sleek, streamlined user interface is what makes the sportsbook app stand out from the competition.
It's why FanDuel Sportsbook is one of Saturday Down South's preferred operators of choice.
FanDuel Sportsbook has established itself as a real contender on the East Coast, pulling in strong revenue numbers in October 2020 that saw them outdo DraftKings in overall handle $185m to $123.4m. If they're able to build on that type of showing with a strong launch in the Peach State, FanDuel Sportsbook could be the best online sportsbook to launch in Georgia.
New users at FanDuel Sportsbook can opt into a whopping $1,000 No-Sweat First Bet upon signing up for a new sports betting account.
4. BetMGM Sportsbook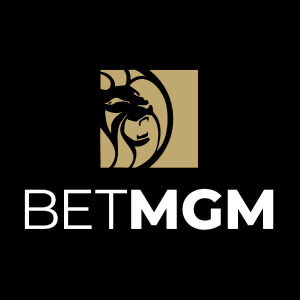 BetMGM Sportsbook App
States: OH, MA, MD, LA, NY, CO, MS, IN, IA, MI, NV, NJ, PA, TN, WV, VA, AZ
21+ and present in Participating states. Gambling problem? Call 1-800-GAMBLER.
$1,000 FIRST BET OFFER
The team behind BetMGM Sportsbook has maximized the value of forward-facing spokesman Jamie Foxx in TV commercials, online ads, and radio spots in states where the sportsbook is already available. Pairing one of the most recognizable celebrities in the country with one of the most widely-recognized casino brands gives BetMGM instant legitimacy when launching in new markets. Additionally, BetMGM's promos and odds boosts are some of the best in the business, setting them apart from the rest of the pack.
It has all paid dividends with BetMGM pulling in the third-highest handle in Indiana in October 2020. BetMGM and FanDuel have been operating under the same license with The Greenbrier in West Virginia, which has been a fruitful venture. In fact, the sportsbooks' combined online handle has outearned that of DraftKings Sportsbook's online handle in West Virginia. Expect FanDuel to be among the most popular of selections when Georgia online sports betting officially goes live.
Sign-up for a sports betting account with BetMGM Sportsbook and receive an impressive $1,000 first bet offer to help get started.
5. Barstool Sportsbook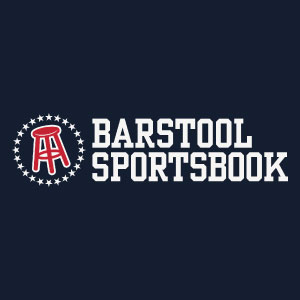 Barstool Sportsbook
States: OH, MD, LA, CO, IL, IN, MI, NJ, PA, VA, TN, AZ, IA, WV
SIGN-UP BONUS
$1,000
NEW PLAYER BONUS
Perhaps the fastest riser in the industry, Barstool Sportsbook has a passionate following across the nation that's immediately embraced their app from the get-go. Like some of its competitors, Barstool Sportsbook has done an exceptional job of integrating in-house personalities into the marketing of the sportsbook app. Exclusive Barstool Sportsbook promos and bonuses backed by some of the most popular Barstool content creators are the best way for stoolies' to bet on all their favorite sports.
At the same time, Barstool Sportsbook has maximized its relationship with Penn National Gaming, whose market knowledge and organizational infrastructure have provided invaluable assistance in bringing instant legitimacy to the product. Barstool Sportsbook will continue to gain ground in the industry and boasts a loyal fan base that will sign-up at the first chance to do so.
Join the wave and receive a generous $1,000 new player bonus when you sign-up for a new Barstool Sportsbook account.
Georgia Sports Betting Promos
Bettors in Georgia might have to wait until 2023 for online sports betting to be legalized, but that doesn't have to stop the betting public from looking forward to the promos that could be put out by numerous sportsbooks. In that vein, the previous launch history of the expected incoming sportsbooks should give a decent indication as to which promos could be available at launch in the Peach State:
How to Sign Up for Online Sports Betting in Georgia
Online sports betting could launch officially in Georgia as early as 2023. It's important to know what information will be required in order to sign up and register for an online sportsbook app. As outlined in Senate Bill 142, any prospective bettor attempting to place a wager via an online sports betting app must be 21 years of age or older and be physically located within the state of Georgia. SB 142 also requires registrants to provide:
Legal name
Date of birth
Physical address other than a post office box
Phone number
A unique username
An active email account
Additionally, users will be required to enable the location services on their access device when using a legal sports betting app. This is so that the sportsbook can verify the user is within Georgia's legal sports betting boundaries.
Deposit Methods
Once online sportsbooks go live in Georgia, it's expected that the various methods offered to place deposits on sportsbook apps in other states will be available, including:
Online banking
Wire transfer
PayPal
Credit or debit card
Prepaid cards
Cash at Cage
Of all the aforementioned deposit methods, many consider depositing funds via online banking to be the safest, fastest, and easiest option.
How To Bet On Sports In Georgia
Online sports betting isn't expected to go live in Georgia until some point in 2023 at the earliest. Despite the indefinite wait, prospective bettors in Georgia can likely look forward to placing bets on sports online via any number of sportsbook apps, as well as in-person at brick-and-mortar locations throughout the Peach State. As outlined in Senate Bill 142, prospective bettors would need to be at least 21 years of age and be physically located within the Georgia state limits in order to place legal sports wagers.
Types Of Bets
Prospective bettors in Georgia should expect a wide variety of wager types when sports betting goes live, including:
Moneyline: bets based on which team will win the game at odds the sportsbook has established
Over/Under: bettors decide whether the total points scored will go over/under the established total
Point spread: bets based on the scoring differential between the teams
Parlays: multiple-leg bets across multiple games that  require all portions to hit in order for the bet to payout
Teasers: bets that allow bettors to move the points line in multiple games that increases the likelihood of the bet converting
Props: player-, team-, or game-based bets that can include races to a set score, quarter/half outcomes, or counting stats for individual players
In-game betting: bets that become available following the start of the game, including possession, scoring, and game events
Futures: bets that are based on the eventual winner of a league, conference, division, or player award
Sports Available To Bet On
Georgia online sports betting is expected to include game bets in a number of sports taking place in domestic leagues and international leagues alike. So far, this is a list of available sports to wager on in states where legal sports betting has been launched:
Aussie Rules football
Badminton
Baseball
Basketball
Beach Volleyball
Boxing
Canoeing
Climbing
Cricket
Cycling
Darts
Diving
Equestrian
Fencing
Field hockey
Football
Golf
Gymnastics
Handball
Hockey
Judo
Karate
Lacrosse
MMA
Motorsports
Olympic Specials
Rowing
Rugby league
Rugby union
Sailing
Shooting
Skateboarding
Snooker & Pool
Soccer
Swimming
Table Tennis
Tennis
Track & Field
Volleyball
Water polo
Weightlifting
Wrestling
Georgia Sports Teams To Bet On
Among the attractive aspects of legalized sports betting in Georgia are the various local teams for fans to bet on at both the professional and collegiate levels. Here are some of the most popular Georgia teams to bet on when the state officially launches online sportsbooks.
Professional Georgia Sports Teams
Atlanta Falcons (NFL)
Atlanta Hawks (NBA)
Atlanta Braves (MLB)
Atlanta United FC (MLS)
Collegiate Georgia Sports Teams
Georgia Southern University Eagles
Georgia State University Panthers
Georgia Tech Yellow Jackets
Kennesaw State University Owls
Mercer University Bears
There are other Georgia teams to bet on as well, these are simply the most popular in the state.
Do Other States Have Legal Online Sports Betting?
Yes, the list of states with legal online sports betting continues to grow. While sports betting isn't yet legal in Georgia, there are a number of states throughout the country that have already passed legislation for sports betting in some form or fashion. There are currently 35 states that have legalized sports betting in either an online setting, retail setting, or both.
For more information on legal online sports betting in other states, choose from our detailed guides:
Iowa
Virginia
West Virginia
Expect this list to continue to grow as more and more states across the country launch legal sports betting operations.
Georgia Sports Betting FAQ
Is sports betting legal in GA?
No, sports betting is not yet legal in Georgia, however Senate Bill 142 and Senate Resolution 135 have been passed by the Senate and brought before the House for consideration. Now that the state legislature ended its session on April 4, 2022, the chance that online sports betting launches this year is a far-fetched one.
When will online sports betting launch in GA?
Due to the end of the legislative session for 2022, the earliest online sports betting could be legalized in Georgia is 2023.
What will be the legal betting age for bettors in GA?
Prospective bettors in Georgia will need to be at least 21 years of age in order to wager on sports.
Will bettors need to be physically located within Georgia's state limits in order to place a bet?
Yes, bettors will need to be physically located within Georgia's state limits in order to place legal sports bets in the Peach State.
How many online sportsbooks will be available in GA?
It's difficult to predict the number of potential online sportsbooks coming to Georgia as legislation has not yet been agreed upon in the Senate and House.
Where will I be able to legally bet on sports in GA?
If the Senate Bill 142 and Senate Resolution 135 ultimately pass, bettors will be able to place bets online as long as they are within the state limits of Georgia.
Who will regulate online sports betting in GA?
Under Senate Bill 142, sports betting would be available online and regulated by the Georgia Lottery Corporation.
What will Georgia's sports betting tax rates be?
Per SB 142, sports betting revenue would be taxed at a rate of 10% in Georgia.
We do not target any individuals under the age of 21. We support responsible gambling. If you feel like you're losing control over your gambling experience, call 1-800-GAMBLER (NJ, PA, WV), 1-800-9-WITH-IT (IN), 1-800-BETS-OFF (IA), 1-888- 532-3500(Virginia) 1-800-522-4700 (NV, TN), 1-800-522-4700 (CO, TN), 1-855-2CALLGA (IL), 1-800-270-7117 (MI).
About Saturday Down South | Ethics and Editorial Standards | Privacy Policy | Terms and Conditions | Do Not Sell My Personal Information