BetMGM Georgia Sportsbook: Launch Details & App Review
It won't be long before BetMGM Georgia Sportsbook is accepting wagers from enthused sports fans in the Peach State. And once Georgia sports betting is officially legalized and launched, supporting local GA teams will be taken to a whole new level with some of the industry's best options like BetMGM Sportsbook.
Although Georgia has not yet legalized sports betting, there are a host of states throughout the country where online sportsbooks have already been launched. Those located in states where online betting is live can utilize the promo linked on this page to take advantage of BetMGM Sportsbook's $1,000 first bet offer.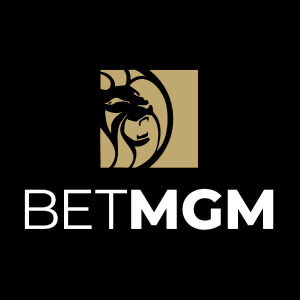 BetMGM Sportsbook App
States: OH, MA, MD, LA, NY, CO, MS, IN, IA, MI, NV, NJ, PA, TN, WV, VA, AZ
21+ and present in Participating states. Gambling problem? Call 1-800-GAMBLER.
$1,000 FIRST BET OFFER
There's no question that football fans in Georgia are geared up for the action, especially after watching their Bulldogs win the College Football Playoff in consecutive seasons. With the prospects of Georgia online and retail sports betting for the next football season, it's safe to say this will be a massive launch in the Empire State of the South.
Before everything gets underway, let's dissect some of the details regarding BetMGM Georgia Sportsbook. This page will include a complete review of the mobile app, GA sports betting launch details, and the expected sportsbook promos and bonuses.
BetMGM Georgia Sportsbook Launch Details
Georgia has not yet legalized commercial sports betting, although that is likely to change very soon. Lawmakers in Georgia have been pushing to legalize the industry for over a year now, with a breakthrough nearly realized in late 2022. Although unsuccessful in 2022, state officials have not been put off in their efforts to green-light sports betting.
After being pushed down the road into the new year, many are expecting an even stronger push for online sports betting. If projections are fans in the Peach State can expect Georgia sports betting to arrive at some point in 2023. The projected timeline leaves a real possibility that the industry will be launched ahead of the upcoming football season.
🇺🇸 BETMGM GA SPORTSBOOK
❗️ GA Legal Betting Status
❌ Online: No
❌ Retail: No
⭐️ BetMGM GA Availability
❌ Online: No
❌ Retail: No
✍️ Expected GA Sign-Up Offer
💰 $1,000 First Bet Bonus
🚨 Promo Code
Not Required
💲 Minimum Deposit
$10
✅ Minimum Betting Age
21
🎲 Betting Requirement
1x
➡️ App Platforms
iOS (Apple App Store), Android (Google Play), Web Browser
📲 Listed As
BetMGM Sportsbook & Casino
❗️ Seller
MGM
🇺🇸 States Available
AZ, CO, D.C., IL, IN, IA, KS, LA, MD, MI, MS, NJ, NV, NY, OH, PA, TN, VA, WV, & WY
🎰 Retail Partner
TBD
⏰ Expected GA Launch Date
Potentially 2023
Georgia Sports Betting Information
While a number of states throughout the country have already legalized sports betting, Georgia has not yet approved the operation. Although there are realistic expectations that GA could give the go-ahead to both online and retail sports betting in the very near future. Given the passionate support of so many in-state teams, the prospects of legal betting certainly seem enticing.
When everything finally arrives, Georgia sports bettors can expect a selection of major sportsbooks to choose from. It's likely that BetMGM Sportsbook will be among the first available options, providing a great starting point for new bettors in the Empire State of the South. With a trusted reputation and user-friendly nature, BetMGM will have everything Georgia sports fans need.
Don't forget, the launch of Georgia sports betting will provide lucrative sign-up promos and bonuses as well. BetMGM is likely to offer its impressive standard welcome offer, allowing for new bettors to get a head start on the festivities.
History Of Georgia Sports Betting
2022 saw multiple efforts from Georgia state officials to legalize sports betting. The two Senate Bills, SB 135 and SB 142 were each read on the House floor on multiple occasions but were ultimately withdrawn in late March 2022. With the Georgia state legislature ending its session in April, the prospects of launching Georgia sports betting were tabled until the following year.
Thankfully, Georgia lawmakers were quick to re-ignite their efforts at the kickoff of the new year. On Jan. 3, 2023, state officials introduced SB 57 in an attempt to put the legalization process into overdrive. SB 57 would allow for up to 18 different sportsbook licenses in Georgia, each in conjunction with an in-state sports franchise. Nine of the 18 slots have already been reserved for specific Georgia sports teams, with another reserved for Augusta National Golf Club.
When sports betting is officially legalized and launched in Georgia, prospective users are likely to have a choice between a number of top-tier options like BetMGM Sportsbook. Already available in a number of locations throughout the country, BetMGM is a name that new sports bettors in Georgia can trust.
BetMGM Sportsbook Review
The following is Saturday Down South's full review of BetMGM Sportsbook:
User Interface
The BetMGM mobile sportsbook app is among the best available options for new bettors. Compatible with iOS (Apple App Store) and Android (Google Play Store) platforms, BetMGM is available for users on a multitude of devices. It should be noted that users can also access BetMGM Sportsbook in a website setting via traditional web browsers.
On the BetMGM Sportsbook mobile app homepage, users will notice Log In and Register buttons in the top right corner. After a successful registration/login, it's time to get started. A menu tab will be located in the top left corner, click to pull up popular leagues/sports to bet on, as well as an alphabetical list of all available sports categories. Just next to the menu tab, users can also search for their desired betting line to take a more direct route.
Underneath the menu tab and search bar, a scrolling list of sports and leagues are listed for users to instantly access betting lines for each category. There is also a Live option listed to quickly access all ongoing games. Available promos and bonuses are displayed just underneath including odds boosts, one-game parlays, and more.
Make sure to be familiar with the four important buttons at the bottom of the screen to reach some of the most important pages of the BetMGM Sportsbook app. Those are Home, My Bets, Promotions, and Account. The BetMGM mobile app runs smoothly with fast load times and well-built navigation to make even the first-time bettor feel right at home.
BetMGM will be a great place to get started when Georgia online sports betting is launched.
BetMGM Sportsbook Features
A number of convenient and proficient features help to make the BetMGM mobile app a top option for bettors of all experience levels.
Rewards Program
One of the premier features of BetMGM Sportsbook, users will earn rewards points each time they place a wager. Rewards points can be redeemed at a later point for a number of perks including bonus bets, MGM Resort hotel booking, and so much more. Allowing users a chance to earn rewards points on all bets (wins or losses) is one of the many reasons why BetMGM is such a fan-favorite.
To access or view your BetMGM Rewards, click on your account icon in the bottom right corner of the screen. Under the Account Details banner, click on the BetGM Rewards tab to access the rewards page. Here you will be able to access different account rewards information including Account Summary, BetMGM Rewards Store, Account History, BetMGM Rewards: How it Works, and BetMGM Rewards: FAQ.
Live Streaming
A true luxury of the BetMGM Sportsbook app, users can watch games they have wagered on with the Live Streaming feature. Rather than having to fumble through the channels on TV, or looking for a stream on the internet, simply watch along from within the BetMGM app with Live Streaming. Click on the Live icon to view a section with upcoming matches that users can live stream. All registered bettors will have access to watch the games that are marked/tagged for Live Streaming.
Early Cash Out
Many seasoned bettors will be familiar with this feature, as it's a great way to ensure profit when wagering. With the Early Cash Out feature, users can "cash out" or finalize their betting ticket, even before the conclusion of the game. It can be a great tool when you have a feeling your bet is taking a bad turn. Instead of watching your team lose and missing your bet, cash out before things go south and walk away with winnings.
Early Cash Out is especially helpful for parlay bets, as it allows users to cash out instead of leaving it up to the last leg. It can also be very useful in the case of an accidental bet, simply cash out before the game starts and don't leave your BetMGM credit at risk with a game you don't really want to wager on.
Deposit Methods
BetMGM Sportsbook currently accepts multiple safe and trusted deposit options for users to fund their accounts, including:
Online banking
Credit/debit card
ApplePay
PayPal
VIP Preffered e-check
Instant bank transfer
Wire transfer
PayNearMe
MGM Rewards Mastercard
PlayMGM Play+
GAMEON card
Withdrawal Methods
The options to withdraw funds are not as diverse, though BetMGM still supports the following methods:
Online banking
PayPal
Check via mail
It should be noted that withdrawals from BetMGM Sportsbook can sometimes carry processing times.
Available Sports On BetMGM
Users on BetMGM Sportsbook have the ability to wager on a wide variety of sports, including:
Aussie Rules Football
Baseball
Basketball
Boxing
Cricket
Cycling
Darts
Football
Formula 1
Golf
Hockey
Lacrosse
MMA/UFC
NASACAR
Rugby league
Rugby union
Sailing
Snooker and Pool
Soccer
Specials
Tennis
The available sports on BetMGM are as impressive as any list that Georgia bettors may find.
How To Register For BetMGM Sportsbook Account
Registering for an account on BetMGM Sportsbook is very simple to do, as it's a very straightforward process. When registering for a BetMGM account, Georgia users will need to provide the following:
Full legal name
Date of birth (must be at least 21 years old)
Email address
Residential address
Phone number
Users who sign up with BetMGM Sportsbook will need to be at least 21 years old in order to register for a legal sports betting account. In addition to age requirements, users will need to turn on the location services for their access device, so that BetMGM can verify the location within legal betting borders.
BetMGM Sportsbook Promos & Bonuses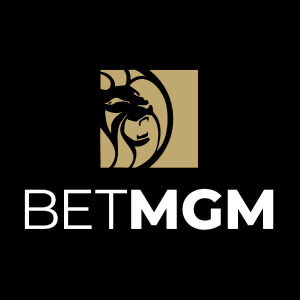 BetMGM Sportsbook App
States: OH, MA, MD, LA, NY, CO, MS, IN, IA, MI, NV, NJ, PA, TN, WV, VA, AZ
21+ and present in Participating states. Gambling problem? Call 1-800-GAMBLER.
$1,000 FIRST BET OFFER
$1,000 First Bet Offer
The trademark BetMGM Sportsbook sign-up promo provides new users with a win-win situation. The $1,000 First Bet Offer is a great way for new users to get started, as it ensures the bettor will start out on the right track. That's because with this promo activated, any first real-money wager that loses (up to $1,000) will be refunded to the user's account via bonus bets. Do note that users are not required to wager the full $1,000 to activate the promo. Rather, $1,000 is the maximum, and BetMGM will match the value of any first real-money wager that loses up to said max.
One Game Parlay
Another way to maximize your profit on BetMGM Sportsbook is by playing One Game Parlays. Instead of having to stack together multiple betting lines from different games, users can parlay together multiple betting lines from the same game to increase the odds and potential winnings. Users can create their own One Game Parlay by stacking together betting lines of their choosing, and they can also select from a variety of pre-picked One Game Parlays in a multitude of sports. Head over to the Promotions tab and click One Game Parlay to get started.
Refer A Friend
Providing a great way for users to spread the fun to others, refer a friend today on BetMGM to score an awesome reward. To make the offer even more enticing, both you and your referral will receive rewards upon sign-up. To do so, click on Promotions and Refer A Friend, then follow the steps to send the invite to your friend. When your friend signs up using the referral link and deposits/wagers at least $50 in their BetMGM account, you will receive $50 in Bonus Bets via BetMGM Sportsbook. Do note that both users must be registered for BetMGM in the same state in order to be eligible for the reward.
Georgia Teams To Bet On DraftKings
There's certainly been no shortage of fanfare in the state of Georgia as far as college football is concerned. With the University of Georgia Bulldogs capturing back-to-back College Football Championships, it's safe to say there's a new king of the sport. Gearing up to go for a third consecutive CFP crown, it's safe to say that betting on Georgia Football will be a popular play when the state officially launches online sportsbooks. Rest assured that BetMGM will have all the top options for betting the Dawgs next season.
Collegiate Georgia Teams
Georgia Southern University Eagles
Georgia State University Panthers
Georgia Tech Yellow Jackets
Kennesaw State University Owls
Mercer University Bears
Professional Georgia Teams
Atlanta Falcons (NFL)
Atlanta Hawks (NBA)
Atlanta Braves (MLB)
Atlanta United FC (MLS)
Betting on professional Georgia sports teams will also be a popular play when the state launches online sportsbooks. Georgia currently claims a team in each of the following professional sports/leagues: NFL, NBA, MLB, and MLS. The spread across multiple sports means that no matter what time of year, Georgia sports fans will always have a hometown team to back.
BetMGM Georgia Expected Launch
Although Georgia saw a push to legalize sports betting in late 2022, the efforts were ultimately unsuccessful. However, the demand for sports betting in the Peach State has not subsided, and the opening days of 2023 certainly backed up that sentiment. Early in 2023, state officials introduced new legislation in an attempt to green-light the industry in Georgia.
Expected to be approved and launched at some point in 2023, prospective bettors can begin to carve out the timeline. It's likely that the first step after legalization would be a GA state-appointed commission put in place to regulate the operation. Next, the state commission will approve licenses for potential operators like BetMGM and set a launch date for everything to get underway. Before an official launch, expect to see a pre-registration period in which users can snap up early bonuses and sign-up with online sportsbooks ahead of the start date.
Where Is BetMGM Available?
While it's not yet live in Georgia, there are a number of states throughout the country where BetMGM Sportsbook is already available. Find out more about the specifics of BetMGM and legal sports betting in a host of states, including:
The sports betting industry is catching fire across the country, with many states having already launched either online sportsbooks, retail sportsbooks, or both. Expect the trend to continue as sports betting continues to grow in popularity.
BetMGM Sportsbook History
First spawning as the MGM Grand Casino on the Las Vegas strip back in 1993, the MGM name has long been respected in the gambling industry. After building up an impeccable reputation over years of excellent service on the traditional casino scene, MGM expanded its reach into the legal sports betting industry when it launched BetMGM.
The wheels really started to turn in 2018 when the Supreme Court struck down a federal law that had previously barred the sports betting industry (Professional and Amateur Sports Protection Act of 1992). MGM pounced on the opportunity by securing a 50/50 joint venture with UK gambling operator GVC Holdings. The result was the impressive BetMGM Sportsbook, now among the most popular options for bettors in the United States.
Sky-high popularity and brand presence have led to BetMGM landing partnerships with different professional sports leagues, teams, and more including the NFL, MLB, NBA, NHL, Yahoo, and Buffalo Wild Wings. Expect to see BetMGM continue to grow in popularity as the top tier sportsbook becomes available in more and more locations throughout the country.
BetMGM Sportsbook Customer Service
There are a number of ways in which users can contact the BetMGM Sportsbook customer service center, as assistance is of the utmost importance for BetMGM.
Live Chat
Users can speak directly with a BetMGM Customer Service rep by using the Live Chat feature. To access the Live Chat feature, click on your account icon in the bottom right corner, then select the Help Center. You will see an option for Live Chat to get started messaging with a customer service rep. Do note that the Live Chat feature will open a secondary messaging window.
Email
BetMGM users can also send longer messages to customer support in the form of an email. Scroll down to the bottom of the page to access the Email option, you will then be required to enter name, return email address, and date of birth, before drafting and sending the email. Do note that users can also draft an email from their personal inboxes addressed to support@betmgm.com.
BetMGM Sportsbook FAQ
Why was my deposit declined?
Oftentimes, when a card is declined on BetMGM it's due to the bank default security settings: Be sure to check your bank account information to see if the issue is on your end.
Why hasn't my deposit bonus appeared yet?
Bonuses do not always appear right away on BetMGM, users can try logging out and back in to see if the bonus then appears: Users can also contact the BetMGM customer support team at +1-212-574-8233 if they are still having issues.
How do I use a free bet bonus?
To use your free bet, select your betting line of choice and click on your Betslip. Then click the Apply Reward button to select your free bet: Do note there is an expiration date associated with free bet offers on BetMGM, so be sure to wager your funds within the allotted timeframe.
Is there a difference between promotions and bonuses?
Promotions (promos) are special events designed to provide users with the chance to earn bonuses and other prizes. Bonuses are extra rewards paid out to users under specific conditions: It's worth pointing out that BetMGM users will have access to both promos and bonuses.
BetMGM Sportsbook GA Competition
We do not target any individuals under the age of 21. We support responsible gambling. If you feel like you're losing control over your gambling experience, call 1-800-GAMBLER (NJ, PA, WV), 1-800-9-WITH-IT (IN), 1-800-BETS-OFF (IA), 1-888- 532-3500(Virginia) 1-800-522-4700 (NV, TN), 1-800-522-4700 (CO, TN), 1-855-2CALLGA (IL), 1-800-270-7117 (MI).
About Saturday Down South | Ethics and Editorial Standards | Privacy Policy | Terms and Conditions | Do Not Sell My Personal Information