Advertiser Disclosure
This article/post contains references to products or services from one or more of our advertisers or partners. We may receive compensation when you click on links to those products or services.
The 6 Best Sports Betting Apps According To Our Experts: November 2023
The best sports betting apps can be had in all live and legal U.S. sports betting markets. With many valid options available to sports fans and bettors, how do you choose which app is best for you? Our team of sports betting experts have been involved in this space since PASPA was overturned in May of 2018, paving the way for regulated, online sportsbooks for normal sports fans. While our expertise is deep, we recommend these apps based on the needs of regular sports fans. We know not every sports bettor is a professional or a sharp, but might simply want a reliable app and experience in order to place wagers on sporting events for entertainment value. Don't worry, we've got you covered.
The Best Overall Sports Betting App: DraftKings
What started out as a daily fantasy monster, DraftKings has become one of the top sportsbooks in the U.S. through brand awareness, excellence around product and user experience, valuable offers and promotions and a strong loyalty program.
New users can currently unlock a Bet $5, Get $200 signup bonus with DraftKings.

DRAFTKINGS SPORTSBOOK
21+ and present in participating states. Gambling problem? Call 1-800-GAMBLER.
NEW USER BONUS
BET $5
GET $150
IF YOUR BET WINS!
What our team says about DraftKings: "I think DraftKings does the best job in terms of player loyalty rewards. They're good at giving you something each day that lines up with the sports calendar. Profit boosts that usually range between 50 and 100 on primetime NFL games, Sunday NFL, daily MLB action, and college football weekends has basically made it a must-play." Read more from our real user app recommendations.
The Best Sports Betting Apps Available Now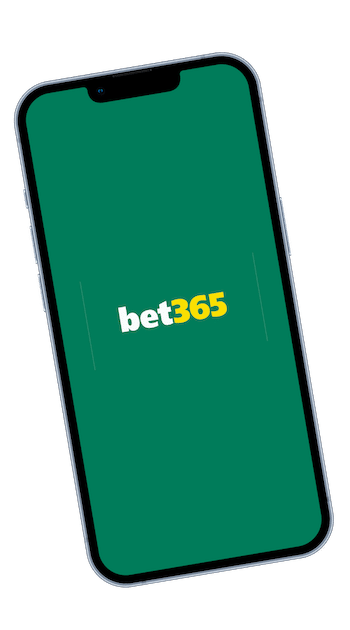 bet365 Sportsbook App
bet365 is unique in that it isn't available in all markets currently in the U.S., but if you live in one of the states where it's available, it's absolutely one of the best sportsbook apps available right now. bet365 brings its global resources, expertise and trading desk to bring and outstanding app experience and very competitive odds and lines to the user.
bet365 Welcome Offer
Bet $5, Get $150.
Bet365 has been incredibly active in 2023 with excellent welcome bonuses for willing sports bettors.
All other users can take advantage of the standard, but excellent, Bet $5, Get $150 offer.
Must be 21+ and only new users are eligible.
What do we love about bet365?
We appreciate the methodical nature in which bet365 has rolled out into U.S. markets. Currently live in six states, bet365 doesn't feel the competitive pressures that other operators might feel. It has the resources and the experience to know how and when it aims to execute. The app will be excellent and the offers competitive. Users should also keep an eye out for interesting live streaming opportunities within the app. The interface combination of live streaming along with betting information and data is something bet365 has really had tremendous success with globally.
Where is bet365 available?
bet365 is currently available in the following U.S. states: New Jersey, Colorado, Ohio, Virginia, Iowa, Kentucky.
bet365's early payout offers
I'm a huge fan of bet365's early payout offers where you can essentially lock in a bet as "won" if the side you bet on goes up on its opponent by a certain margin. For example, in the NFL, your straight bet will be paid out if the team you back goes up by 17 points. Similarly, in MLB bets, if your team goes up by 5 runs, you'll get paid out. Very cool.
What's the app store say?
The bet365 sports betting app has a rating of 4.8 across approximately 9,000 reviews on Apple's App Store.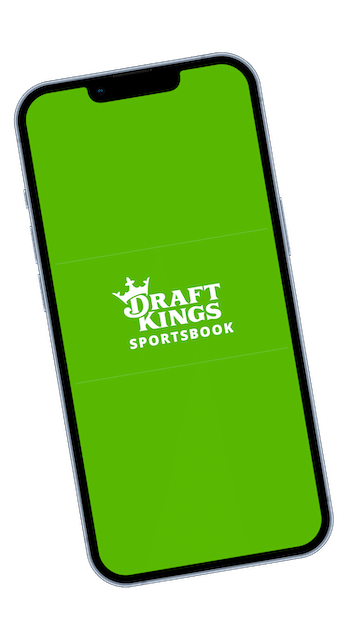 DraftKings App
DraftKings has been a household name in the United States since Jason Robins and his crew founded the app with fierce determination to win the daily fantasy space. Since the overturning of PASPA legislation in 2018, DraftKings has leveraged its brand and userbase to become one of the dominant players in the online sports betting space.
DraftKings Welcome Offer
Bet $5, Get $200 in Bonus Bets
New DraftKings users can lock in a fantastic offer in all eligible jurisdictions and states in the U.S. Here's how the Bet $5, Get $200 works:
Create your new account and deposit at least $5. Make a qualifying wager of at least $5
Instantly, you'll receive $200 in bonus bets paid as eight $25 bonus bets.
You'll have seven days to use the bonus bets.
American made, DraftKings continues to thrive
Since its beginnings in 2012 as a daily fantasy operator, DraftKings has worked hard to secure discerning sports fans. Through an excellent app and outstanding betting options, DraftKings drives an exceptionally loyal user base. Withdrawals are easy and fast.
Where is DraftKings available?
DraftKings is available in all U.S. online sports betting markets.
DraftKings' offer doesn't end there
Not only can oyu get $200 in bonus bets for this great welcome offer, DraftKings is also "no sweat" same game parlay bets for new users. Eligible NFL same game parlay bets of at least 3 legs (maximum wagering limits do apply) can be enjoyed three times per week. If the bet loses, DraftKings will give you a bonus bet based on the amount that lost.
What's the app store say?
Apple's App Store gives the DraftKings Sportsbook & Casino app a 4.8 rating with nearly 600,000 reviews and ratings.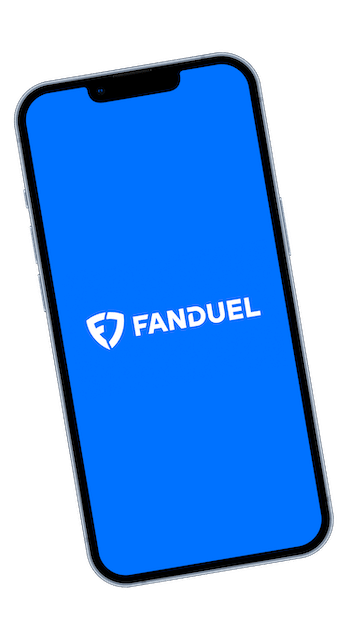 FanDuel Sportsbook
Like DraftKings, FanDuel cut its teeth in the daily fantasy world. Similarly, FanDuel is also a market leader in the U.S. sports betting market (see a trend?). FanDuel is known for a world class app and betting experience. Being early paired with some outstanding marketing over the years has seen FanDuel really capitalize on the U.S. sports betting opportunity. But it's no fools gold, FanDuel really is an outstanding app and user experience.
FanDuel Welcome Offer
Bet $5, Get $200 in Bonus Bets
New FanDuel users can gain access to a Bet $5, Get $200 welcome offer. Follow these steps:
Create your new account and deposit at least $10. Place a wager of at least $5 on any eligible sporting event.
FanDuel will provide $200 in bonus bets available to use in wagers on other events.
$200 in bonus bets are nonwithdrawable (must be wagered) and expire after seven days.
Why is FanDuel no. 1 in the U.S.?
FanDuel had the advantage of being a top dog in the fantasy sports space, but they did not squander the opportunity. They have backed up the early advantages with an app that is simply outstanding. Whether you're betting on NFL, NBA, college sports or MLB, FanDuel's user experience is very, very good.
Where is FanDuel available?
FanDuel is live and available for all users in live and legal online sports betting markets.
What's the app store say?
Apple's App Store gives the FanDuel Sportsbook app a 4.8 rating with approximately 1,200,000 reviews and ratings.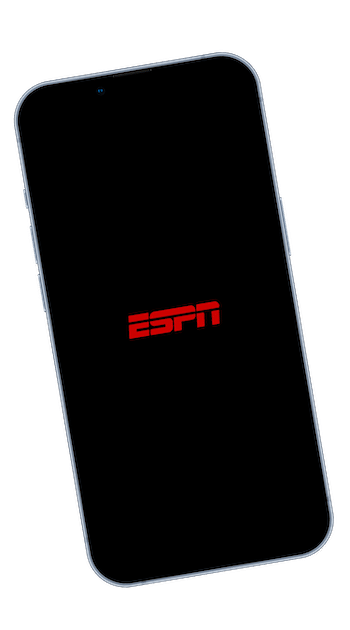 Coming Soon: ESPN Bet
PENN Entertainment made huge news in August 2023 with the announcement that the Barstool Sportsbook app would be rebranded and relaunched as ESPN Bet on the heels of striking a major, long-term partnership with Disney's ESPN brand. ESPN Bet will launch in November 2023 in all states where Barstool Sportsbook previously operated. It's possible that ESPN Bet enters the New York market in the near future as well.
ESPN Bet Welcome Offer
ESPN Bet Welcome Offer TBD
We anticipate ESPN Bet will relaunch in November with a very strong welcome offer for new users, as the company has released aggressive market share goals. Here are more details regarding ESPN Bet:
PENN Entertainment had recently replatformed the Barstool Sportsbook app on theScore platform. As such, we anticipate the ESPN Bet app will be a very strong user experience. The company has invested heavily in the product.
The ESPN Bet will be heavily promoted across ESPN television channels and digital presence.
ESPN Bet should have regular odds boosts and promotions to keep users engaged over time.
What happened to the Barstool Sportsbook app?
Clearly dissatisfied with its market share penetration in the online sports betting market, PENN Entertainment launched a hard pivot away from the Barstool brand and toward what many see as one of the biggest brands in sports, ESPN. Users in the Barstool Sportsbook app and platform will likely remain with ESPN Bet when the new app launches.
It's possible that users will need to download a new app (as opposed to simply updating the previous Barstool Sportsbook app). We anticipate existing user accounts and details will migrate over to the new ESPN Bet app, but we will share these details as they become more clear.
How You Should Choose The Right Sportsbook App
What really matters when choosing a sportsbook app? Aren't all of them kind of the same? These are common questions from users, and our experience will help guide you here.
The app experience
What matters in terms of the user experience with the app itself? You can take our word for what apps are well built and have a good user experience, but here are some things to consider and test yourself:
How is the onboarding process? Was it a nightmare getting from the point of first beginning your registration process and actually getting money in your account so you can place a wager? The major operators work hard to remove friction and make this a pleasant experience.
Is the app "snappy"? For me, this is a big one. If I'm going to use an app every day for sports betting, I want the thing to be fast and responsive. There's nothing worse than using an app daily where you have to wait a second every time you tap an action on the app interface.
How is the navigation? Can you find your favorite bets quickly and easily? Or do you have to do 5-6 taps just to find a bet you already know you want to make? The best apps will have easy ways to jump to key areas of the app. Finding the balance between a wide breadth of options while maintaining navigational ease and simplicity can be tough, but the best sportsbooks shine here.
Real App Recommendations From Real Sports Bettors
Die-hard sports fan, serious sports bettor
I'm located in New Jersey, which was the first state to legalize online sports betting, so I've had plenty of time to try all of the different sports betting apps — try them a lot.
Ive given PoinstBet, FanDuel, and Caesars some play at different points, but I always come back to DraftKings. I love the FaceID feature because I bounce back and forth from texts, to X (Twitter), and Safari a lot. I'm constantly looking at live odds and cash outs, and I just find DraftKings gets me into and out of the app the easiest.
I also think DraftKings does the best job in terms of player loyalty rewards. They're good at giving you something each day that lines up with the sports calendar. Profit boosts that usually range between 50 and 100 on primetime NFL games, Sunday NFL, daily MLB action, and college football weekends has basically made it a must-play. The big difference here is that it's not always about about Same-Game Parlays, which I don't seem to like as much as everybody else. There's a lot of single market stuff that I take advantage.
The other part though is beyond the daily stuff available to all players, they will provide a few different exclusive rewards with higher bet limits (usually $100) to more loyal customers. For instance, I'm what they call a Silver Tier player, which is a pretty aggressive bettor, but not a whale or anything like that. So to reward my activity, they drop additional incentives right on the app home page next to all the other offers.
This weekend, they gave me three 3 separate 33 percent NHL profit boosts, 3 separate MLB SGP boosts, and a chance to claim $600 for NFL bets through placing live tennis wagers.
For me, I like the look and feel of the app — and when you pair those things up with the bonuses, DraftKings gets my business.
Die-hard sports fan, serious sports bettor
I use a lot of sportsbook apps, but I'm also very into line shopping. The book I end up using the most is DraftKings for the following reasons. DK has truly valuable all-user bonuses out every day. Their sportsbook is organized the best. I don't have to waste a bunch of time scrolling through to find the bet I want.
They are one of the best when it comes to offering safe alternate lines (sometimes referred to as "milestones") to use in SGPs. For example, I can take Mahomes to throw for 225+ to boost up my SGP odds with a pretty safe bet.
Also, they don't charge too much vig.
I also find myself using the following books often:
FanDuel. They are the best for offering ladder opportunities. When you think a player is going to have a huge game, FanDuel will provide you more opportunities to bet that versus most of the competition.
Bet365. They give out a 30% SGP boost for a specific game every day that doesn't have overly strict conditions to be met. They also have some of the lowest vig on many of their markets.
Die-hard sports fan, casual sports bettor
FanDuel, DraftKings, and bet365 are the three online sports betting apps I routinely use. Quite honestly, the top choice depends on the time of the year and the feel of the moment.
FanDuel and DraftKings need little introduction, as everything positive in the mainstream sportsbook category shines with these operators' mobile apps (i.e. ease of use, organization, etc.). Perhaps most importantly, in an explosive tech world where safety and trust should be at the forefront of everybody's mind, nobody makes me feel as secure as the two operators who made hay in the early DFS days.
This very moment directly brings us to bet365 Sportsbook, however, as my affection for the underdog travels well past transparent. With online sports betting usually boiling down to the green stuff (money), bet365's entry and active-betting rewards are superior.
Entering the bet365 game a little later than most in New Jersey, the book's Bet $1, Get $365 guaranteed bonus certainly helped sway my vote. I find bet365's live betting easy to understand and execute, and its same-game parlay mechanism is more than enjoyable.
Die-hard sports fan, casual sports bettor
I use DraftKings for my daily sportsbook activity. It has a certain "cool" factor to it — a sleek design, great logo, branding all over NFL and NBA games, etc. I also like the pre-made parlays offered on the homepage, including ones from prominent sports media types like Matthew Berry, Colin Cowherd, Shannon Sharpe, David Ortiz and others. One huge factor for me, being a big DFS guy, is that my DraftKings Sportsbook and DFS accounts are linked together. That makes it easier to keep track of my money.
What's The Next Wave of Sports Betting Apps Look Like?
While consolidation has happened in the U.S. sports betting market in recent years (pour one out for FOX Bet, WynnBet and a few others), there is still tremendous investment and innovation happening in the space.
One individual and company to pay attention to in particular is Underdog. Underdog Fantasy is a hot, new company building a great company, app and user base in the daily fantasy space. Underdog plans to launch sports betting offerings to compete with the incumbents currently in the space. Underdog CEO Jeremy Levine bemoans the lack of creativity and "lack of innovation and a lack of care for product-customer experience for sports fans in America" while on the Joe Pomp podcast.
Levine clearly articulates his vision of the sports betting landscape and believes the space is ripe for innovation and new apps and products: "If you look at the winners of wave one of sports betting in America, they've all taken the products from the UK and Europe, and just brought those products to America. They're not differentiated products. At peak, there was over 60 different sportsbooks in America and they were all the same."
"If you think of who these products are built for, and who the sportsbook was built for, it wasn't the American consumer. The American consumer is so different. We didn't grow up betting on sports. If we did we had to jump through a lot of hoops to do it, because it's been illegal until five years ago. We grew up playing games. 60 million people in America play some form of fantasy sports. There were 90 million March Madness brackets done in March."
"We think there's so much more still to built, and as we go forward, that's what this next wave of sports betting will be defined by. It will be defined by innovation and customer experience."
Will Underdog or some other new company grab market share from the more traditional sportsbook players? Can a new entrant like Underdog unseat some of the winners from "wave one" as Levine puts it? Underdog isn't the first to try a unique approach. Betr made some waves with its Jake Paul relationship and a focus on "micro betting." Along with the style of betting, the app experience was incredibly unique. Betr's app featured a much simpler interface that made it easier for sports fans to make small, simple bets on a variety of inter-game outcomes during a sporting event. Betr hasn't penetrated the market as much as the company hoped.
Underdog is well funded, has a tremendous daily fantasy user base already baked into the community and app and has strong leadership in CEO Jeremy Levine. Where have we seen this formula before? Oh, that's right. DraftKings and FanDuel. I don't like betting against the Underdog.
I can't wait to see what Underdog brings to the market. When competition ensues, the end user – the sports bettor – wins.
We do not target any individuals under the age of 21. We support responsible gambling. If you feel like you're losing control over your gambling experience, call 1-800-GAMBLER (NJ, PA, WV), 1-800-9-WITH-IT (IN), 1-800-BETS-OFF (IA), 1-888- 532-3500(Virginia) 1-800-522-4700 (NV, TN), 1-800-522-4700 (CO, TN), 1-855-2CALLGA (IL), 1-800-270-7117 (MI).
About Saturday Down South | Ethics and Editorial Standards | Privacy Policy | Terms and Conditions | Do Not Sell My Personal Information | Cookie Policy