Advertiser Disclosure
This article/post contains references to products or services from one or more of our advertisers or partners. We may receive compensation when you click on links to those products or services.
Kentucky Sports Betting Apps: Sportsbook Promo Codes, Launch Updates
🔥 PRE-LAUNCH PROMOS:
🚨 Kentucky Sports Betting Launch Dates
Thursday, Sept. 28, 2023 (Mobile)
Thursday, Sept. 7, 2023 (Retail)
📅 Promos Last Verified
September 2023
✅ Promos Provided By
Saturday Down South
🔎 Verified/Fact-Checked By
Robby Sabo
As one of the true bluebloods of college basketball, it has long been a safe bet to wager on the University of Kentucky Wildcats during hoops season. Constantly churning out top-tier talent selected in the first round of the NBA Draft, Kentucky typically has the next class of premier recruits ready to slot right in.
Kentucky Sports Betting is following the same quality path, as its Sept. 28, 2023, launch date has everybody hyped. Better yet, Saturday Down South has exclusive Kentucky Sportsbook Pre-Registration Promos live and ready for the taking:
Whether it's the bet365 KY Pre-Launch Bonus resulting in up to $415 in Bonus Bets, our outstanding DraftKings KY Pre-Registration Promo dishing out a cool $200 Sportsbook Bonus, the unique FanDuel KY Pre-Reg Offer flooding early registrants' accounts with a $100 Sportsbook Bonus, the Caesars KY Pre-Launch Bonus which provides $100 in Bonus Bets after users make a $20 deposit, or the BetMGM KY Pre-Registration Promo which awards a tremendous $100 in Bonus Bets at launch. It's safe to say that the rewards for simply arriving at the party early are massive.
Before we dig into everything Kentucky—such as what happens when Kentucky Online Sports Betting launches on Sept. 28, 2023, and more details on the tremendous pre-registration bonus codes that are now live—pounce on any of our active sportsbook promo codes if you're currently located in an already live sports betting state:
Now, back to your regularly scheduled internet program …
Not only has the Kentucky basketball program supplied the NBA with top draft picks, but the Wildcats have enjoyed tremendous success during head coach John Calipari's tenure. Taking UK on four separate trips to the Final Four and winning a championship in 2012, it's safe to say Coach Cal has enjoyed his time with big blue nation.
Now, over a decade after Coach Cal arrived on the scene, the state of Kentucky is set to introduce the legal sports betting industry. And fans of the Wildcats, or any other teams, will certainly be keen to take advantage of lucrative sportsbook promos and sign-up bonuses when everything gets underway.
Stick to Saturday Down South for all of your Online Sports Betting needs, especially in the SEC Sports Betting category.
| | 🇺🇸 KENTUCKY SPORTS BETTING PAGE/PROMO HUB |
| --- | --- |
| 🔥 Kentucky Pre-Reg Bonus Codes | |
| 🚨 Kentucky Sportsbook Promo Codes | 👀 COMING SOON: Thursday, Sept. 28, 2023 |
| 📲 bet365 Kentucky Promo Code Page | |
| 📲 DraftKings Kentucky Promo Code Page | |
| 📲 FanDuel Kentucky Promo Code Page | |
| 📲 Caesars Kentucky Promo Code Page | |
| 📲 BetMGM Kentucky Promo Code Page | |
| 💰 Best Kentucky Bonus Codes Page | |
| 🏈 SEC Online Sports Betting Page | |
When Will Kentucky Online Sports Betting Launch?
The prospects of Kentucky online sports betting are starting to heat up like Wildcats Basketball in March, and fans in the area will certainly be ready for all the action. Sportsbooks are now legal in Kentucky, as state officials worked strenuously to draft and pass the necessary bills to permit the betting industry.
And while fans in the Bluegrass State have long been awaiting access to online sports betting, their patience will be well rewarded as the bill passed in 2023 mandates a launch within six months of going into effect. Luckily for those fans, the Kentucky Horse Racing Commission, appointed to oversee the launch process, has slated both online and retail sports betting to launch in time for football season.
Now officially in countdown mode, Kentucky retail sports betting is slated to launch on Sept. 7, 2023, and Kentucky online sports betting is set to launch on Sept. 28, 2023, as per Sports Betting Dime's Robert Linnehan.
Kentucky Sports Betting Legal Launch Updates
It has certainly been a grueling process when describing the ongoing efforts to legalize sports betting in Kentucky. And while sports fans in the area are still awaiting access to online and retail sportsbooks, there is good reason to believe that 2023 could be the breakthrough year for the state.
Here's what the timeline looks like regarding KY sports betting:
2018: The state of Kentucky creates a panel to study sports betting regulation. This comes one month after the Supreme Court overturns the Professional and Amateur Sports Protection Act.
2019: Rep. Adam Koenig introduces four bills to legalize sports betting, daily fantasy sports, and online poker in Kentucky.
2020: HB 137 gets caught up in the Kentucky House of Representatives and on April 15 the state legislature adjourned without passing the bill.
2021: Three new efforts to legalize sports betting in Kentucky are brought to the House of Representatives including another edition of Rep. Adam Koenig's legislation. Koenig has continued his strong efforts over consecutive years.
2022: For the fourth consecutive year, Rep. Adam Koenig brings forward another sports betting bill (HB 606) that passes the House with a vote of 58-30. HB 606 later dies in the Senate but marks the furthest that sports betting legislation has come to passing in Kentucky.
2023: Rep. Derrick Graham, Rep. Cherlynn Stevenson, and Rep. Rachel Roberts introduce HB 106. The proposed bill would legalize online sports betting and daily fantasy sports in Kentucky.
2023: Rep. Michael Meredith introduces HB 551 in the early stages of 2023. On the final day of the state's 2023 legislative session, HB 551 is passed with a Kentucky Senate vote of 25-12. The bill is signed into law by Gov. Andy Beshear less than 24 hours later, activating the six-month launch window.
2023: The Kentucky Horse Racing Commission is appointed to oversee the launch process. The launch dates have been set for Sept. 7, 2023 (retail) and Sept. 28, 2023 (online).
Launching Kentucky sports betting just as football season kicks off should only add fuel to the fire that is the excitement for legal sportsbooks.
Kentucky Sports Betting Pre-Registration Bonus Codes
Sure, the excitement of Sept. 28, 2023, is palpable; but what about the pre-launch phase that oftentimes flies under the radar?
The diehard sports gamblers are well aware of this phase, as should everybody who uses Saturday Down South for its betting needs.
As of Monday, Aug. 28, 2023, SDS Betting provides the following tremendous Kentucky Pre-Registration Promo Codes ready to be activated ahead of launch:
Kentucky Sportsbook Launch Day Promo Codes
Once Sept. 28, 2023, arrives, the read promo code heat accompanies all the hype. Fortunately, SDS is ready to unveil several awarding Kentucky Sportsbook Promo Codes, including three that have us incredibly excited:
As luck would have it, the DraftKings KY Promo Code and FanDuel KY Promo Code are currently running for sports bettors physically located in legal sports betting states—as the amazement of the NFL season approaches.
The best bet365 KY Promo Code is also running in legal and live states, but it's a Bet $1, Get $365 Instant Sports Bonus. (Still, that's not too shabby.)
Ranking The Expected KY Mobile Sports Betting Apps
RANK
SPORTSBOOK
SPORTS BETTING APP
PROJECTED LAUNCH DATE
CURRENT PROMO
(LIVE STATES)
PROJECTED PROMO
(KENTUCKY)
1
📲 bet365 KY
🗓 Sept. 28, 2023
💰 Bet $5, Get $200 Bonus
bet $1, Get $365 Bonus
2
📲 DraftKings KY
🗓 Sept. 28, 2023
💰 Bet $5, Get $200 Bonus
Bet $5, Get $200 Bonus
3
📲 FanDuel KY
🗓 Sept. 28, 2023
💰 Bet $5, Get 200 Bonus
Bet $5, Get $200 Bonus
4
📲 Caesars KY
🗓 Sept. 28, 2023
💰 $1,000 First Bet Bonus
$1,000 First Bet Bonus
5
📲 BetMGM KY
🗓 Sept. 28, 2023
💰 $1,500 First-Bet Offer
$1,500 First-Bet Bonus
Seeing that Kentucky is one of the SEC sports states, there is a real appetite for online betting. Consistently a major competitor in a number of men's and women's sports, Kentucky is a staple of the SEC. And with a number of neighboring states having already launched legal sports betting, there was even more incentive for Kentucky to move quickly.
It's safe to say sports betting in the south is picking up steam, and soon enough Kentucky will join the ranks.
bet365 Kentucky Sportsbook App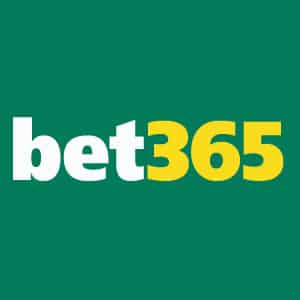 BET365 Sportsbook
States: CO, IA, KY, NJ, OH, VA
GAMBLING PROBLEM? CALL 1-800-GAMBLER (CO/KY/LA/NJ/OH/VA) and 1-800-BETS-OFF (IA) 21+ (CO/IA/NJ/OH/VA) and 18+ (KY)
SIGN-UP PROMO
BET $5, GET $150 BONUS
OR A $1K FIRST BET SAFETY NET
To the surprise of very few, bet365 Sportsbook continues to make inroads in the United States. The popular international sports betting app is now spreading like wildfire across our nation, and Kentucky online sports betting presents a perfect opportunity for bet365 to increase its presence.
New users to the sportsbook can capture what's probably, pound for pound, the best sportsbook promo code in legal online sports betting: a Bet $1, Get $365 Instant Bonus that's guaranteed in nature. Whether you win or lose your first bet doesn't matter; bet365 floods your account with a guaranteed $365 bonus no matter the circumstances.
Interestingly, the bet365 Kentucky Promo Code is expected to be an incredible Bet $1, Get $365 Instant Sportsbook Bonus—again, guaranteed in nature. Better yet, on Monday, Aug. 28, 2023, bet365 will have a pre-reg bonus for Kentucky sports bettors willing to pre-register with the burgeoning sports betting app.
DraftKings Kentucky Sportsbook App

DRAFTKINGS SPORTSBOOK APP
States: MI, NY, NJ, PA, CT, AZ, CO, IL, IN, IA, MD, NH, TN, VA, WV
SIGN-UP BONUS
GET $150
BONUS BETS + NO SWEAT SGP TOKENS
Without a doubt, one of the top options in the industry, DraftKings Sportsbook is as impressive as it gets. After gaining traction and popularity on the daily fantasy sports scene, DraftKings has developed a comprehensive sportsbook that is available on iOS and Android platforms. DK Sportsbook can also be accessed in a website setting for users on traditional web browsers.
In addition to some of the best sports betting features in the business like Live Betting, Odds Boosts, and Flash Bets, DraftKings is well-equipped with a number of lucrative sportsbook promos. New users who register with DraftKings Sportsbook where available will have access to a generous Bet $5, Get $200 Instant Bonus.
Incredibly, those who pre-register with DraftKings Kentucky Sportsbook on Aug. 28, 2023, will be treated to a guaranteed $200 bonus for when the app goes live in the state on Sept. 28, 2023.
FanDuel Kentucky Sportsbook App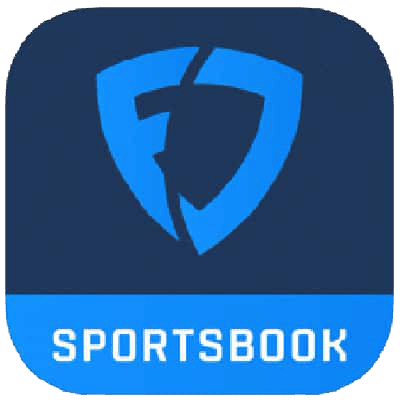 FanDuel Sportsbook
States: OH, MD, MA, LA, KS, NY, NJ, PA, IN, IA, WV, MI, VA, CT
21+ and present in a state with legal sports gaming. Gambling problem? Call 1-800-Gambler.
BET $5
GET $150
IF YOUR BET WINS!
Just like DraftKings, the first breakthrough for FanDuel came in the world of daily fantasy sports. After realizing success in DFS, FanDuel quickly made the move to sports betting after the major 2018 Supreme Court decision once again permitted the industry. The result was the totally immersive FanDuel Sportsbook built with complete wagering services.
FanDuel offers some of the best sportsbook promos and bonuses of any major operator, including a warm welcome offer for new users. Bettors in states where sportsbooks are live can register with FanDuel Sportsbook using this promo code to receive an offer to Bet $5, and get $200 in Bonus Bets. Once registered, simply deposit funds and place your first wager to activate the bonus bets.
Naturally, FanDuel Kentucky Sportsbook will also have a pre-registration bonus: $100 in Bonus Bets plus $100 on NFL Sunday Ticket.
Caesars Kentucky Sportsbook App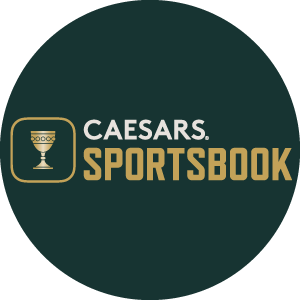 CAESARS SPORTSBOOK
+1K REWARD & 1K TIER CREDITS
SIGN-UP BONUS
$1,000
FIRST BET OFFER
A longstanding member of the gambling industry, Caesars is a safe and trusted name that new bettors can rely on. Caesars Sportsbook is already available in a number of states where users have truly enjoyed its thorough services. There's no question that Caesars is one of the best options for online betting, as the sportsbook has premiere features and a top-tier mobile app.
Players in green-lit states for legal online betting can sign up for a new account and receive up to $1,000 on Caesars at registration to help get you started in a winning way. Not only will new users receive $1,250 in bonuses, but the Caesars Sportsbook promo code will also unlock 1,000 Rewards & 1,000 Tier Credits toward the heralded Caesars rewards program.
BetMGM Kentucky Sportsbook App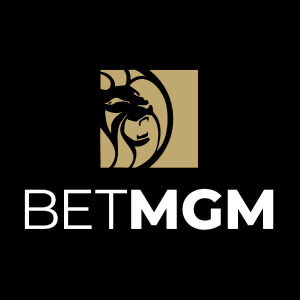 BetMGM Sportsbook App
States: OH, MA, MD, LA, CO, IN, IA, MI, NJ, PA, TN, WV, VA, AZ
21+ and present in Participating states. Gambling problem? Call 1-800-GAMBLER.
$1,500 FIRST BET OFFER
Another veteran of the gambling industry, the MGM name carries weight in the world of betting, and for good reason. With roots dating back to the early days of the Las Vegas strip, there is no questioning the MGM brand recognition. Now providing BetMGM Sportsbook on a multitude of platforms including iOS (Apple App Store), and Android (Google Play Store), as well as in a website setting (traditional web browsers), it's simply one of the best options available for online betting.
New users can register using this BetMGM Sportsbook promo to receive an impressive $1,500 first bet offer at sign-up. Players in states where online sportsbooks are available can act now to take advantage of the offer and ensure they start out with a win. When activated, the first real money wager that users make will be insured (up to $1,500) in BetMGM bonus bets if the wager is to lose.
Kentucky Sports Betting Bills
There have been a number of attempts to legalize sports betting in Kentucky since 2018. Although multiple bills have crashed out in the Kentucky House of Representatives/Senate, lawmakers in the state were not deterred in their efforts to green-light the industry. The following is a link to the sports betting bill HB 551 that ultimately passed and legalized sports betting in the Kentucky state legislature:
The impending launch of Kentucky sports betting will see legalized sports betting in 2023 with the official start date for both online and retail sportsbooks slated for September 2023.
Kentucky College Sports Teams
With Kentucky located in the thick of SEC country, there's an understandable appetite for college sports in the state. The launch of Kentucky sports betting should only fuel the fan frenzy, allowing users to wager on all their favorite hometown teams.
Kentucky Collegiate Sports Teams
University of Louisville Cardinals
Eastern Kentucky University Colonels
Morehead State University Eagles
Murray State University Racers
Northern Kentucky University Norse
Western Kentucky University Hilltoppers
There are even more college teams to bet on in Kentucky, as well as a number of professional and collegiate sports teams in surrounding states.
Kentucky Sports Betting FAQ
Is sports betting legal in Kentucky?
Yes, sports betting has been legalized in Kentucky in 2023: although the official launch of legal Kentucky Sportsbooks will not come until September 2023.
Which sportsbooks are expected in Kentucky?
DraftKings, FanDuel, Caesars, BetMGM, and Barstool to name a few: most, if not all of the major sportsbooks can be expected in Kentucky when the state launches sports betting.
Will online sports betting and retail sports betting be legal in Kentucky?
Neither online nor retail sportsbooks have been launched in Kentucky, but both facets of the betting industry have been legalized in the Bluegrass State: prospective users in Kentucky can expect to have access to both online and retail sports betting capabilities in September 2023. Retail online sports betting is launching on Sept. 7, 2023, whereas mobile online sports betting is set to go live on Sept. 28, 2023.
We do not target any individuals under the age of 21. We support responsible gambling. If you feel like you're losing control over your gambling experience, call 1-800-GAMBLER (NJ, PA, WV), 1-800-9-WITH-IT (IN), 1-800-BETS-OFF (IA), 1-888- 532-3500(Virginia) 1-800-522-4700 (NV, TN), 1-800-522-4700 (CO, TN), 1-855-2CALLGA (IL), 1-800-270-7117 (MI).
About Saturday Down South | Ethics and Editorial Standards | Privacy Policy | Terms and Conditions | Do Not Sell My Personal Information | Cookie Policy