Tennessee Sports Betting: 2023 App Reviews and Bonuses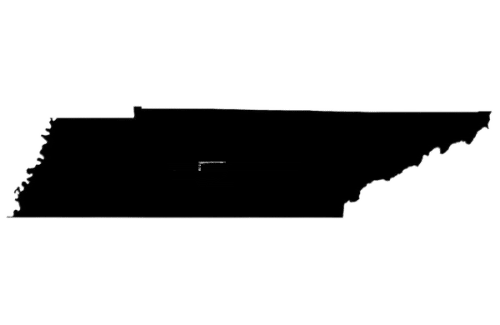 Tennessee sports betting is one of the best in the country with gamblers able to choose from over a dozen major sportsbook operators currently live in the state. Tennessee is one of the unique states where the only place you can legally bet on sports is through mobile apps and online wagering. There are no retail sportsbook locations within Tennessee.
Our experts here at SDS have reviewed some of the best live sports betting apps and promos in Tennessee below. Whenever there is a new app launched or a new Tennessee sports betting promo that you can take advantage of , we'll update this page so you'll always have the latest information.
Tennessee sports betting is now accessible for those looking to cash in and ramp up the fun. The Volunteer State has plenty on offer for gamblers looking to bet on some of the biggest teams in the state.
Bet $5, Get $200 with DraftKings promo for Tennessee sports betting
DraftKings has the best promo around right now for betting on football in Tennessee. You can place a $5 bet on a NFL game and you'll get $200 in bonus money.
We have streamlined the DraftKings promo code activation process. Just a reminder that this works for any NFL game. After you click one of the links on this page, the code will be triggered automatically. When you arrive on the landing page, you will be opted in and eligible for the $200 reward.

DRAFTKINGS SPORTSBOOK
21+ and present in participating states. Gambling problem? Call 1-800-GAMBLER.
NEW USER BONUS
BET $5, GET $200
IN BONUS BETS!
Register with our DraftKings Sportsbook promo code. A $5 winning NFL bet will give you $200 in bonus money.
Tennessee has over a dozen sportsbook operators in the state now with likely more on the way in the future. Here are the top Tennessee sportsbooks as of late 2022:
The Best Tennessee Sports Betting Apps
Four mobile sportsbook apps will be live in Tennessee:
DraftKings Sportsbook
Caesars Sportsbook
FanDuel Sportsbook
BetMGM
Tennessee Action 24/7
Ultimately, many bettors will develop a preference for one specific sportsbook, but we strongly recommend registering with multiple apps, as each will offer aggressive signup bonuses and boosts in an effort to collect market share out of the gate.
And returning players can use multiple sportsbooks to best leverage periodic specials and shop across multiple markets for the best value. Though shopping for this value isn't as fun or flashy as some of the bonus offers, in time, doing so has the potential to far exceed the dollar amount of such specials.
There are three popular online sportsbook apps and one lesser-known wild card, Tennessee Action 24/7, that were approved in September and are expected to be ready to go with the launch of Tennessee online sports betting.
In addition to the already known sportsbooks, there are three additional operators that have applied for licenses. However, those apps are not live at launch. The following is a brief rundown of what to expect with each of the available options.
DraftKings Sportsbook
In our view, DraftKings Sportsbook is one of the best in the business as it relates to the online sports betting experience. That trend has continued in Tennessee.
Before emerging as one of the leading U.S. legal online sportsbook options, DraftKings first built its popular brand during the boom of daily fantasy gaming. DraftKings has consistently positioned itself to be among the first online sportsbook operators to go live as states flip the switch on legalized sports betting.
New users can get started today with DraftKings Sportsbook's $50 bonus bet and up to a $1,000 deposit bonus.

DRAFTKINGS SPORTSBOOK APP
States: MI, NY, NJ, PA, CT, AZ, CO, IL, IN, IA, MD, NH, TN, VA, WV
SIGN-UP BONUS
GET $200
BET $5
DraftKings Sportsbook Promo Code
Use our Exclusive Link: $1,000 Bonus!
States with the DraftKings Sportsbook App
Tennessee, Illinois, Colorado, Iowa, Pennsylvania, New Jersey, West Virginia, Indiana, New Hampshire.
Promo Details
1. New players can use our Exclusive Link: $50 BONUS BET

2. New players are also eligible for a $1,000 DEPOSIT BONUS

Bonus bet amount is not included in any returns or winnings. Bonus bet is also not redeemable for cash, non-transferable, and non-refundable.

3. Deposit bonus up to $1,000. Deposit is matched at 20% (bonus requires 25x play-thru)

States with Physical DraftKings Sportsbooks
Illinois, New Jersey, Mississippi, New York, Indiana
Promo Last Verified On
September 28, 2023
DraftKings, however, isn't simply just thriving off its previous successes or pre-existing brand recognition. Rather, a variety of key factors have played a role in its immense popularity.
A simplistic, yet sleek design creates a user-friendly experience despite the platform's extensive breadth of bet types and betting options. The ability to balance such comprehensive betting variety with simplistic and aesthetically pleasing functionality is integral in not just acquiring new players, but also in keeping them coming back for more.
DraftKings Sportsbook in Tennessee also offers consistent implementation of daily odds boosts and periodic "no-brainer" betting specials.
Caesars Sportsbook Tennessee
William Hill was the largest retail sportsbook in America. That was until Caesars Entertainment swooped in and made a big-time deal that shook up the sports betting industry in the Summer of 2021.
Now, Caesars Sportsbook is here and it won't be satisfied until serious noise is created.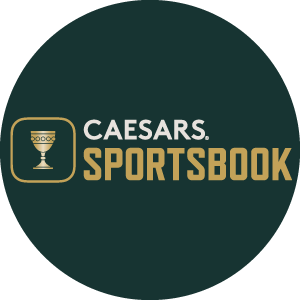 CAESARS SPORTSBOOK
States: NY, NJ, CT, AZ, CO, DC, IA, IL, IN, LA, MI, NV, TN, VA, WV
SIGNUP BONUS
UP TO $1,250
+1K REWARD & 1K TIER CREDITS
Caesars Tennessee Bonus Bet
Up to $1,250 on Caesars
Promo Details
1. Register and create a Caesars Tennessee account
2. Make an initial deposit of at least $10
3. Snag up to $1,250 on Caesars
States with Caesars Online Sportsbook App
NY, NJ, CT, AZ, CO, DC, IA, IL, IN, LA, MI, NV, TN, VA, WV
Promo Last Verified On:
September 29, 2023
New Caesars Sportsbook users can take advantage of an incredible signup bonus of up to $1,250 on Caesars.
FanDuel Sportsbook Tennesse
FanDuel Sportsbook Tennessee has raced out as a clear leader in other states because of its usability, design, and robust betting options. In addition to its industry-best $1,000 No-Sweat First Bet offer, FanDuel offers bet insurance, odds boosts, and occasional no-brainer promos.
All in all, FanDuel Sportsbook is Saturday Down South's preferred sports betting and sports betting app choice.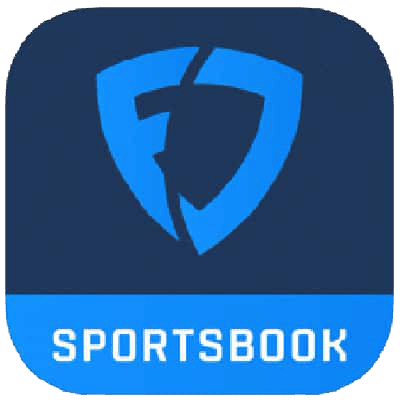 FanDuel Sportsbook
States: OH, MD, MA, LA, KS, NY, NJ, PA, IN, IA, WV, MI, VA, CT
21+ and present in a state with legal sports gaming. Gambling problem? Call 1-800-Gambler.
BET $5, GET $200
IN BONUS BETS
FANDUEL TENNESSEE SPORTSBOOK APP
$1,000 No-Sweat First Bet
How To Use The Promo
1. Create an account on FanDuel Sportsbook

2. Make a deposit

3. Place your first bet at FanDuel Sportsbook. If your bet does not win, you will receive a refund on the value of your first bet up to $1,000.

4. Refunds made with 72 hours.

States with FanDuel Sportsbook App
Tennessee, New Jersey, Pennsylvania, West Virginia, Indiana, Colorado, Illinois
States with Physical FanDuel Sportsbooks
New Jersey, West Virginia, Mississippi, Pennsylvania, Indiana
For instance, the popular "Spread the Love" betting special allows users to come together to drive up point spreads in football and basketball contests, essentially guaranteeing wins. Previously, FanDuel bettors grabbed teams like the Clippers as a 99-point underdog and the Colts as a 50+-point underdog to cover the spread in select contests. These creative offers have helped elevate FanDuel's popularity and are expected to do the same in Tennessee.
? BIG NEWS ?

We are now officially available in Tennessee for mobile sports betting ?

Full details: https://t.co/WVLLxlRScp pic.twitter.com/Oc1l1A49tw

— FanDuel Sportsbook (@FDSportsbook) November 1, 2020
BetMGM Tennessee
The MGM brand has long been one of the most recognizable names in the casino industry. So it's little surprise that BetMGM Tennessee, which is the official sports betting partner of the Tennessee Titans, has emerged as a popular choice for players in states such as New Jersey and Colorado.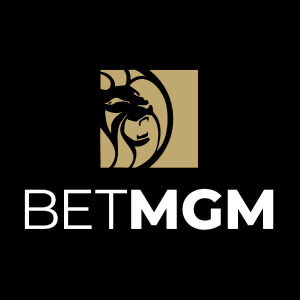 BetMGM Sportsbook App
States: OH, MA, MD, LA, CO, IN, IA, MI, NJ, PA, TN, WV, VA, AZ
21+ and present in Participating states. Gambling problem? Call 1-800-GAMBLER.
$1,500 FIRST BET OFFER
BetMGM Tennessee Bonus Offer
$1,000 Bet Insurance
Promo Details
1. Register and create a BetMGM Tennessee account
2. Make an initial deposit of at least $10
3. The $600 in risk-bonus bets will then be available in your account
States with BetMGM Online Sportsbook App
Tennessee, Colorado, New Jersey, West Virginia, Indiana
Bonus Last Verified On:
September 28, 2023
Like competing apps, BetMGM offers players a wide range of wagering options, along with daily bet boosts. Unique to BetMGM is its multiple new-user signup bonuses.
Players can choose a more aggressive $1,000 bet insurance option. However, BetMGM frequently runs 100-1 odds promos for new players that require a $1 wager on an easily attainable outcome (two teams combine to make one three-pointer, score one touchdown, hit one homer, etc.) to win $100. The second offer is friendlier to those who don't want to make large initial deposits.
The only downside of BetMGM is that, frankly, it's not quite as fun as some of the rival apps. Though it offers daily odds boosts, it lacks the aforementioned creative specials that are routinely offered by DraftKings and FanDuel.
When Did Tennessee Sports Betting Launch?
The Tennessee General assembly approved the Tennessee Sports Gaming Act in the spring of 2019, and sports betting officially launched in September 2020. When Tennessee sports betting launched, it became the 19th state to legally approve sports betting.
For nearly 18 months, the Tennessee Education Lottery Corporation, which oversees the state's betting operations, was carefully crafting gambling rules. Once those rules were finalized, the first Tennessee sports betting apps were officially approved for operation when sports betting went live, providing Tennessee gamblers with plenty of choice in terms of both apps and offers. Some of the major sportsbooks that went live at launch included DraftKings Sportsbook, FanDuel Sportsbook and BetMGM.
Since then, several other apps have joined the big guns in offering sports betting in Tennessee. Bettors can choose from a variety of apps which all offering a wide range of online gambling offers.
Tennessee is unique in one particular way: unlike other states where sports betting is already legal, Tennessee does not offer retail sports betting. This means its entire platform is predicated upon online and mobile betting, making it the only state to currently live that does not offer physical sportsbooks. As a result, Tennessee sports betting is exclusively on offer through desktop, laptop, and mobile devices.
Tennessee became the first southern state to flip the switch for online sports betting, paving the way for future rollouts in other states in the region.
Tennessee Online Sports Betting History
The road to Tennessee online sports betting didn't feature many twists and turns, but it was a long one nonetheless.
After the U.S. Supreme Court struck down PASPA in 2018, each individual state was given the ability to determine the legality of sports wagering. Initially, the thought was that Tennessee, like other southern states, would be slow to legalize it. However, realizing the potential yearly tax windfall from regulated sports betting, proponents went to work on making it a reality far sooner than expected.
Early estimates pinned the potential tax revenue at approximately $50 million, nearly 80% of which will be allocated to the state's education fund. A far lesser amount will go to infrastructure and road projects, as well as addiction services and programs.
In November 2018, House Bill 0001 (Tennessee Sports Gaming Act), which was sponsored by both Republicans and Democrats, was formally filed for introduction to lawmakers. Despite receiving some pushback and undergoing several tweaks along the way, the bill was approved by both the House and Senate, officially passing on June 4, 2019.
It was returned to Tennessee's State Assembly by Governor Bill Lee, who had been publicly opposed to gambling expansion, without signature. However, Lee, facing veto complications, ultimately deferred to the majority of his legislature, letting it pass into law.
Shortly after the bill passed, Lee issued a statement in which he expressed general concern about gambling, but noted he was pleased with the General Assembly's removal of brick and mortar establishments from the bill. Lee went on to call casinos "the most harmful form of gambling" and promised to veto any future attempts to expand gaming in the state, which includes the building of brick and mortar establishments.
On July 1, 2019, online sports betting officially became legal in Tennessee.
Still, well over a year would pass before the state was due to accept its first legal sports wager. The Tennessee Education Lottery Corporation, the entity in charge of regulating the state's sports betting operation, spent the time adopting official rules. While other states such as Indiana completed drafting rules and regulations in under a handful of months, the process proved to be much more deliberate in Tennessee. In fact, over 16 months passed leading to the anticipated November 1 launch date.
In September 2020, the state-approved DraftKings, FanDuel, BetMGM and Tennessee Action 24/7 for full operation. In October, three additional operators were approved to go live, but those unknowns won't be up and running at the start.
What is Tennessee's Sports Wagering Advisory Council?
The Sports Wagering Advisory Council (SWAC) is responsible for regulating online sports betting and wagering in the state of Tennessee. The SWAC handles and oversees the registration and licensing for online sports betting operators and vendors in Tennessee. The SWAC also is in charge of monitoring and enforcing compliance throughout the Tennessee sports betting ecosystem.
Best Tennessee Sports Betting Bonuses
Gamblers in Tennessee can take advantage of some fantastic bonuses to get you started. From no-deposit bonuses to some other great sign-up offers, take a look below at some of the best current live Tennessee sports betting bonueses:
| Online Sportsbook | New User Sign Up Bonus |
| --- | --- |
| Caesars Sportsbook | Up to $1,250 on Caesars |
| DraftKings Sportsbook | $1,050 deposit bonus |
| FanDuel Sportsbook | $1,000 No-Sweat First Bet |
| BetMGM | $1,000 bonus first bet |
Tennessee Online Sports Betting Info
Tennessee online sports betting figures to be an experience like no other.
Indeed, unlike several other states which already offer online sports wagering, Tennessee will do so without brick and mortar counterparts. In other states, online sportsbook operators have partnered with in-state retail casinos to offer sports betting.
In Tennessee, however, such partnerships aren't only unnecessary, they are also impossible. That's because Tennessee does not permit on-site retail betting at casinos or sportsbooks. Instead, bets can only be placed online or through a mobile device.
Will this change in the near future? It's unlikely.
Based on what Governor Bill Lee has previously stated about the "harmful" nature of casinos, further expansion of TN gambling seems unlikely. Certainly, other states have quickly learned that online sports betting is far more popular, and, in turn, lucrative than in-person betting. So Tennessee lawmakers got this part of the equation correct.
Also of note, there exists a strong likelihood that bettors will have a plethora of online sportsbook options from which to choose. While less than a handful of options are available at the onset of operations, there is no limit on the number of operator licenses that can be distributed. Therefore, some other top players in the space such as BetRivers and William Hill figure to eventually enter the TN market.
Still, there is one troubling element written into the initial parameters and that is the 10% hold. Typically, sportsbooks take a 5-7% hold. This is problematic in Tennessee because a higher hold is passed onto bettors. For instance, a standard football game point spread bet is priced at -110, which requires a $110 wager to win $100. This higher hold may require -120 to -125 prices, which means that bettors would need to risk $125 to win $100. Over time, these elevated prices add up.
The Tennessee online sports betting markets figures to thrive given the diverse set of options and strong promo offers. However, this is one caveat that could prevent it from realizing its full potential, as some bettors may stay with offshore books.
Top Tennessee Sports Teams
Tennessee sports betting law allows for wagering on all of the state's professional and major college football and basketball programs. Moreover, it is likely that the top TN online sportsbook will frequently center promos and betting specials around these teams.
Tennessee Titans
In September 2020, BetMGM entered into an official sports betting partnership with the Tennessee Titans, marking the first deal of its kind in the state. Expect the BetMGM brand to be visible across Titans digital media products and as part of the in-stadium experience.  The Titans figure to be a heavily bet team in the Tennessee market.
Nashville Predators
Given the Titans' online sports betting partnership with BetMGM, and the similar deals between NHL clubs and online sportsbook operators, it's expected that the Predators will follow suit with such a pact in the near future.
Betting on Tennessee College Teams
Along with professional sports, TN bettors can place pre-game wagers on Division 1 basketball and football, including in-state schools. However, they are prohibited from in-game live wagering and prop wagering on such schools, including:
Basketball
Austin Peay
Belmont
Chattanooga
East Tennessee State
Lipscomb
Memphis
Middle Tennessee
University of Tennessee
Tennessee Tech
UT Martin
Vanderbilt
Football
East Tennessee State
Memphis
Middle Tennessee
Tennessee
Vanderbilt
Also of note, wagering on high school and youth sports is prohibited.
Tennessee Neighboring States With Legal Betting
Bringing even more excitement to bettors in the Southeast, Kentucky online sportsbooks are set for a September 2023 launch to the delight of many awaiting fans. The official launch will unveil a host of profitable new sportsbook bonus codes for awaiting bettors to gain an initial boost. The following sign-up promos will be available to new Kentucky bettors when the Bluegrass State launches legal online sportsbooks:
How to Bet Sports Online in Tennessee
As is the federal standard, a person must be at least 21 years old to place a legal wager and be physically located within Tennessee state limits (or in another state where online sports betting is legal) to place an online wager.
To get started, download and register for DraftKings Sportsbook, FanDuel Sports, and BetMGM. After completing the registration process, continue by making an initial deposit.
Tennessee Sports Betting Deposit Methods
During the early days of U.S. legal online sports betting, the accounting aspect was often delayed and could be choppy. However, the process has become much easier and efficient over the last year. There are several quick and convenient ways to fund a sportsbook account in Tennessee. Among the options include:
Online banking (typically the preferred method)
Credit or debit card
PayPal
Prepaid cards
Pay with cash at designated stores
Cash at cage
Wire transfers
In our experience, most direct online banking options and PayPal tend to be hassle-free, quick, and seamless.
Tennessee Sports Betting FAQ
Can I legally bet on sports in Tennessee?
Yes, you can legally bet on sports in Tennessee after going live in September 2020.
Where can I legally bet on sports in Tennessee?
Unlike other states with legal sports betting, Tennessee does not offer casino or retail sports wagering. However, bets can be placed from a computer or mobile betting application from anywhere within state lines. Of course, this includes bars, restaurants, and residences.
What sports can I bet on in Tennessee?
The NFL is the most popular sport to wager on in the United States and is available in Tennessee. Other prominent leagues include the NBA, NHL, and MLB, meaning that TN bettors can back teams such as the Tennessee Titans and Nashville Predators. Meanwhile, betting on collegiate sports is also permitted, so bettors can wager on teams like the Tennessee Volunteers, Memphis Tigers, and others. However, they cannot place live wagers or prop bets on in-state schools.
When does sports betting go live in Tennessee?
Sports betting became legal on July 1, 2019 and started accepting wagers in September 2020.
What types of bets are permitted?
All standard bets are available, including straight wagers, point spread bets, totals bets, live in-game, player props, game props, teasers, and parlays.
Do I have to be in Tennessee to bet?
Yes, at least if you are using a Tennessee online sportsbook app. You can also legally wager on sports in other states that already permit it. In some cases, like with DraftKings Sportsbook, a single app can be used in multiple states. Each app and state, however, carry different specifications.
Latest Tennessee Sports Betting News
Be sure to check back here often for all of the latest Tennessee sports betting updates, including information on the best promos, bonuses, and special offers.
We do not target any individuals under the age of 21. We support responsible gambling. If you feel like you're losing control over your gambling experience, call 1-800-GAMBLER (NJ, PA, WV), 1-800-9-WITH-IT (IN), 1-800-BETS-OFF (IA), 1-888- 532-3500(Virginia) 1-800-522-4700 (NV, TN), 1-800-522-4700 (CO, TN), 1-855-2CALLGA (IL), 1-800-270-7117 (MI).
About Saturday Down South | Ethics and Editorial Standards | Privacy Policy | Terms and Conditions | Do Not Sell My Personal Information