Texas Sports Betting: Sportsbook Apps, Online Launch Details
Texas sports betting is closer than ever before to launch and bettors in the Lone Star State are gearing up for all the action. A host of major sportsbook apps will soon be live in Texas, and the excitement will only be matched by that of the Red River Rivalry week.
While lawmakers in Texas hash out all the rules and regulations of a potential sports betting launch, prospective bettors can begin to scope out all the best online sportsbook promos and bonuses. It won't be long before legal Texas sports betting is a reality, so get ready to celebrate with Saturday Down South.
When Will Texas Online Sports Betting Launch?
All eyes are on the 2023 Texas legislative session. It begins on January 10, 2023, and will conclude on May 29, 2023.
Former Texas Governor Rick Perry has become a lead voice on behalf of the Texas Sports Betting Alliance aiming to push regulation and legalization of sports betting in the state. Other legislators are on board as well.
Latest Texas Sports Betting Updates
You'll have to wait to wager on whether or not Arch Manning's recent commitment to Texas means the once-great program is "back." Unfortunately, you'll have to do the same if you hold deep in your heart that Texas A&M is going to knock off Alabama for a second time in three years.
But why? The U.S. Supreme Court suspended the law barring states from legalizing sports betting in mid-2018, after all. Since then, a multitude of states have crossed the line and legalized the practice, with many more scheduled for legalization in the near future.
While some decided to immediately legalize Sports betting, some didn't. Texas is among the toughest states to pass a bill that legalizes sports betting due to a constitutional provision, which would require a referendum to amend the constitution. Bills have been raised, such as HB 1275 and HB 2070 in 2019 and 2021, respectively.
Because both of these aforementioned attempts failed to pass, Texas Sports Betting will not be legal until at least 2023.
To the delight of many sports fans in Texas, there were movements towards legalization in the early onset of 2023. The Texas Sports Betting Alliance announced that Sen. Lois Kolkhorst (R-18) introduced SB 715 and SJR 39. At the same time, Rep. Jeff Leach (R-67) introduced HB 1942 and HJR 102, all the bills aiming to legalize sports betting within the state of Texas.
A crafty approach, the bills would move to legalize Texas online sports betting through professional sports franchises in the state. If Texas lawmakers can approve the proposition, an amendment to the Texas constitution will be voted on during the November 2023 general election ballot for state voters.
Timeline Of Sports Betting In Texas
February 2019: Representative Eddie Lucio III details proposed sports betting regulations via HB 1275.
February 2019: Lucio introduces House Joint Resolution 61, which would enable a referendum to amend the state constitution
January 2021: The Texas state legislature assembles to discuss and review HB 1275.
February 2021: The Sports Betting Alliance, comprised of Texas' professional sports teams, betting platforms, and fans, mobilizes to legalize and regulate sports betting.
April 2021: Las Vegas Sands launches a multimillion-dollar ad campaign to push Texas to add casinos.
May 31, 2021: The 2021 legislative session came to a close with no resolution to legalize sports betting in Texas.
July 1, 2021: Despite the efforts of gaming companies, sports franchises, and bipartisan support, Texas lawmakers won't reconvene the sports betting debate until 2023.
March 2, 2022: Lt. Gov. Dan Patrick, who opposes sports betting legalization, won the Republican primary in a landslide and stands as the favorite for re-election this fall.
April 21, 2022: Texas governor candidate Beto O'Rourke (Democrat) voiced his support for legal sports betting and casino gambling, but faces stiff opposition from Republican incumbent Greg Abbott.
May 9, 2022: The Houston Astros announce they are entering a sports betting partnership with BetMGM, despite the practice still being illegal in Texas.
May 25, 2022: The Texas Racing Commission threatens to shut down all horse racing and pari-mutuel betting by July 1, 2022. If the federally-run Horseracing Integrity and Safety Authority (HISA) asserts control, there will be no pari-mutuel or simulcast wagering in Texas.
June 13, 2022: In a memo, Amy Cook, the executive director of the Texas Racing Commission, reasserts that the import and export of pari-mutuel simulcast signals will not be conducted at Texas racetracks should the Horseracing Integrity and Safety Authority (HISA) take control over regulatory supervision. The decision is certain to deliver a significant economic blow to the industry.
November 17, 2022: Senate resolution pre-filed for the 2023 session to create Texas Gaming Commission. Also included a motion to authorize gaming including sports betting.
December 6, 2022: Mark Cuban (Dallas Mavericks team owner) publicly states his interest in partnering with a state casino if Texas legalizes sports betting.
January 18, 2023: Jerry Jones (Dallas Cowboys team owner) publicly states his support of legalized Texas sports betting.
January 31, 2023: Brant Iden (Fanatics VP gov. affairs) stated he is optimistic that Texas online sports betting could be legalized during the upcoming legislative session.
February 7, 2023: New legislation proposed to legalize Texas online sports betting (no retail betting). If approved, the bill will be voted on in November 2023 general election.
Texas Sports Betting History
PASPA (Professional and Amateur Sports Protection Act) was signed into law by President Bush in 1992. The legislation, also known as the Bradley Act, prevented states from allowing Sports Betting at the federal level.
That bill lasted for over 25 years until PASPA was struck down in 2018, declared unconstitutional as a byproduct of the Murphy v NCAA case. The state of New Jersey was the main benefactor of the ruling but was still second to legalize sports betting behind Delaware. States such as Mississippi, West Virginia, New Mexico, Pennsylvania, and Rhode Island soon followed.
The total number of states that have legalized sports betting in either an online setting, retail setting, or both, has ballooned to over 30 different locations throughout the country.
Legalization Of Texas Sports Betting
If you haven't already figured it out, the best way to describe the situation surrounding legal sports betting in Texas is, 'it's complicated.' But that's not good enough of an answer. Let's delve in.
Texas is a mostly conservative state, and therefore maintains the long-lasting stance that gambling should be illegal. As ideology changes across the country, so do the opinions of Texans across the state – as well as some representatives.
Bills such as HB 1275 and HB 2070, among others, failed because of a Texas constitutional provision, one that would require a referendum to the constitution itself to pass any proposed bill on gambling – sports or otherwise. For any bill to pass, a 2/3 house majority would need to be in favor. The bill would also have to receive approval from Texas voters on a ballot.
Texas HB 1275 Proposed
HB 1275, championed by representative Eddie Lucio III, proposed the following stipulations:
Regulation from the Texas Commission of Licensing and regulation
Ability for Texans to bet on both college and professional sports, another hot topic among states passing similar legislation.
A max of 5 betting licenses can be sold to casinos
A 6.25% tax rate imposed to any wager placed by an individual.
If passed, Sports Betting would be legal on Jan. 1, 2020
This bill was considered to be the closest to pass but was eventually levied against by Lieutenant Governor Dan Patrick and fellow republican lawmakers.
While Texas is a state that is considered to be slowly turning blue, and therefore more open to gambling practices each passing election cycle, the majority of those in office are still conservative based – and therefore against the practice of betting on sports, or anything for that matter. Governor Greg Abbott and others are warming up to the idea, but the context as to why past ones failed can be explained by that reality.
Failure to legitimize this bill in 2019 and later 2021 postpones the possibility until at least 2023 because the Texas Legislature only convenes on odd-numbered years. These things take time, and if supporters do not have a plan in place that can pass the above stipulations, Texans may have to wait even longer.
Texas HB 2070 Proposed
HB 2070 was a bipartisan bill backed by 11 sponsors, 6 republicans, and 5 democrats. Eddie Lucio III from HB 1270 was once again a main proponent of the bill. The 5 primary sponsors of the bill included Lucio, alongside Dan Huberty, Eddie Rodriguez, Jeff Leach, and Lyle Larson.
The bill was filed on Feb 23, 2021, read on March 15, and considered on April 14, 2021. It proposed the following:
Introduction of "a strict regulatory model for sports wagering."
That the above will deter illegal, unsafe Sports Betting while generating revenue to the state.
States, "Any sports wagering enforcement and regulatory structure must begin from the bedrock premise that participation in a lawful and licensed sports-wagering industry is a privilege and not a right."
Deferring to the Texas Department of Licensing and Regulation
Breakdown Of Texas Sports Betting
But if at first, you fail, try, try again, right? It is widely considered that traction is being gained in legalizing sports betting in the state. The Dallas Stars, Dallas Mavericks, Houston Rockets, Texas Rangers, and many other professional franchises have all supported moving forward with a new bill.
But perhaps the most important proponent is the owner of the most valuable sports franchise in the world.
During a 2022 training camp interview with the Hang Zone on The Ticket Sportsradio 1310 AM/96.7 FM, Cowboys owner Jerry Jones was asked point blank if he believed sports betting in Texas would one day be a common occurrence in the state of Texas.
"Gaming, as it pertains to our game, is here. It's frankly been here. But you're talking about a different form of it, a more recognized form of it, a more sanctioned form of it. Yes, I do. Without in any way not being sensitive to the great people that want to keep everything in the right way, but the handwriting is on the wall. Gaming has been here for a long time."
Jones, as well as most professional teams within the state of Texas, back the Sports Betting Alliance. This alliance, via its official website, argues that legalizing Sports betting and regulating the practice will raise money through taxes for Covid-19 relief efforts, protect Texans from illegal Sports Betting, and promote the individual freedoms of the people of Texas.
Pros Of Texas Sports Betting Legalization
There are many reasons the attitude change towards sports betting is reaching a wider audience. For one, the regulation provides a safer and more enjoyable experience for bettors who resort to using illegal or offshore betting sites. Scams and plain ignorance have lost people across the country, Texans included, millions.
And it's being done a lot, too. Research shows more than 1 million Texans placed $5 billion in illegal sports bets in 2021, with real numbers probably being even higher than that.
On top of that regulation, that money can be going toward the right foundations or social programs to help people in need. The Sports Betting Alliance specifically mentions covid-19 relief, and the creation of new jobs to help unemployed Texans as even more pros to legalizing the practice.
Now that we've established some of the undeniable positive impacts of legalized Texas online sports betting, let's dive into some of the major betting entities that can be expected when the state launches online sportsbooks.
Expected Texas Sports Betting Apps
With Texas A&M already having joined the ranks of the SEC, and the University of Texas already slated to join the conference as well, it's safe to say that college football in the state of Texas is getting cranked up a notch (if you can even believe that's possible). This, of course, in addition to the passionate fanbases following both the Dallas Cowboys and Houston Texans, so it's safe to say football fans in Texas will be in a sports bettors paradise when the state officially launches.
Based on what's been seen so far in states where legal sports betting has been launched, it's fully expected that Texas should receive a myriad of major sportsbooks for prospective bettors to select their preference.
DraftKings Texas Sportsbook

DRAFTKINGS SPORTSBOOK APP
States: MI, NY, NJ, PA, CT, AZ, CO, IL, IN, IA, MD, NH, TN, VA, WV
SIGN-UP BONUS
GET $200
BET $5
With a firm grip on the daily fantasy industry, DraftKings has now successfully ventured into the world of legal sports betting. The result is the highly-regarded DraftKings Sportsbook, a top-notch legal sports betting operator that is now available in a host of states throughout the country. The DraftKings mobile sportsbook app can be downloaded on both iOS and Android devices, and the sportsbook can also be accessed via traditional web browsers.
When DraftKings Texas is officially launched, bettors can expect some of the most lucrative sign-up promos in the industry. The trademark DraftKings Sportsbook welcome offer will dish out $1,050 in sportsbook bonuses ($1,000 deposit bonus + $50 bonus bet) to new users, helping to get them started with legal sports betting.
FanDuel Texas Sportsbook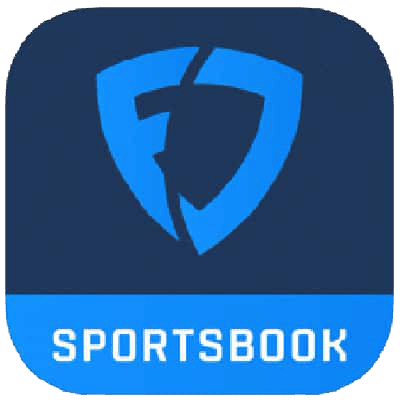 FanDuel Sportsbook
States: OH, MD, MA, LA, KS, NY, NJ, PA, IN, IA, WV, MI, VA, CT
21+ and present in a state with legal sports gaming. Gambling problem? Call 1-800-Gambler.
BET $5, GET $200
IN BONUS BETS
FanDuel also gained notoriety amongst hard-core sports fans and casuals alike through successes in daily fantasy gaming. The subsequent move into the legal sports betting industry created FanDuel Sportsbook, and the product has certainly not disappointed. Expect FanDuel Texas to be a popular option for new bettors when the Lone Star State finally launches online betting.
One of the major reasons FanDuel has garnered such an impressive following is the whopping $1,000 No-Sweat First Bet offered to new users. When activated, this sign-up promo guarantees up to $1,000 in assurances (via FanDuel Sportsbook bonus bets) for first-time bettors on FanDuel.
Caesars Texas Sportsbook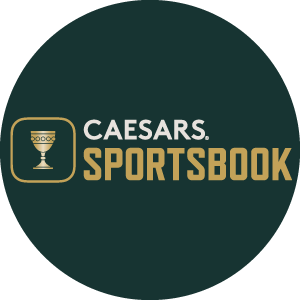 CAESARS SPORTSBOOK
+1K REWARD & 1K TIER CREDITS
SIGN-UP BONUS
$1,000
FIRST BET OFFER
Another ultra-popular betting entity likely to emerge when Texas online sports betting is launched, Caesars Sportsbook has been quick to establish a rapport with fans throughout the country. With an extremely user-friendly mobile sportsbook app, Caesars is likely to be a regular selection for new bettors in Texas on a multitude of devices.
When signing up for an account at Caesars Sportsbook, make sure to take advantage of a generous promo including up to $1,250 on Caesars. Initial bonus bets aren't the only thing new users will receive, the standard Caesars welcome offer also unlocks 1,000 Rewards credits + 1,000 Tier credits.
Barstool Texas Sportsbook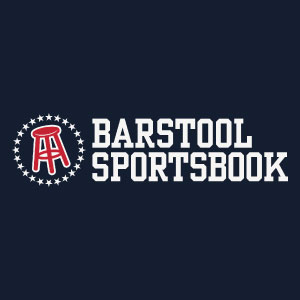 Barstool Sportsbook
States: OH, MD, LA, CO, IL, IN, MI, NJ, PA, VA, TN, AZ, IA, WV
SIGN-UP BONUS
$1,000
NEW PLAYER BONUS
The pirate ship is making its way across the continental United States, with more and more states launching legal sports betting, Barstool Sportsbook gains additional territories. With a truly unique following, Barstool, in conjunction with Penn National Gaming, launched the Barstool Sportsbook mobile app, allowing stoolies to place wagers from the convenience of their mobile devices.
There's no reason to think Barstool Texas Sportsbook won't be one of the first to market when the state launches online betting, and new users will have access to impressive sign-up promos. So far, in states that have launched legal betting, Barstool has offered a $1,000 new player bonus when creating a new account.
BetMGM Texas Sportsbook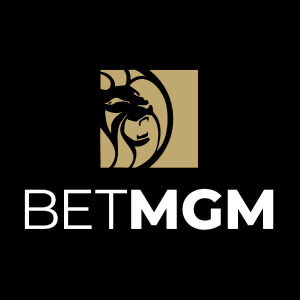 BetMGM Sportsbook App
States: OH, MA, MD, LA, CO, IN, IA, MI, NJ, PA, TN, WV, VA, AZ
21+ and present in Participating states. Gambling problem? Call 1-800-GAMBLER.
$1,500 FIRST BET OFFER
One of the true veterans of the gambling industry, MGM has been on the scene in the Las Vegas Strip since the 1970s, and the product has continued to evolve. Initially entering the traditional gambling and casino world, a later move into legalized sports betting spawned the BetMGM Sportsbook, which is now a very reliable option in a number of locations across the United States.
Backed by one of the biggest names in the betting industry, new users can take advantage of select promos like a $1,000 first-bet offer at sign-up. The welcome offer should be a huge boost for new bettors, ensuring they will have up to $1,000 in bonus bets refunded to their account if their first real-money wager is to lose.
Texas Teams To Bet On
Recent bills proposed championed the ability to bet on both professional and collegiate sports when Sports Betting does eventually become legal in Texas. Below are some teams you can place bets on likely in the near future:
Top Texas Professional Teams
Aside from California, Texas has the most professional sports teams of any U.S. State.
They're successful ones, too. The Houston Astros, Dallas Mavericks, San Antonio Spurs, and Houston Dynamo have all won championships in the past 15 years.
There's plenty of potential in other young teams from Texas. Placing a bet on Luka Doncic in some fashion won't seem like a bad call in a few years.
Let's take a look at all of Texas' major professional sports franchises:
Dallas Cowboys
Dallas Mavericks
Dallas Stars
Texas Rangers
San Antonio Spurs
Houston Rockets
Houston Astros
Houston Texans
FC Dallas
Houston Dynamo
Austin FC
Top Texas Collegiate Teams
The state of Texas is second to none where the potential of collegiate sports is concerned.
With Texas' move to the SEC on the horizon and the recent addition of Arch Manning, opening the floodgates to the No. 2 nationally ranked class, Texas is inching closer and closer to relevance once again. It seemed that the Longhorns that once won the National Championship would never again return.
But there is a legitimate contender within the state. Texas A&M is slowly growing under head coach Jimbo Fisher and will no doubt be a power for years to come in the ever-changing college football landscape.
Can't wait to be on Texas A&M v Texas' SEC duel every season in 2025 and on? Neither can we.
Here are some more collegiate programs you can hope to bet on very soon.
Texas Longhorns
Texas A&M Aggies
Baylor Bears
Texas Tech Red Raiders
TCU Horned Frogs
Houston Cougars
Potential Tax Revenue
If something similar to HB 1275 is to be passed, the sports betting industry would be a major economic driver for the state.
New York, a state with a population of 20.2 million people in 2020, hauled in $274 million dollars in tax revenue alone at a 7.3% tax rate. It's assumed New York sees more than $1 billion flow per month through sportsbooks annually. Texas, with a population that is slightly less than a third larger, can expect those numbers and more – perhaps around $40 billion per year.
If we are to assume the future bill that eventually passes is around what was proposed in 2019, a 6.25% tax rate, it can be assumed that the Texas government could haul in over $3 billion in tax revenue.
Daily Fantasy Options
Sports Betting is illegal in some parts of the country because it is classified as a game of chance rather than a game of skill. There is one grey area within Texas law that allows for Daily Fantasy Sports, which IS classified as a game of skill, to be both legal and widely accepted in the Lone Star State.
Daily Fantasy Sports (DFS) are a subset of fantasy sports games. Players compete against others, usually with a designated salary cap, that are accelerated from a season-long event to a single day or even a single week, depending on the medium (sport) it is based on. As of 2022, DFS is available in 43 states – All but Hawaii, Louisiana, Arizona, Nevada, Montana, Idaho, and Washington.
DFS is dominated by Fanduel and DraftKings. There are many ways to play, but the most popular involves a salary cap, as mentioned above, that forces players to strategize who they choose to pick for their fantasy teams, which face other opponents head-to-head.
This is seen by some lawmakers, as not much different from gambling, which is why it is still outlawed in some states. The majority truly see it as a game of skill, as certain matchups per week favor those who do their research. Each player is designated a price by the fantasy provider (FanDuel, Draft kings, etc) with elite players "costing" higher prices.
How To Bet On Sports In Texas
Betting on sports can be daunting at first. Here's a guide on how to get started once the practice is made legal and officially launched in the great state of Texas.
1. Select Your Sportsbook
There are many potential sportsbooks to choose from once Sports Betting is legalized in Texas. Below are a few popular online options that could go live in Texas once a bill is passed:
2. Register For A Sports Betting Account
If you are in a legal state to do so, follow the links above or from any of your selected sportsbooks and register. Expect to give personal information, including but not limited to: address, phone number, and a photocopy of your ID.
3. Place Your Bets!
It's important to make sure you are educated on how to place bets responsibly, the minimum bet requirements for sports books, and how to properly choose your correct lines.
Many sites offer first-time promotions, such as 'No-sweat' bets: essentially betting without the risk to allow players a feel for how the system operates. It also keeps the daunting nature of sports betting from deterring new players.
Below, you can find some of the most popular types of bets that most, if not all, sportsbooks offer. Familiarizing yourself with this and the ways each type of bet is played will best set you up for success in your wagers.
Types Of Bets
Bettors in Texas, once legalized, will be able to wager in a number of specific ways, including:
Moneyline: selecting which team will win the game at odds established by a sportsbook.
Point spread: a bet based on the scoring gap between the teams.
Over/under: once a total has been established, this bet allows for bettors to decide if the actual total will be higher or lower
Teasers: a multi-game bet that allows bettors to tease the points line to increase  the chances of the outcome hitting
Parlays: a bet that involves multiple legs across a number of games, all of which must hit for the bet to win.
Props: these bets can be team-based, game-based, or player-based, including counting-stat bets for players, races to a scoring total for a team, and quarter/half outcomes
Futures: these are bets that allow bettors to select the eventual winner of an award, division, conference, or league
In-game betting: these are bets that are only available once the game begins, related to events to come in the game
FAQ Texas Sports Betting

Is sports betting legal in Texas?
No, sports betting is not currently legal in the state of Texas: there is hope that Texas can launch its online betting operation by the end of 2023.
When will sports betting be legal, if at all?
Sports betting will not be legal in Texas until at least 2023 when a new bill can be proposed: it's worth noting that while the movement to legalize sports betting has gained public and private support, recent bills have failed.
What is the legal betting age if and when Sports betting is legalized in Texas?
At least 21 years old: all prospective users must be at least 21 years old to bet on sports under United States federal law.
Are Daily Fantasy Games (DFS) legal in the state of Texas?
There is no bill criminalizing Daily Fantasy Sites such as Fanduel and DraftKings: both sites listed above, as well as many others, do accept players in the state of Texas.
Is there an age requirement to play DFS?
At least 18 years old: all prospective users must be 18 years or older to play DFS in Texas.
Who are the proponents of Sports Betting in Texas?
The Dallas Cowboys, Dallas Mavericks, Texas Rangers, Houston Rockets, Houston Astros, and many other professional team support legalized, regulated Sports Betting within the state of Texas: Texas governor nominee Beto O Rourke has also stated he plans to support regulated Sports Betting.
We do not target any individuals under the age of 21. We support responsible gambling. If you feel like you're losing control over your gambling experience, call 1-800-GAMBLER (NJ, PA, WV), 1-800-9-WITH-IT (IN), 1-800-BETS-OFF (IA), 1-888- 532-3500(Virginia) 1-800-522-4700 (NV, TN), 1-800-522-4700 (CO, TN), 1-855-2CALLGA (IL), 1-800-270-7117 (MI).
About Saturday Down South | Ethics and Editorial Standards | Privacy Policy | Terms and Conditions | Do Not Sell My Personal Information