Advertiser Disclosure
This article/post contains references to products or services from one or more of our advertisers or partners. We may receive compensation when you click on links to those products or services.
Missouri Sports Betting: Sportsbook Apps, Launch Details
It has become one of the safest bets in all of professional sports to back Patrick Mahomes and the Chiefs on Sundays in Kansas City. The superstar quarterback is truly a generational player and has helped his franchise enter a golden age competing for championships year after year.
Now in 2023, fans in the great state of Missouri will likely be able to enjoy Mahomes-mania like never before, with the impending arrival of Missouri sports betting. Legal sportsbooks will bring a new profitable angle to gamedays as Missouri will soon be home to some of the biggest sports betting names in the industry.
When Does Missouri Sports Betting Launch?
Missouri sports betting will soon be made a reality, and fans all throughout the state will have the chance to profit from all their favorite teams. Gone will be the days of jumping in the car and driving across state borders to place legal sports wagers. Bettors in the Show-Me State will soon have the luxury of online sportsbooks on all their mobile devices.
Sports betting has not yet been legalized in Missouri, after multiple failed attempts in the latter stages of 2022. In fact, Missouri legislators have been pushing for legal sports betting since 2018, and the hope is that 2023 will finally see the breakthrough.
While a potential launch date has not yet been revealed, the efforts to legalize the operation have gotten off to a fast start in 2023. Two new bills were already filed by lawmakers in Missouri to kick off the 2023 state legislature session. Just like in 2022, there will likely be multiple continued efforts in 2023 as legalization has become a popular point of emphasis.
To this point, all of Missouri's neighboring states except Kentucky and Oklahoma have already legalized sports betting, and some have launched with great success. This should add even more haste to the efforts in Missouri, and prospective bettors will certainly be hoping for a speedy 2023 arrival.
Missouri Sports Betting Legal Launch Timeline
The push for sports betting in Missouri has been quite the adventure, with lawmakers still working to get legalization over the line. With a fast start to the 2023 efforts, there is real hope that legalization and launch could happen this year.
Here's how the timeline looks regarding the MO sports betting scene:
January 2018: The effort to legalize sports betting in Missouri begins when Rep. Bart Korman introduces HB 2320 at the 99th Missouri General Assembly.
February 2018: Sen. Danny Hoskins and Rep. Dean Plocher introduce SB 1013 and HB 2535. Both bills would authorize sports betting online and on Missouri's riverboats while adhering to NBA and MLB requests to control league data.
April 2018: Movement stalls out during the Missouri House Budget Committee's public hearing, and with legislation unlikely to pass before the May 18th deadline, the hopes for Missouri sports betting in 2018 are eliminated.
November 2018: Rep. Cody Smith pre-files HB 119, offering royalty fees to professional sports leagues and the NCAA for wagers involving their teams/players.
January 2019: The new year of legislation features SB 44, HB 119, and Sen. Lincoln Hough's newly introduced SB 222.
February 2019: HB 859 is later introduced as the House version of SB 222, receiving a second reading in very short order.
October 2019: After a few months of little to no movements, a hearing is held by the Special Interim Committee on Gaming in the Missouri House of Reps. The subjects of the hearing are sports betting, daily fantasy sports, and video lottery terminals.
December 2019: SB 567 and SB 754 are pre-filed by Sen. Danny Hoskins and Sen. Tony Luetkemeyer, the bills would allow for remote registration.
January 2020: Rep. Dan Shaul files HB 2088 which quickly clears the state's House Special Committee on Government Oversight.
February 2020: Rep. Cody Smith (who sponsored HB 119) introduces JB 2284 in a re-tooled effort with an alteration made to the aforementioned royalty fees.
March 2020: The COVID-19 pandemic affects areas all over the world and puts a lockdown on much of the nation. This effectively halts any movement on the Missouri sports betting front.
December 2020: SB 18, SB 217, and SB 256 are all pre-filed for the 2021 session. All three bills would legalize Missouri sports betting on both online and retail fronts, with each of the platforms tied to brick-and-mortar locations regulated by the Missouri Gaming Commission.
February 2021: Missouri lawmakers meet to review the pre-filed sports betting bills from the closing 2020 session.
April 2021: The prospective legislation does not receive the necessary votes to pass, killing off any chances of a 2021 sports betting legalization.
December 2021: Rep. Christo Fanelli submits HB 1666 to legalize sports betting, calling for a 6.75% tax rate and no league data mandate. HB 2080 is also introduced by Rep. Dan Shaul allowing for Missouri online wagering with no requirement for in-person registration.
January 2022: Six Missouri professional sports teams/casino operators back a proposal for mobile betting tethered to existing Missouri retail locations.
February 2022: HB 2502 and HB 2556 are at the forefront of discussions for the new year of legislation.
March 2022: The circulating bills (HB 2502 and HB 2556) are consolidated into one bill known as HB 2502.
April 2022: HB 2502 ultimately fails to reach legalization with hopes for Missouri sports betting once again tabled until the new year.
January 2023: The Missouri House gives the first reading to Rep. Dan Houx's Missouri sports betting bill, HB 556. Another sports betting bill, HB 581, was also filed.
January 2023: Multiple Missouri publications have labeled sports betting as one of the key legislative issues to watch heading into 2023. Just like in 2022, there will be multiple bills arranged to be introduced during the session, which will likely lead to a number of lively debates.
March 2023: HB 556, HB 581, and SB 30 are all backed by numerous professional sports teams and casino operators/sportsbooks. The early reports are bullish that Missouri could give the green light to sports betting during the 2023 legislative year.
There is still much work to be done before Missouri can legalize sports betting, but there is real hope that 2023 could see the industry go live. Once the state has officially made the sports betting industry legal, the next step of the process will likely see a state commission appointed to handle the regulations of launch.
Ranking Expected Missouri Mobile Sports Betting Apps
With so many successful and popular Missouri sports teams at both the professional and collegiate levels, there is no shortage of gameday action in the Show-Me State.
The Kansas City Chiefs, Kansas City Royals, St. Louis Cardinals, St. Louis Blues, and the University of Missouri all boast passionate fanbases that have patiently waited for the chance to place legal wagers on their teams. Prospective bettors will always have a hometown team to back, no matter the season, and neighboring states provide even more rooting interest for sports fans in Missouri.
As has been the case in a number of states throughout the country where legal sports betting has already been launched, Missouri bettors should have a host of sportsbooks to select from when all the action finally gets underway.
Note: The sportsbook promos listed on this page are available in states where online sports betting has been launched.
DraftKings Sportsbook Missouri

DRAFTKINGS SPORTSBOOK APP
States: MI, NY, NJ, PA, CT, AZ, CO, IL, IN, IA, MD, NH, TN, VA, WV
SIGN-UP BONUS
GET $150
BONUS BETS + NO SWEAT SGP TOKENS
One of the most popular names in the industry, DraftKings Sportsbook is well-known among sports fans for both its betting and fantasy sports prowess. The DraftKings Sportsbook mobile app is extremely easy-to-use and is available on both iOS and Android platforms. DK users can also access the sportsbook via traditional web browsers on the DraftKings website.
Missouri bettors will be delighted to know that DraftKings offers some of the most lucrative sign-up promos in the industry, including a sign-up offer to bet $5, and get $200 in bonus bets. Use the promo code link above to take advantage of a bet $5, and get $200 in bonus bets offer when you sign up for a DraftKings sports betting account.
FanDuel Sportsbook Missouri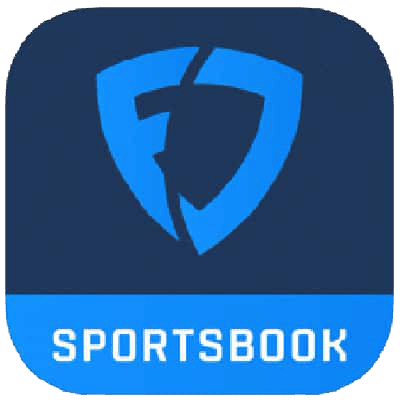 FanDuel Sportsbook
States: OH, MD, MA, LA, KS, NY, NJ, PA, IN, IA, WV, MI, VA, CT
21+ and present in a state with legal sports gaming. Gambling problem? Call 1-800-Gambler.
BET $5
GET $150
IF YOUR BET WINS!
Another well-known operator that successfully made the jump after debuting as a fantasy sports entity, FanDuel Sportsbook will likely be a top option among Missouri sports bettors. Offering some of the most generous promos in the industry, FanDuel Sportsbook provides users with ample opportunity to make it rain all season long.
New users in Missouri will likely have access to the trademark FD welcome offer of up to 10x your initial wager in bonus bets (up to $200). In states where online sportsbooks are available, users can act now to bet $5 and get $200 in bonus bets from FanDuel Sportsbook using the promo code above. This profitable sign-up offer ensures that your first real-money wager will unlock up to 10x the value in FanDuel bonus bets.
BetMGM Sportsbook Missouri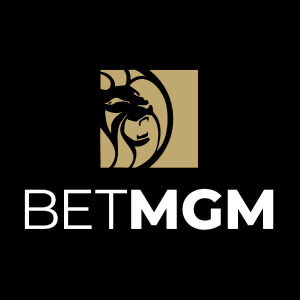 BetMGM Sportsbook App
States: OH, MA, MD, LA, CO, IN, IA, MI, NJ, PA, TN, WV, VA, AZ
21+ and present in Participating states. Gambling problem? Call 1-800-GAMBLER.
$1,500 FIRST BET OFFER
A true veteran of the gambling industry, MGM has been on the scene in the Las Vegas strip since the 1990s with a longstanding line of hotels and casinos. Branching out into the world of sports betting, BetMGM Sportsbook has successfully operated an ultra-popular platform since 2019.
Using the promo code linked above, new users in Missouri will have the chance to take advantage of a $1,500 first-bet offer. That means you can wager up to $1,500 in real money on any of your favorite Missouri teams, and if the bet is to lose you'll be refunded entirely in BetMGM bonus bets.
Caesars Sportsbook Missouri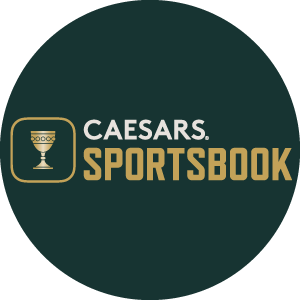 CAESARS SPORTSBOOK
+1K REWARD & 1K TIER CREDITS
SIGN-UP BONUS
$1,000
FIRST BET OFFER
Another major player in both the sports betting and traditional casino gaming scenes, Caesars Sportsbook should be a go-to option for many Missouri bettors. Caesars offers all the bells and whistles of any major sports betting option, as well as an exclusive rewards program for all users to take advantage of.
Awaiting users in Missouri (or any legal sports betting state) bettors can click on the promo code above to receive an offer to bet $50, and get $250 in bonuses on Caesars. Additionally, opting in and selecting the sign-up promo will unlock 1,000 rewards and 1,000 tier credits on Caesars.
Missouri Sports Betting Bills
After multiple attempts throughout 2022 failed, lawmakers in Missouri were not deterred. Quickly after the turn of the new year, two new house bills, HB 581 and HB 556 were filed to kick off the 2023 session. Just as was the case throughout 2022, there are likely to be multiple attempts to push bills through in 2023, as the legalization of sports betting has become an increasingly popular proposition.
An interesting point to note, there is the potential for Missouri to legalize and launch both online and retail sports betting in the same action. This would mean full access to both online/mobile sportsbooks, as well as retail brick-and-mortar locations.
There are currently two active sports betting bills in the Missouri state legislature: They are HB 581 and HB 556. The following are the links to the official bills:
Rest assured that Saturday Down South will keep prospective Missouri users up to speed with all the legal news surrounding legal sports betting.
Popular Professional And Collegiate Missouri Sports Teams
The wide variety of popular Missouri sports teams at both the professional and collegiate levels makes the impending launch of Missouri legal sports betting even more exciting. With a pre-existing appetite for local sports, Missouri fans should be even more charged up for the next season knowing they will likely have the ability to wager on all the action.
Professional Missouri Sports Teams
Kansas City Chiefs (NFL)
Kansas City Royals (MLB)
St. Louis Cardinals (MLB)
St. Louis Blues (NHL)
Sporting Kansas City (MLS)
Collegiate Missouri Sports Teams
University of Missouri Tigers
University of Missouri-Kansas City
Missouri State University
Saint Louis University
Southeast Missouri State University
Fans in the Show-Me State will have ample opportunity to back all their favorite hometown teams when Missouri sports betting is officially live.
Missouri Sports Betting FAQ
When is Missouri sports betting expected to launch?
Hopefully in 2023: there is no currently scheduled date for the launch of legal sports betting in Missouri. The operation must first be legalized before a launch date is set, with current expectations set for sometime in 2023.
Can I bet on Missouri teams in other states?
The simple answer to this question is yes: Users can legally bet on Missouri teams (college and professional) in any state where sports betting has already been legalized and launched in an online or retail setting.
What sportsbooks are expected in Missouri?
Look for the launch of Missouri's legal sports betting to be very similar to other states throughout the country where sportsbooks are available: major entities like Caesars, DraftKings, FanDuel, Barstool, and BetMGM are all expected to arrive in Missouri for the launch of legal sports betting.
We do not target any individuals under the age of 21. We support responsible gambling. If you feel like you're losing control over your gambling experience, call 1-800-GAMBLER (NJ, PA, WV), 1-800-9-WITH-IT (IN), 1-800-BETS-OFF (IA), 1-888- 532-3500(Virginia) 1-800-522-4700 (NV, TN), 1-800-522-4700 (CO, TN), 1-855-2CALLGA (IL), 1-800-270-7117 (MI).
About Saturday Down South | Ethics and Editorial Standards | Privacy Policy | Terms and Conditions | Do Not Sell My Personal Information | Cookie Policy