Arkansas Sports Betting – 2023 Live Updates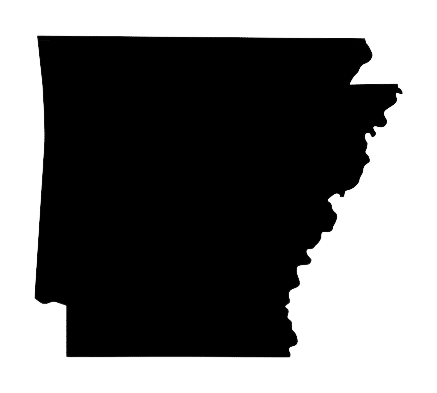 🗓 Arkansas Online Sports Betting Launch
🎉 Mar. 4, 2022
💰 Arkansas Online Sportsbook Promo Offers
💰 Check back for specific Arkansas promos when they are live!
📲Arkansas Online Sportsbooks
📲 Betly Online Sportsbook
📲 BET Saracen
📲 Oaklawn Sports
🚨Arkansas Sports Betting Legalization Status
✅ Retail: Yes
✅ Online: Yes
🏈 Top Arkansas College Football Teams
🏈 Arkansas Razorbacks
✍️ Written/Created by
Kyle Scott
❗️ Provided & Verified by
Saturday Down South
Arkansas sports betting and online sports betting is live in the state but the offerings are significantly less than you will find in other legal states. Online sports betting in Arkansas launched in March 2022 through the Betly Online Sportsbook provided by Southland Racing Casino. While online sports betting is live, due to certain restrictions in place, national sportsbook such as FanDuel, DraftKings and BetMGM currently do not operate in the state.
The state currently operates a rule which implements a 51% revenue share on Arkansas online sportsbooks. In other states, this figure is typically 5-15%, hence why the larger operators have yet to enter the state. Three online sportsbook are currently available;
Betly Online Sportsbook – Offered by Southland Racing Casino and only available for Android users.
BET Saracen – Offered by Saracen Casino
Oaklawn Sports – Offered by Oaklawn Racing Casino Resort
Read our complete guide to Arkansas sports betting, including available options to place wagers, a timeline history of legalization and key information on sports betting in Arkansas.
Arkansas Sports Betting Update
Arkansas sports betting was legalized and went live in November 2018, becoming one of the first states to launch sports betting after the US federal ban on sports betting was lifted. It took several years before online sports betting became available due to multiple restrictions. Online sports betting in Arkansas finally went live thanks to the launch of the first app, Betly Online Sportsbook, in March 2022.
Take a look at the history of Arkansas sports betting:
Sept. 2, 2022: Oaklawn Sports, the mobile app offered by Oaklawn Racing Casino Resort, launches in Arkansas. It becomes the third live online sportsbook in Arkansas.
May 10, 2022: BET Saracen, the mobile sports betting app offered by Saracen Casino Resort officially goes live after plenty of delays. It becomes the second Arkansas online sports betting platform to launch.
March 5, 2022: Betly, offered by Southland Racing Casino, becomes the first legal online sportsbook to go live in Arkansas.
March 4, 2022: While the states casinos are not quite ready, Arkansas online sports betting is legalized and is officially available for bettors.
Feb. 22, 2022: Rules are officially approved by the Joint Budget Committee to approve Arkansas mobile sports betting.
Feb. 17, 2022: Not long after the delay, changes to gambling rules are approved that would legalize online sports betting in Arkansas. The proposal is put forward to a joint budget committee for a final decision.
Jan. 25, 2022: The possible launch of mobile sports betting is delayed after the Arkansas Racing Commission removes mobile sports betting from the legislative agenda. It requests that the proposed rule is to be discussed at a future meeting.
Dec. 30, 2021: Changes to the casino gaming rules are approved by The Arkansas Racing Commission. These changes would allow for mobile sports betting to be available in the state. In the proposal, online operators would partner with in-person casinos in Arkansas to provide online sports betting. The proposed profit revenue share would see 51% of profits go to the state.
Jan. 28, 2020: Southland Casino Racing launches its retail sportsbook Betly.
Oct. 1, 2019: Saracen Sportsbook, becomes the second retail sportsbook to launch in Arkansas. It is provided and operated by Saracen Casino.
July 1, 2019: The first legal sports wager is placed in Arkansas at Oaklawn Racing Casino Resort.
November 2018: State voters in Arkansas approve a ballot to legalize online casinos & gaming. Within this initiative, retail sports betting is included, providing potential options for casinos in the state to explore sports betting options.
May 14, 2018: The Professional and Amateur Sports Protection Act (PASPA) is overturned after much deliberation. This allowed each state to legalize sports betting and implement their own regulations.
Potential Future Arkansas Sports Betting Apps
While major sportsbooks such as DraftKings, FanDuel, BetMGM and Barstool are currently unavailable in Arkansas, there may be some potential for them to enter the state in the future. The 51% revenue share in place is a blocker for national sportsbooks looking to expand their offering into Arkansas, but there is still hope that they will launch as early as 2023. That being said, below you'll find some great live sports betting promos that you can take advantage of if you live in a state where these operators are live:
*All new-user offers and promos apply for those in already-legal and live online betting states, and do not apply to Arkansas users unless or until the specific sportsbook has launched in the Arkansas online sports betting market.
1. DraftKings Arkansas Sportsbook

DRAFTKINGS SPORTSBOOK APP
States: MI, NY, NJ, PA, CT, AZ, CO, IL, IN, IA, MD, NH, TN, VA, WV
SIGN-UP BONUS
GET $200
BET $5
Arguably the most well-known sportsbook brand on this list is DraftKings Sportsbook. In fact, DraftKings Sportsbook is available in 16 states, including neighboring Louisiana and Tennessee. The sportsbook has expanded into 16 states thus far, and it's entirely possible they'll look to partner with one of the casinos in Arkansas prior to the launch of online sports betting.
DraftKings Sportsbook brings a ton to the table. The app is easy to navigate and offers perhaps the widest array of action in the business. Plus, DraftKings runs a ton of promos, boosts, and additional offers to keep existing users coming back for more.
2. Caesars Arkansas Sportsbook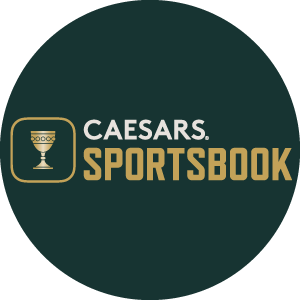 CAESARS SPORTSBOOK
+1K REWARD & 1K TIER CREDITS
SIGN-UP BONUS
$1,000
FIRST BET OFFER
The top choice on our list –and one that could look to launch in the Natural State– is Caesars Sportsbook. Prospective bettors who are on the hunt for the largest new user promos in the business will likely find them with Caesars.
Caesars Sportsbook's current offer is that of a $1,500 deposit match. This gives bettors the opportunity to double their starting balance. The minimum deposit to trigger the deposit match is $50, which means any bettor who deposits $50 would earn a $50 match from Caesars Sportsbook. Bettors who deposit $1,500 or more will receive the full deposit match bonus of $1,500.
3. FanDuel Arkansas Sportsbook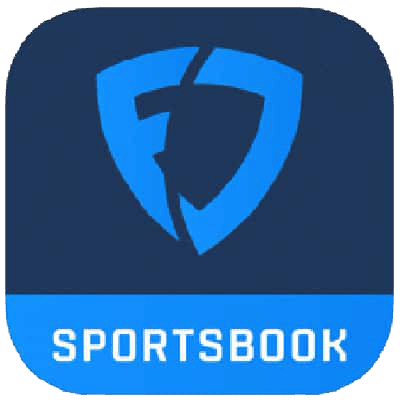 FanDuel Sportsbook
States: OH, MD, MA, LA, KS, NY, NJ, PA, IN, IA, WV, MI, VA, CT
21+ and present in a state with legal sports gaming. Gambling problem? Call 1-800-Gambler.
BET $5, GET $200
IN BONUS BETS
FanDuel Sportsbook is easily one of the best legal online sportsbooks in the business. The company took one of the biggest daily fantasy sports brands and added an incredibly sleek, user-friendly online sports betting app. The sportsbook's expansion into a large number of states where online sports betting is legal has been notable, including Arkansas neighbors Tennessee and Louisiana.
Prospective bettors in Arkansas could potentially choose from multiple new user promos. One of those new user promos includes an offer to bet $5, and get $200 in bonus bets guaranteed. This gives new bettors the opportunity to earn $200 in bonus bets for placing just a minimal $5 wager.
4. BetMGM Arkansas Sportsbook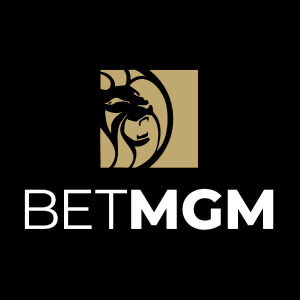 BetMGM Sportsbook App
States: OH, MA, MD, LA, CO, IN, IA, MI, NJ, PA, TN, WV, VA, AZ
21+ and present in Participating states. Gambling problem? Call 1-800-GAMBLER.
$1,500 FIRST BET OFFER
Chances are you've seen or heard a commercial or ad featuring Jamie Foxx touting the "King of Sportsbooks" and BetMGM could look to make a move into Arkansas. It would be a great option for bettors interested in incredible odds boosts and one-game parlay bets.
BetMGM offers fantastic odds boosts on games every day, including their own "Lion's Boost" among other branded content. If BetMGM were to launch in the Natural State, bettors could expect a pair of promos to choose from. The sportsbook typically provides new users with a $1,500 first bet offer, as well as a Bet $10, Win $200 promo on the NBA or NFL.
5. BetRivers Arkansas Sportsbook

The final entry on this list is BetRivers. Powered by Rush Street Interactive, BetRivers gives players the opportunity to place bets in a straightforward app. The bells and whistles that might otherwise overwhelm or frustrate some bettors are far from this app.
Some bettors, especially new ones, could get in on the action with a respectable new user offer if BetRivers were to launch in Arkansas. The current new user promo offered in other states is a $250 deposit match. This promo gives bettors the chance to double their first deposit with up to $250 in site credit.
Arkansas Sports Betting Promos
It's difficult to predict which new user promos will be available, as such offerings can change over time. However, these are the current new user promos offered in other states that could make their way to Arkansas:
| Sportsbook | Promo Offer |
| --- | --- |
| DraftKings Sportsbook | Bet $5, Get $200 in Bonus Bets Instantly |
| FanDuel Sportsbook | Bet $5, Get $200 in Bonus Bets Guaranteed |
| Caesars Sportsbook | Bet $50, Get $250 Bonus |
| BetMGM | $1,500 First Bet Offer |
| BetRivers Sportsbook | $250 Deposit Match |
Other Live Online Sports Betting States
Online sports betting is available in an ever-growing number of states, including a few neighboring states. This list is expected to continue to grow throughout 2023.
To learn more about how to place legal online sports bets in any of these states, take a look at our detailed state guides:
Illinois
Indiana
Iowa
Virginia
West Virginia
How Do I Sign Up for a Sports Betting App in Arkansas?
Whether you're looking to sign up to a live sports betting app in Arkansas, such as BET Saracen or Betly, or you're waiting until a national sportsbook enters the market, the process for signing up remains pretty much the same. Any prospective bettor interested in registering must verify their location within state limits, as well as provide some personal information. This includes a player's full legal name, social security number, and residential address. There is additional information a sportsbook could request, including the bettor's:
Phone number
Date of birth
Email address
Credit or debit card number
How to Bet on Sports in Arkansas
Since the launch of online sports betting in Arkansas, gamblers are able to place bets at brick-and-mortar casinos and also via online sports betting apps. Despite the lack of national sportsbooks in the state, the process for depositing funds and placing bets follows the same kind of process that bettors in other legal states will be familiar with.
"We've been working on BetSaracen for a year, so today's vote is exciting for us and for Arkansas. We will launch BetSaracen, a first class, Arkansas born and bred mobile wagering app before March Madness."

?????? https://t.co/t0jqPuwRE6

— BetSaracen (@BetSaracen) February 22, 2022
Prospective bettors will need to be at least 21 years of age and be physically located within the state borders of Arkansas in order to place legal online sports bets.
Deposit Methods
Online sportsbooks in Arkansas offer many of the same deposit methods as in other states, making it easy for you to deposit funds into your account via a number of different methods:
Online banking
Wire transfer
Credit or debit card
PayPal
Cash at Cage
Prepaid cards
Keep in mind that the fastest and safest way to deposit money into an online sportsbook account is typically executed via online banking.
Types of Bets to Place
Prospective bettors in Arkansas have the chance to place a wide variety of bets on all kinds of sports action. These bets can range from traditional bets to specials that are offered by different sportsbooks. Here are a few different types of bets that players will be able to place:
| Type of Bet | Description |
| --- | --- |
| Moneyline | Choose which team or player will win the game at the odds offered by the sportsbook. |
| Point spread | Select the number of points that will separate the teams involved at the end of the game. |
| Over/under | Choose whether the total points scored in a game will go over or under the total points line determined by the sportsbook. |
| Props | Pick a bet that includes counting stats, races to a point total, or quarter-, half-, or full-time outcomes. These can be offered on the player, team, and game levels. |
| Parlays | Select multiple game and/or player prop bets from multiple different games. All legs of the bet must win for the parlay to settle as a win. |
| Teasers | This adds points in a bettor's favor on wagers with two or more legs. |
| Live, in-game betting | Select a game in progress and place wagers based on potential outcomes and player-based achievements. |
| Futures | Choose a team or player award, division, conference, or championship winner. |
Sports Available to Bet On
Any bettor who signs up for a legal online sportsbook account in Arkansas has plenty of sports and leagues to choose from. This includes a variety of American sports leagues, including the NFL, NBA, MLB, NHL, MLS, and more. Plus, sportsbooks also offer international action on soccer, rugby, darts, cricket, and racing.
Potential Tax Revenue for Arkansas
In-person sports betting has been in place since July 2019. Since then, more than $120 million has been wagered on sports in Arkansas. In 2020, sports wagers generated $583,000 in tax revenue, while 2021 saw a massive uptick in tax revenue generated to the tune of $1.2 million.
Revenue has continued to grow exponentially over the last couple of years. During January 2023, total sports betting handle was $33 million, while mobile sports betting alone stood at $26.1 million.
Since the launch of Arkansas sports betting, the state has seen over $330 million of wagers placed, with a total revenue of $34 million (correct as of April 2023). While this figure is significantly less than some of the other states, it is still impressive given the lack of any major sportsbooks in the state.
Arkansas Sports Betting Partnerships
The three online sportsbooks in Arkansas are all partnered and offered by in-person casinos. You can find all of the details of the live partnerships below:
Oaklawn Racing Casino Resort
Saracen Casino Resort
Southland Casino Racing
Arkansas Online Sports Betting FAQ
Which sportsbooks are live in Arkansas?
Currently, no national sportsbook brands have partnered with brick-and-mortar casinos in Arkansas. Saracen Casino Resort, however, has announced they'll release their own sports betting app.
Can I legally bet on sports in Arkansas?
Bettors have had access to in-person legal sports betting since July 2019.
When will Arkansas online sports betting go live?
Arkansas online sports betting is set to go live on March 4, 2022.
How old must a bettor be to wager on sports in Arkansas?
Any prospective bettor must be at least 21-years-old.
How much tax revenue will sports betting generate in Arkansas?
Given that $1.2 million of tax revenue was generated by in-person sports betting in 2021, it stands to reason that the addition of legal online sports betting in 2022 will bring with it a significant increase.
We do not target any individuals under the age of 21. We support responsible gambling. If you feel like you're losing control over your gambling experience, call 1-800-GAMBLER (NJ, PA, WV), 1-800-9-WITH-IT (IN), 1-800-BETS-OFF (IA), 1-888- 532-3500(Virginia) 1-800-522-4700 (NV, TN), 1-800-522-4700 (CO, TN), 1-855-2CALLGA (IL), 1-800-270-7117 (MI).
About Saturday Down South | Ethics and Editorial Standards | Privacy Policy | Terms and Conditions | Do Not Sell My Personal Information