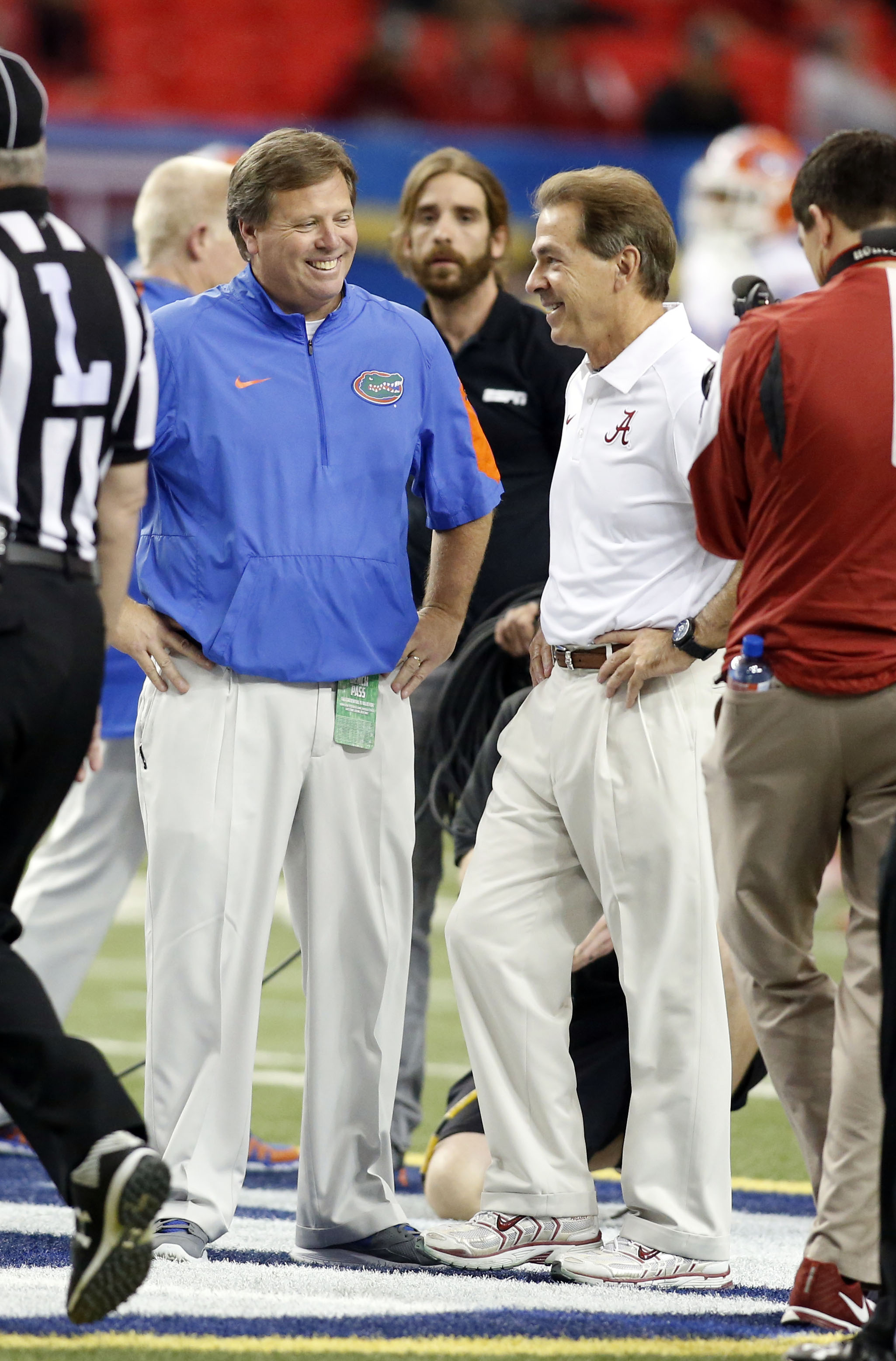 ALABAMA
Ex-Bama star Julio Jones on SEC Championship Game: 'We're going to roll'
ATLANTA — Atlanta Falcons wide receiver and former Alabama star Julio Jones has much love for coach Jim McElwain, but his Crimson Tide roots trump everything else.
"We're going to roll," Jones said when asked how this Saturday's SEC Championship Game between Florida and Alabama at the Georgia Dome might turn out. "Big shout-out to Coach Mac. He's my guy, but the Tide is gonna roll."
Now the Gators head coach, McElwain served as offensive coordinator at Alabama from 2008-2011, and played a key role in Jones' development into perhaps the best receiver in the NFL today.
Jones thrived during his three seasons in Tuscaloosa (2008-2010) under McElwain's tutelage before leaving for the pros following his junior year and going to Atlanta as the sixth overall selection of the 2011 NFL Draft. A two-time Pro Bowler who ranks as one of the league's most explosive players, Jones leads the NFL with 1,140 reception yards on 65 catches.
He will be one of several Falcons players on hand for Saturday afternoon's SEC Championship Game at the Georgia Dome with a vested interest in the outcome, including another former Alabama star in outside linebacker Courtney Upshaw. A pair of their current teammates in former Gators stars Keanu Neal and Brian Poole also plan to attend in support of their alma mater.
Neal was Atlanta's first-round draft pick (17th overall) last spring, while Poole signed as a free agent. Both rookie safeties sounded confident Florida could pull off an upset of the top-ranked and heavily favored reigning national champions.
"I believe in my guys," Neal said.
"No doubt we're going to win," Poole added. "We're going to do this."
No word on whether the ex-Gators offered Jones any friendly wagers on the outcome.