ARKANSAS
Arkansas basketball: 5 reasons the Hogs can shock America and upset No. 1 seed Gonzaga
It's what March Madness is all about, right? Sure, the SEC has been positioned as the fall guy, not the giant killer. But when No. 4 seed Arkansas faces overall top seed Gonzaga on Thursday night, the league gets one last chance to turn the tables. And it's a better chance than most — Arkansas has been the SEC's top NCAA squad over the past 2 seasons, boasts one of the league's best players in JD Notae, and can create some mismatches even for the Zags.
Here are 5 reasons that Arkansas can pull this off:
1. Gonzaga lacks depth
Gonzaga's 5 starters each log over 26 minutes per game, and only 8 players average more than 6 minutes for Mark Few's team. That can become critical in the event of minor injury or even routine foul trouble. For instance, Zags center Chet Holmgren fouled out of Gonzaga's loss to St. Mary's in February and Saturday's game with Memphis. Drew Timme was limited to 26 minutes because of foul trouble in the Zags' November loss to Duke. And also …
2. Arkansas gets fouled
The point in No. 1 becomes even more clear in light of this situation — the Razorbacks don't especially excel in most statistical categories, but they are standouts at drawing fouls. The Hogs are 2nd in the nation in free throws made and attempted, and they shoot an average of 23.1 per game.
Gonzaga is 2-2 when their opponents shoot 22 or more free throws. The losses were to Duke (25 free throws) and Alabama (22 free throws).
The Razorbacks have shot 25 or more free throws in 5 of their past 6 games.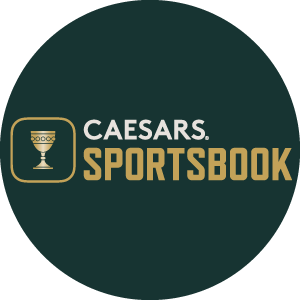 CAESARS SPORTSBOOK
+1K REWARD & 1K TIER CREDITS
SIGN UP BONUS
UP TO $1,250 ON CAESARS
3. Arkansas' defense is tight
Consider Saturday's win over New Mexico State. Arkansas shot 28%, including and 3-for-16 from 3-point range and was outrebounded by 3.
Sounds like a disaster. Instead, Arkansas won because they held NMSU to 34% shooting and 6-for-26 from 3-point land. And good halfcourt defense just happens to be Gonzaga's Kryptonite.
Yes, the Zags have the top overall shooting numbers in the nation … but turn them into a pedestrian shooting team — say 45% shooting — and they're 2-2 on the year. Arkansas has only allowed 1 team to shoot better than 46% since January, and that was Texas A&M in the SEC Tournament.
4. JD Notae will hound Andrew Nembhard into a bad shooting game
Gonzaga runs so much of their offense through Drew Timme and Chet Holmgren that it can be easy to forget the role of Florida transfer Nembhard in actually making the offense go.
But there's more than just distributing. In each of Gonzaga's 3 losses, Nembhard had a poor shooting game. In Gonzaga's wins, Nembhard averages 12.4 points and shoots 48% and 41% from 3-point range. In their losses, he averages 8.3 points per game, shoots 31% and is 1-for-10 from long range.
It's not a new trend, either. In his 4 collegiate seasons, Nembhard shot 35% overall and 21% from long range in his losses. Playing against a ton of athletically limited guards, Nembhard has had an excellent season. Notae will have something to say about that.
5. Jaylin Williams is the X-factor
Arkansas, at first glimpse, doesn't have a ton of size to throw at the Zags, which is troubling for a team with 2 dangerous low-post scorers. Which is why Williams is a key component.
There just aren't a ton of players like Williams, who takes charges like he's trying to convince the NCAA to change the rule, averages nearly a double-double, and can play out on the floor more than Timme.
In many ways, Williams could be the key to this game. Getting in position to take a couple of key charges could limit the Gonzaga bench, put more pressure on Nembhard, and get the Hogs a few more possessions to pull out a win.