ARKANSAS
LOOK: Arkansas fan on his deathbed has final request, fire Bret Bielema
A rough season for Arkansas and head coach Bret Bielema continued Saturday.
The Razorbacks battled Texas A&M all afternoon and took a 43-40 lead with 3:39 left to go in the game. That turned out to be enough time for the Aggies to get in range and hit a 27-yard field goal to force overtime.
Aggies WR Christian Kirk scored his third touchdown of the afternoon in overtime and Arkansas QB Austin Allen threw a game-ending interception on the ensuing drive to give the Aggies a 50-43 victory in the rivalry.
The Razorbacks are now 1-2 on the season with the lone victory coming against Florida A&M. Bielema has never beaten A&M during his time at Arkansas, and he remains on the hot seat after another disappointing outcome for the Razorbacks.
One elderly Arkansas fan is reportedly so frustrated that he hopes Bielema is fired before passing away.
A screenshot of the post from an Arkansas message board was shared on Twitter Saturday after the game: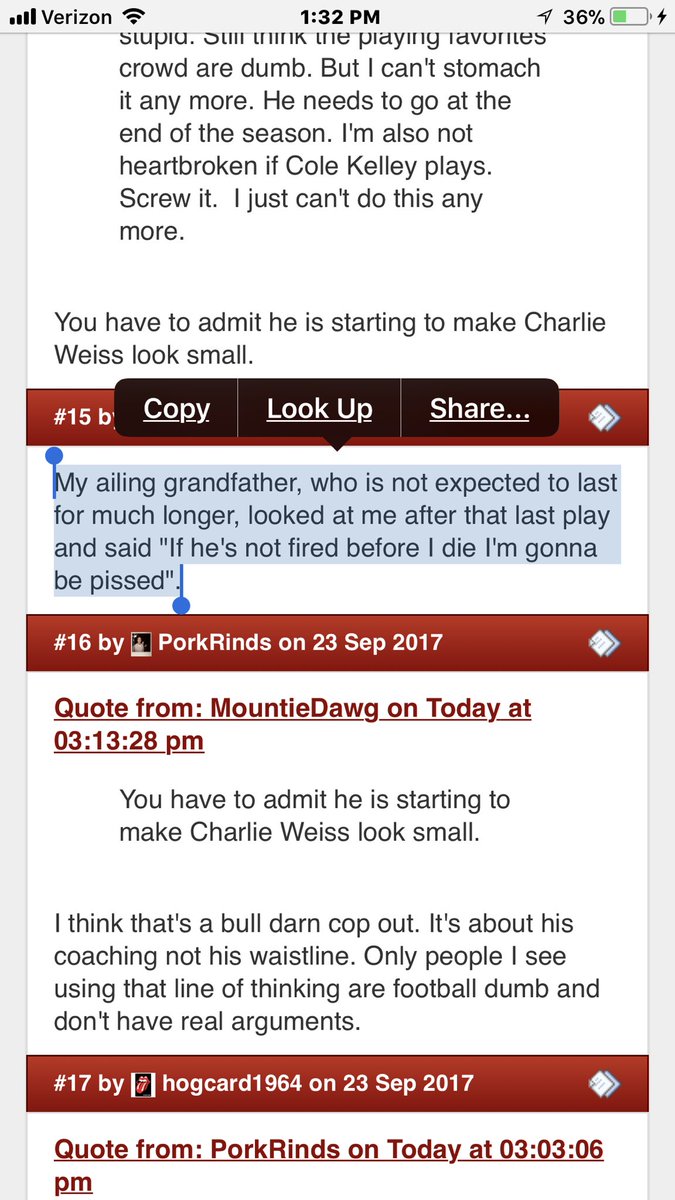 The Razorbacks will host New Mexico State next Saturday before resuming SEC play.