Joe Exotic goes on wild rant over Jordan Travis 'Tiger King' merchandise
Joe Exotic is upset with Florida State QB Jordan Travis and is speaking out.
Travis has led FSU to victories over LSU and Clemson as part of the Seminoles' 4-0 start. The standout quarterback saw an opportunity for "Tiger King" inspired merchandise, and the Netflix star does not approve.
Travis' "College King 2.0" shirt is available on his website. It's priced at 31.24, a nod to the final score of FSU's win over Clemson.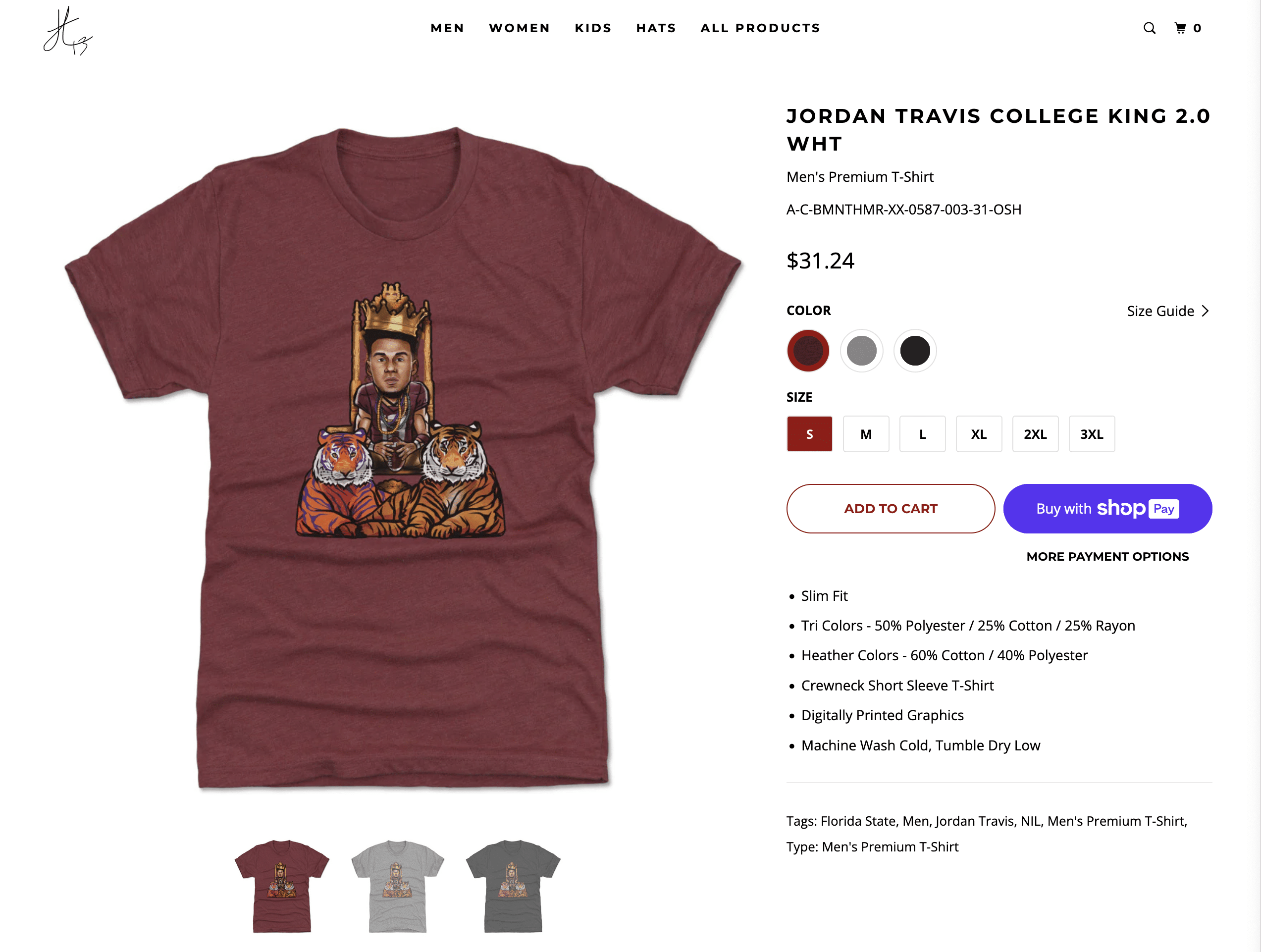 Joseph Allen Maldonado, known professionally as Joe Exotic, took to social media to rant about Travis' merchandise. The incarcerated Tiger King is offering an attorney up to 80% of a settlement to sue Travis and other companies making merchandise based on his nickname. Exotic also takes aim at President Joe Biden and Former President Donald Trump in his lengthy rant.
Jordan Travis was 6 years old when I became The Tiger King, it is my trademark, my intellectual property and I'm sick of others cashing in on my Trademark just because President Biden cares nothing about me being wrongfully in prison in America. I will give ANY ATTORNEY 80% of a… pic.twitter.com/vytbLhvn6W

— Joe Exotic (@joe_exotic) September 24, 2023
Darren Heitner, an attorney known for his work in the NIL field, told On3's Pete Nakos that Travis should not have anything to worry about legally.
"I don't see how any reasonable consumer would be confused as to the source of the item nor whether there is an affiliation or association with Joe Exotic," Heitner told Nakos.
Travis and the Noles are off in Week 5. FSU hosts Virginia Tech in Week 6.