FLORIDA
Former Florida OL T.J. McCoy announces transfer destination
The Florida Gators are going to have to rebuild their offensive line ahead of the 2019 season, and that job wasn't made easier by the NCAA Transfer Portal.
Two weeks ago, Florida OL T.J. McCoy's name appeared in the portal, and now it appears he's found a new school.
As you can see below, McCoy announced on Twitter on Monday evening that he would play his final year of college football at Louisville:
— TJ McCoy (@Iamtjmccoy) January 28, 2019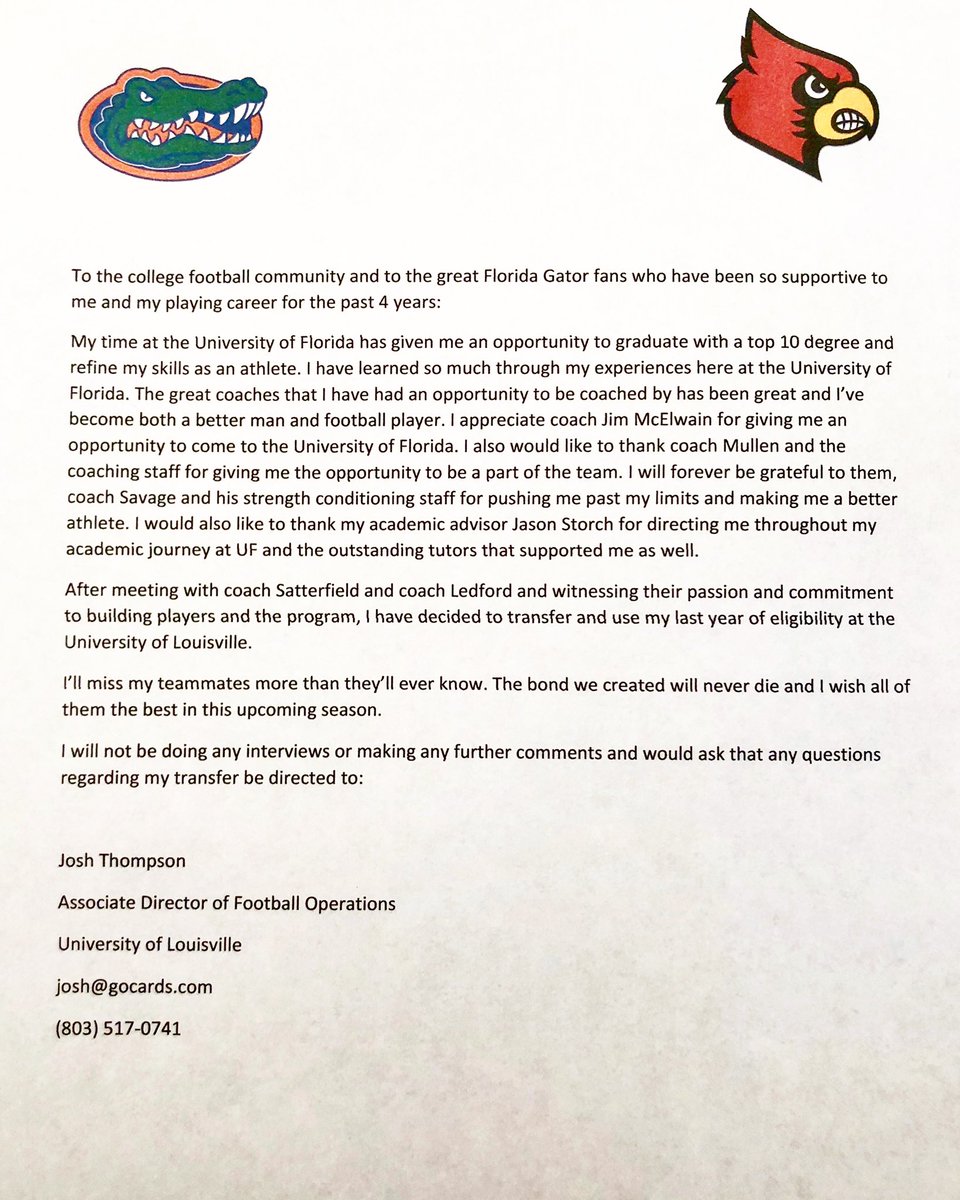 McCoy has a degree from Florida, so he'll be able to play as a grad transfer right away at Louisville.
McCoy started nine games in 2017 before an injury ended his season. He didn't regain his starting job in 2018.