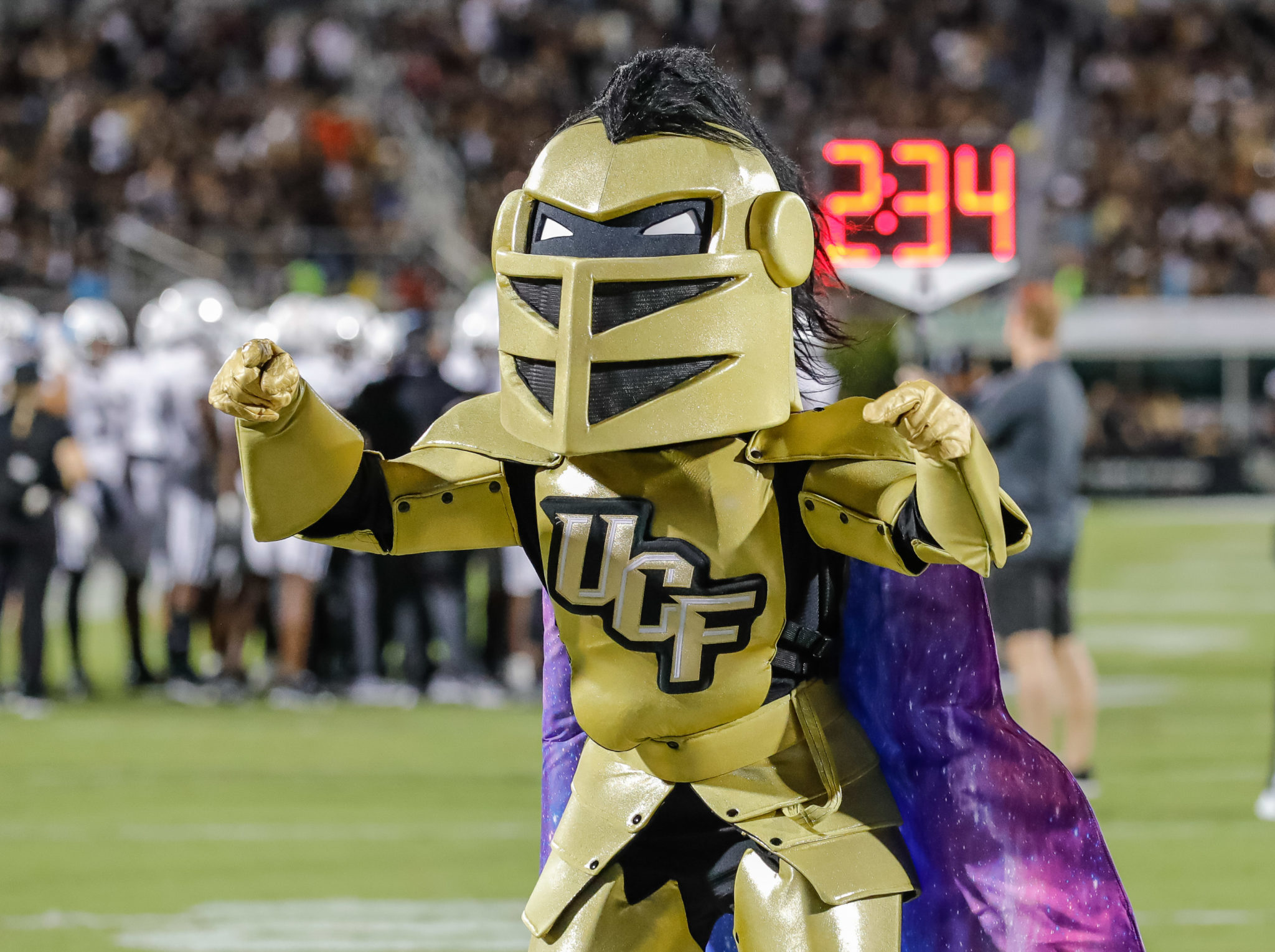 FLORIDA
Gasparilla Bowl matters to fans, even if UCF-Florida isn't a rivalry ... yet
It's been over 15 years since Florida and UCF met on the gridiron.
That fact alone should settle any possible debate about whether Thursday night's Gasparilla Bowl (7 p.m., ESPN) between the Gators and Knights is, in fact, a rivalry game.
That game, played during Florida's 2006 national championship season, was won handily by the Gators, 42-0.
Since that game, the programs have traveled almost entirely different trajectories.
Florida ruled the college football universe twice from 2006-2009, winning more games than any other program in that span. Then Tim Tebow graduated. The Gators have won 0 SEC championships since and in the 2010s Florida's win percentage was its lowest as a program since the 1970s.
UCF, meanwhile, has ascended. In the time since that game, UCF opened a beautiful, new, on campus stadium, won 6 conference championships, rebranded from Golden Knights to Knights, fought the NCAA on a draconian set of sanctions and lived to tell about it, played in multiple BCS/New Year's 6 bowl games, and "won" the 2017 national championship (ask them, it's true!). UCF soon will join the Big 12, finalizing a 4-decade journey to the upper echelon of college football, after accepting an invitation this autumn.
New money is often frowned upon, and UCF, to be sure, will have a hard time convincing the college football world that the state of Florida's "Big Three" of Florida, Miami, and FSU is really a "Big Four." For its part, though, UCF has done all it can in the past 4 years to alter that perception with a run better than any of the "Big Three." Over the past 5 seasons — a run that includes the entirety of the Dan Mullen era, which saw Florida advance to 3 New Year's 6 bowl games — UCF has won 49 games. That's 9 more than Florida, 11 more than Miami and 23 more than FSU.
As impressive as those numbers are, the Knights still must prove to some people they belong among the big boys.
UCF alumni and fans can recite these numbers at the drop of the hat. They are well aware of why they could attract a high profile head coach like Gus Malzahn, who has been as successful against Nick Saban as anyone, to their post a season ago. UCF is a good job and one that's only getting better. Of course, your own fans believing is one thing. The rest of the world respecting you is another.
The Gasparilla Bowl will matter to UCF for those reasons.
It will also matter because, no matter who you blame, UCF hasn't gotten its "measuring stick" game with the Gators since the program began its ascent to college football's Power 5.
The facts are these: UCF dodged the Gators in 2009, paying Florida a $100,000 buyout to avoid facing a Florida team that was the defending national champion and had a senior Tim Tebow leading the offense.
From there, it gets more complicated, but at some point around the time UCF "won" its national championship, according to documents obtained by ESPN, Florida offered Central Florida a 2-and-1. Danny White, the UCF athletic director at the time, refused to accept Scott Stricklin's offer, suggesting that UCF does not and will not play 2-for-1s against its equals. A home-and-home was all UCF would accept. White, clearly believing UCF was Florida's equal, darted for the AD post at Tennessee (a program UCF has 20+ more wins than in the past 5 seasons), earlier this year.
Fortunately, UCF's new athletic director, Terry Mohajir, embraced Stricklin's standing 2-for-1 offer and the programs are slated to meet in 2024, 2030 and 2033. One of those games will be played at the Bounce House, as opposed to Camping World Stadium, where the Citrus Bowl is played.
As a result, Thursday night's tilt is the first of 4 between the Gators and Knights over the next 12 seasons.
It also couldn't come at a better time for UCF. The Knights are again ascending under Malzahn. The Gators are playing their final game of a lost season under a skeleton, interim staff. Billy Napier, the man tasked with reviving Florida's program, will be in the building Thursday night, but he won't be leading Florida on the sidelines until next autumn. Florida is a modest favorite (6.5 points at the time of this writing), but the Knights have a golden opportunity.
The key for the Gators?
Finding ways to match that intensity.
Florida did that against FSU in November, controlling and winning a rivalry game to attain bowl eligibility.
But it's easier to do that at home against a "true" rival. Will the Gators appreciate and respect UCF, or take the opportunity to compete for granted? That's a question we won't know until after toe meets leather Thursday evening.
If Florida loses, you'll hear the usual excuses from the Gators fan base: (1) Florida was playing for an interim coach and didn't care; (2) Florida's best player, Zachary Carter, opted out and Florida wasn't as invested in the outcome; (3) all that matters is Napier recruiting and installing his program.
Decide for yourselves whether there is a kernel of truth to those claims, but while you do so, consider simple retorts: (1) Interim coach or no, Florida should be motivated to play an in-state opponent; (2) Florida has better talent even without Zachary Carter; (3) any time you get a chance to compete, you should care about the outcome; (4) Napier will be watching individual performances in this game as he installs his program– he's the kind of coach who evaluates everything.
Every chance to compete should be cherished and every chance to build momentum for 2022 should be taken seriously. Look no further than Florida's archrival, Georgia, for an example of treating every chance to play as a privilege matters. It would have been easy for Georgia to hang it up after being blown out by Florida last year in the Cocktail Party, ending the Bulldogs Atlanta dreams. Instead, Georgia won its final 4 games, including an impressive 24-21 Peach Bowl win over Cincinnati. Georgia then won its first 12 games of 2021 and advanced to the College Football Playoff.
Florida won't be a Playoff team in 2022. But the Gators can build confidence and give their first offseason under Napier a jolt with a win. They can also accomplish a program first, by winning 4 games over in-state opponents in one season.
A Florida victory would give a fan base that still adamantly believes in its superiority to the likes of UCF and others in the state of Florida validation. After all, this game, more than anything, is about 2 fan bases that have chirped at each other for 5 years without their teams meeting on the field. That changes Thursday night. Finally, no more talking. No more hypotheticals. Just football.
If you are a Gators fan, you better hope your team plays better and finds a way to win.
Otherwise, UCF will add "2021 State Champion" to their list of accolades and ammunition.