LSU TIGERS
Bayou to Baton Rouge, Ed Orgeron is the People's King of Louisiana football
Nearly overnight, Ed Orgeron became the most popular guy in the state of Louisiana. Fans refer to him as "A Man of the People." But in some places, it runs much deeper than that.
LAROSE, La. — Just before the bayou falls off into the Gulf of Mexico, there lies a sleepy settlement by the name of Larose. At first glance, this town of 7,400 appears languished and worn: The main drawbridge is out, inactive shrimp boats and trawlers have perched their bodies against the banks of the Bayou Lafourche, and FOR LEASE signs are slapped onto the sides of buildings. This morning, the D&D, one of only a handful of eateries, is closed, and the "Cowboys" — a group of coffee-drinking codgers — have slipped out of the Cash Magic diner, a local gathering place where discussions range from Donald Trump to how the world is going to hell in a hand basket. Anything, really.
One of the signs of life occurs at the The Crab Station, a boutique riverside restaurant owned by Michael Bailleaux, a jolly, portly man today patrolling the premises in a grimy T-shirt and galoshes, a cigarette frequently housed on his lip. Besides being the proprietor of this joint, Michael is a self-professed LSU fanatic and Ed Orgeron fan, unashamed in his disdain for LSU's former coach and his current team.
"I want him to beat Nick Saban so bad this year," Bailleaux says of Orgeron between gritted teeth, his accent patently Cajun. "I don't like Alabama."
Life is like this in Larose. Severe. Hardscrabble. Residents eking out a living through good old-fashioned hard work and cold beer on the weekends. This is a town that works with its hands — industry is built largely around shipping and shrimping — and plays hard (as Bailleaux's co-worker, Rachel, says, "we don't need much to convince us to party"). Yet, like much of Louisiana, Larose is a town of faith, a sort of cool Catholicism that doesn't fret over minor rebellions. Regardless of the doubters, it just keeps plugging and chugging along.
One hundred and fifty miles away, Larose's favorite son is being led into a much different venue by a squadron of beefy handlers. Le Pavilion, a posh, chandeliered banquet hall in Lafayette, is hosting tonight's version of the "Tiger Tour" — a pricey dinner (rumor has it tables go for $2,000) for LSU boosters, the main attraction none other than Ed Orgeron himself.
Coach O, suntanned and hopped up on gumbo and energy drinks, works the room like an empathetic populist, greeting adorers with hugs and bro-shakes, posing for pictures with fans who, for a moment, lust for a Rasputin-like intrigue into the royal court. Nearby, a row of ladies clad in purple-and-gold knit shirts hawk their Tiger wares on one end of the room (kids' onesies go for $35), while a buffet replete with boudin balls, meat pies, and crawfish etouffee, stretches out on the other. On either side of the dais, as a backdrop, two massive screens play LSU highlights set to rap music.
In Louisiana, a unipolar state where LSU football solely reigns, Orgeron is as well-liked as they come. If, hypothetically, Coach O ran for political office, choosing a moniker would be simple — "Man of the People" — since it already is. Last season, he ingratiated himself with the media, the fans, and the players, and it is beyond evident that most of the Boot is pulling for him to succeed.
But there is a problem.
"Coach O is a lot of the gossip around here. Everybody's super excited. Small towns like this, anything like that comes out of it, you can't help but be excited."
The Legend of Larose
Edward "Ba Ba" Orgeron Sr. was not a man of great physical dimensions, but he held big dreams for his young son, Ed. Perhaps vicariously, Orgeron Sr. ushered his son to a football life, as he and his wife CoCo hosted games in the back yard. "He was a leader," coach Ed Orgeron told SDS, speaking of his father. "He was a little man, never played sports, but he was like our coach."
While many of the other youngsters would retreat to select patches of the bayou in their spare time, young Orgeron's time was spent in gridiron pursuits. "(My dad) wouldn't let me hunt, wouldn't let me fish — just football," Orgeron said. "All of the neighbors would come over and we'd play from seven 'til twelve and go eat. Then we'd come back and play until they called us in to supper." Orgeron remembers his father as a very good cook; the pots of gumbo that came as a reward for a long day on the turf were memories that remain fondest in his mind.
Although the senior Orgeron possessed only a night school education, he was street smart, worldly. If anything, he taught his son to compete, and in Lafourche Parish, there was plenty of competition to go around. "You got your butt whipped," Orgeron reflects. "We weren't pressing re-start on the Madden game. Our high school had a tremendous tradition."
Bryan Arceneaux, who grew up a mile from Orgerons, played high school football with Ed at South Lafourche High School in nearby Galliano, where sellout stadiums were the norm. "He just didn't know when to quit," Arceneaux said. "It was mean. It was tough. It was no quit. He would bust your ass."
A well-rounded athlete, Orgeron also played basketball and threw discus and shot put on the track team. Kevin Gros, the owner and operator of offshore supply vessels in the Gulf of Mexico, played high school sports with Orgeron and describes him as "very intense."
"In football, if I got a chance to get a lick on him, I would. Then he'd get mad and hit me three times. He'd get lower than me and say, 'You got enough?' After the third time, I got enough," Gros told SDS.
Plenty tough, Orgeron was always moving, always challenging, always motivated. He took on all comers, wasn't scared of anybody. And, like many residents, Orgeron developed a survivalist mentality that the bayou often required between its severe marshes and tributaries. As only a few families had any wealth, Orgeron worked odd jobs to help his family, digging ditches, shoveling shrimp in a shrimp shed for $5/hour, and planting grass on the Grand Isle Beach.
Then boasting a bouffant 1970s butt-cut that bordered on a mullet, Orgeron was popular in school, but according to some, was known as more of a jokester than a heartthrob. Joanne, a pot cook at the Cash Magic diner who went to high school with Orgeron, described him as "nice," going on to say, "he always made people laugh. His friends were all good fellas. I always liked him."
Orgeron and company ran in packs, and as life in a small town was molasses-slow, it wasn't uncommon for the rowdy group to pass the time by chasing girls, chugging a few beers, or shooting pool. Though the Cajun lifestyle did not discourage these pursuits, it was clear that Ed's dream was to play and coach football.
Everyone seemed to have nicknames back then. Orgeron, known as "Bebe" (the accent on the second "Be" — ba-BAY), played at South Lafourche for coach Ralph Pere, affectionately known as "Big Red." "Coach Pere was my idol, and I grew up wanting to be like the guys I watched playing for the Tarpons," Orgeron once told The Daily Comet.
Wearing number 77, Orgeron flew all over the field as a defenseman for the Tarpons, otherwise known as "Big Blue." With only 34 players on the roster, South Lafourche won the state championship in 1977, but lost in the state semifinals Orgeron's senior year. A complement to Orgeron's menacing D was the smooth arm of quarterback Bobby Hebert, who went on to NFL glory with the Saints and Falcons. In the spring of '79, Orgeron signed with LSU.
After only a short time Baton Rouge, Orgeron became disillusioned and homesick. He returned home to Larose and began working on the side of the road with his dad for the phone company. Things might have continued that way had old pal Bobby Hebert not lured him to sign with Northwestern State in Natchitoches, four hours away, the following fall.
At NSU, Orgeron lettered for three seasons at defensive lineman. His exploits legendary, Orgeron was known on the field as the fireplug for the Demon defense, and off it, a raucous college kid who liked to have a good time.
A Coaching Life
Parlaying a successful playing career into coaching, Orgeron in 1984 became a graduate assistant at NSU — a move that commenced a labyrinthine vocational life that somehow, remarkably, snaked its way back to Baton Rouge in the fall of 2015.
An early anecdote of his coaching career demonstrates the leadership in his bones. Once as a graduate assistant, Orgeron was called to give a motivational speech, to which he agreed. After the team gathered around, Orgeron began to tell a story of two fishermen. "Two guys were going fishing on a cold winter day," Orgeron began. "They are sitting on a riverbank with a bucket between them. One guy's catching fish, and the other guy ain't catching no fish. So he asks the other guy, 'What's going on here? We've got the same pole, same line, same cork, same hook. Using the same worms. But I'm not catching no fish. I'm putting my line right next to yours.' The other man said, 'Well, let me tell you something. I do whatever it takes to feed my family.'"
Then to underscore his point, Orgeron reached into his mouth and pulled out a worm. And he says, "I warm mine before I put it on a hook."
"He had the worm the whole time he was telling that speech," Kevin Gros recalled. "Ed Orgeron had that worm in his mouth! … He could motivate a statue."
After Northwestern State, Orgeron made stops at McNeese State, Arkansas, Miami, Nicholls State, Syracuse, USC, Ole Miss, New Orleans Saints, Tennessee and USC (again), falling under the tutelage of coaching mentors Ken Hatfield, Jimmy Johnson, Paul Pasqualoni and Pete Carroll.
At each stop, Orgeron placed a nugget in his pan, mining for coaching gold, learning about every phase and nuance of the game. From Hatfield, he learned to break down film. From Johnson, how to coach. From Pasqualoni, hard work. From Carroll, overall coaching philosophy.
"I think all the coaching that I do today is either from Jimmy Johnson or Pete Carroll, two of the greatest coaches I ever had," Orgeron said. "Pete Pasqualoni was an excellent football coach and that's where I learned early recruiting."
After years of lessons, Orgeron shed the lifelong assistant tag in 2005 when he became he head coach of the Ole Miss Rebels, replacing David Cutcliffe. Orgeron's stint was nothing short of disastrous, as the Rebels went 10-25 and won only three conference games. On Nov. 24, 2007, Orgeron was fired by athletic director Pete Boone.
Orgeron then sought haven back in Louisiana, becoming the defensive line coach for the New Orleans Saints and coach Sean Payton. In 2009, he was hired by University of Tennessee coach Lane Kiffin to multiple duties, and when Kiffin bolted for USC the following year, Orgeron followed. Coaching the defensive line and coordinating Trojan recruiting, O helped USC regain prominence in the post-Carroll doldrums.
[mid-article-ad]
During the USC years, Orgeron suffered two of the greatest losses of his career, one on the field and one in his personal life. Smack dab in the middle of the 2011 season, Orgeron's father — the man who had once lit a fire inside of him for football — died at the age of 70. Riven with grief, Orgeron steeled himself for the following week's game against Notre Dame, and on a chilly night in South Bend, the Trojans defense held the Fighting Irish to 41 yards rushing en route to a 31-17 victory.
"Besides the death of my father, that was the worst thing that had ever happened to me." -- Ed Orgeron on not getting the full-time head coaching job at USC
But in 2013, after an embarrassing loss to Arizona State, Kiffin was canned (in all places, an airport) and Orgeron received his first "interim" badge. Tasked with righting the ship, Orgeron led the Trojans to a 6-2 mark in the final eight games. Thinking he would get the opportunity to lead the Trojans more formally the next season, Orgeron was passed over for the head coaching job when USC athletic director Pat Haden plucked Steve Sarkisian from the University of Washington's grip.
"The most humbling experience was when I didn't win at Ole Miss and I didn't get the job at USC and the carpet was pulled out from under me," Orgeron said.
Reflecting on this era, his getting passed over, Orgeron once told the Los Angeles Times, "Besides the death of my father, that was the worst thing that had ever happened to me."
But like a soldier banished from a battlefield, he accepted his fate and did what he knew best: He returned home. After some soul searching and good eatin', Orgeron, not one to remain on the canvas for long, soon recovered. That determination learned from his father long ago in the mucky Larose fields continued to serve him well; he got off his haunches and lived to fight another day as the assistant coach at LSU under Les Miles. As fate had it, a year later, he would become the head coach.
After a bleak beginning in 2016, Miles was removed from his station and Orgeron was promoted to interim coach. Searching for a permanent hire across the balance of the fall, LSU flirted with hot candidates Jimbo Fisher and Tom Herman, but in the end, presented the job to Orgeron on Nov. 26.
The O We Know
Within the state of Louisiana, Orgeron elicits tremendous confidence from the fans. While some remain skeptical, by and large, they believe he is going to succeed. Outside of the borders of Louisiana, however, opinions aren't as kind. Perhaps his unanticipated jumps and landings might lead a casual observer to conclude that Orgeron has simply been at the right place at the right time, that luck or careful opportunist positioning has helped Orgeron — more so than skill or ability — to gain the positions he's held.
Or, perhaps Orgeron's failure to shed himself from close associations with coaching drama has prevented him from garnering the national respect that he deserves. And finally, perhaps his time at Ole Miss is too much of a black mark on his resume to convince the pundits that things will be different, that he's sort of "figured things out" this second time around.
Some fan bases believe Orgeron is like the perpetual B actor who isn't quite ready for a lead role. Either way, Orgeron's hiring at LSU after Miles' exodus was not met with tremendous fear by — let's just say it — Alabama fans.
Further, opposing fans might erroneously conclude that Orgeron is a sort of growling blockhead, a cartoonish caricature, and might not possess the chops to handle such a job as L-S-U. But this assessment is significantly unfair.
"You don't come against him. He's going to wear you out. And he's not going to stop. He's someone you want in your foxhole. You get emotional talking about him." -- John Fallbacher, lifelong friend of Ed Orgeron
Is he tremendously polished? No. But Orgeron is no dummy. Like his father, he possesses street smarts. He's a fighter. A competitor. In ways, he seems to be the Coach With Nine Lives. When he gets knocked down, he gets back up. When Ole Miss hit him in the side with a hook, he shimmied and went to the Saints. When USC hit him with an uppercut, he spun and landed at LSU. Say what you want, but the guy's got something within him that just won't quit.
Most of Orgeron's lifelong buddies have stories to tell about Orgeron's infectious personality, competitive nature and hyper-intensity. To them, he's the Legend of Larose.
There's the one where, as a groomsman, Orgeron was so jacked up for the wedding that he scared the priest. John Fallbacher (nicknamed "Johnny Squat"), who played with Orgeron at Northwestern State, shares a tale that bundles the themes of O's friendship, loyalty, and tenacity:
"When we used to go places, we'd see one another 30, 40 feet away. The first thing we do … he'd get on all fours, and I'd get on all fours. And we'd go at it. BAM! Wherever we were. Restaurants, weddings, anything. We'd sit there and just bang! Bang! Keep hitting. We'd have knots, bruises, cuts. We'd just keep pounding, pounding.
"And that's how his life was. You don't come against him. He's going to wear you out. And he's not going to stop. He's someone you want in your foxhole. You get emotional talking about him. If you needed him, he was there anytime. Day, night. You call him, he's coming. And when he comes, it's like a bull. Everybody better get out the way."
The Problem
When Joe Alleva hired Ed Orgeron as the 32nd head football coach in LSU history, he knew fans would expect him to defeat the 30th head coach in LSU history. And if there was a common word spoken at the Lafayette event, here's a hint: It started with the letter A and ended with letter A.
Jordy Hultberg, a former basketball player for Dale Brown turned radio and TV personality, suggests that the litmus test for Orgeron — or any LSU coach for that matter— is whether he can beat Alabama. "You've got to win, but you've got to beat Alabama," Hultberg told SDS. "It's been six years now."
Ray Maloney, a Baton Rouge resident and LSU season ticket holder since the 1960s, echoes that sentiment. "LSU fans think about beating Alabama constantly, constantly. Ad nauseum," Maloney says.
Kevin Maloney, Ray's son who is attending the Lafayette event with his father, believes Orgeron will. "Coach O's going to get him," Kevin says.
Sure, they'll talk about the quarterback situation and the impact of the hires of Matt Canada and Dave Aranda at these events. But the focus is beating Saban and Alabama. To win the West, LSU believes it will have to exorcise the demons that have unwelcomingly arrived for the past six games with the Crimson Tide.
If it's any indication of what might happen, the campus is stoked. Dietz Miller, a junior at LSU attending the Tiger Tour with his father, relays the campus excitement after Orgeron's hire. "Everyone loves him," Dietz says.
Miller's father, Joe, believes LSU needed a change. "I've always been on the Miles train, but things were getting a tad old."
Alleva, who spent 10 years at Duke and was the athletic supervisor who navigated the tumultuous Duke Lacrosse case, felt a shift of energy when Orgeron took over for Miles.
"As soon as he got the job, he changed the whole dynamics and culture of the football building, not just the players, but with the whole staff," Alleva told SDS. "It was contagious. His energy and passion for what he does just permeated the whole building. I'm really pleased and proud of the culture he's developing for this program. He's honest and he's truthful and he's down to earth. He's a good man, good principles. He's just the kind of guy you want to play for."
The Solution
So what will be different for Orgeron this time? First, he is going to let his coaches coach. He's not going to micromanage as he did at Ole Miss. "Well, here's the thing. I learned I couldn't do it all myself," Orgeron said. "I should have been smart enough to let them coach."
Next, he believes that practice should be intense but short. His philosophy is that players shouldn't tire from slogging through long practices; they should expend their energy in games.
Orgeron has taken inventory of his strengths and weaknesses, and he will continue to do what he's always done well: recruit. As he visits high schools and homes from Thibodeaux to Tallulah to Tickfaw, Orgeron will be pitching development. He'll tell them he's one of them, a full-blooded Louisianan who came home after touring the world. He'll talk about all the fun they'll have in Baton Rouge, and the opportunities to experience a winning culture.
"I learned I couldn't do it all myself. I should have been smart enough to let them coach." -- Ed Orgeron on what he learned from the Ole Miss debacle
People will admit: Les Miles, with all his quirks and foibles, was a pretty darn good football coach. Speculators believe he was fired because it was simply time for a change. But to say that the LSU fans, the athletic director, and anyone who has campus authority in Baton Rouge, doesn't want Orgeron to perform better than Miles just isn't true.
The expectations on Orgeron are huge. Gone are the days of the rebuilding years of the 1990s, the Hallman/DiNardo mediocrity, because, like him or not, the 30th coach in LSU history set standards for which subsequent LSU coaches must meet.
If Orgeron has the confidence of anyone, it's Alleva. "I think that he has tremendous experience," Alleva said. "He learned form his mistakes. He'll be the first to tell you that he made mistakes at Ole Miss and incorporated what he learned at Southern Cal and brought all of that experience to us now."
Behind the gritty façade, the sound bites and the coachspeak, the Marvel-comic-like aura, Orgeron is a deeply analytical man who has negotiated the trying moments of his life by turning to his faith. "(Faith) has been a huge part for the last 18 years," Orgeron said. "You grow on a yearly basis. Obviously I still have a lot of things to work on, but I consider several pastors my mentors. We try to go to church every Sunday; with my schedule I can't. But I think everybody needs something to lean on, some spiritual background."
The maturation process has left him unworried about pressure or critics. "You want to talk about pressure? Be the interim coach at LSU," he told SDS. "There are always going to be critics. You're not going to win every game. I don't care what other people think, man. They ain't been in my shoes. Everybody's got to walk their own path. I'm the one that gets up every morning and goes to work. I'm the one who wants to feed my family."
[bottom-article-ad]
During his introductory press conference, Orgeron revealed this poignant side when he mentioned his mother and father. A brief silence permeated the room as O fought back tears and pounded his fist on the podium in emotion.
Standing in a restaurant inside a hotel casino in Lake Charles at one of the Tiger Tour events, Orgeron expounded on this moment. "Number one, for my mother and my father, for me to be the head coach at LSU would have been utopia, more than they could ever dream about," he said. "When I saw them raise me, I saw them work very hard and I saw them make a lot of sacrifices. I grew up a rich man in their home. We weren't rich by no means. But they gave me all I needed to have the success I have in life.
"I think my dad dying at an early age of 70, he would have loved to have this time with his grandchildren. His grandchildren looked up to him; my wife was very close to my father and we had a great relationship with my mom and dad. It would have been a dream come true for him to walk into Tiger Stadium."
A Town Proud to Call Him Their Own
Back at The Crab Station in Larose, Rachel says that the town is brimming with excitement over the hire of Orgeron. "Oh, he's the topic of many conversations," she says. "Coach O is a lot of the gossip around here. Everybody's super excited. Small towns like this, anything like that comes out of it, you can't help but be excited."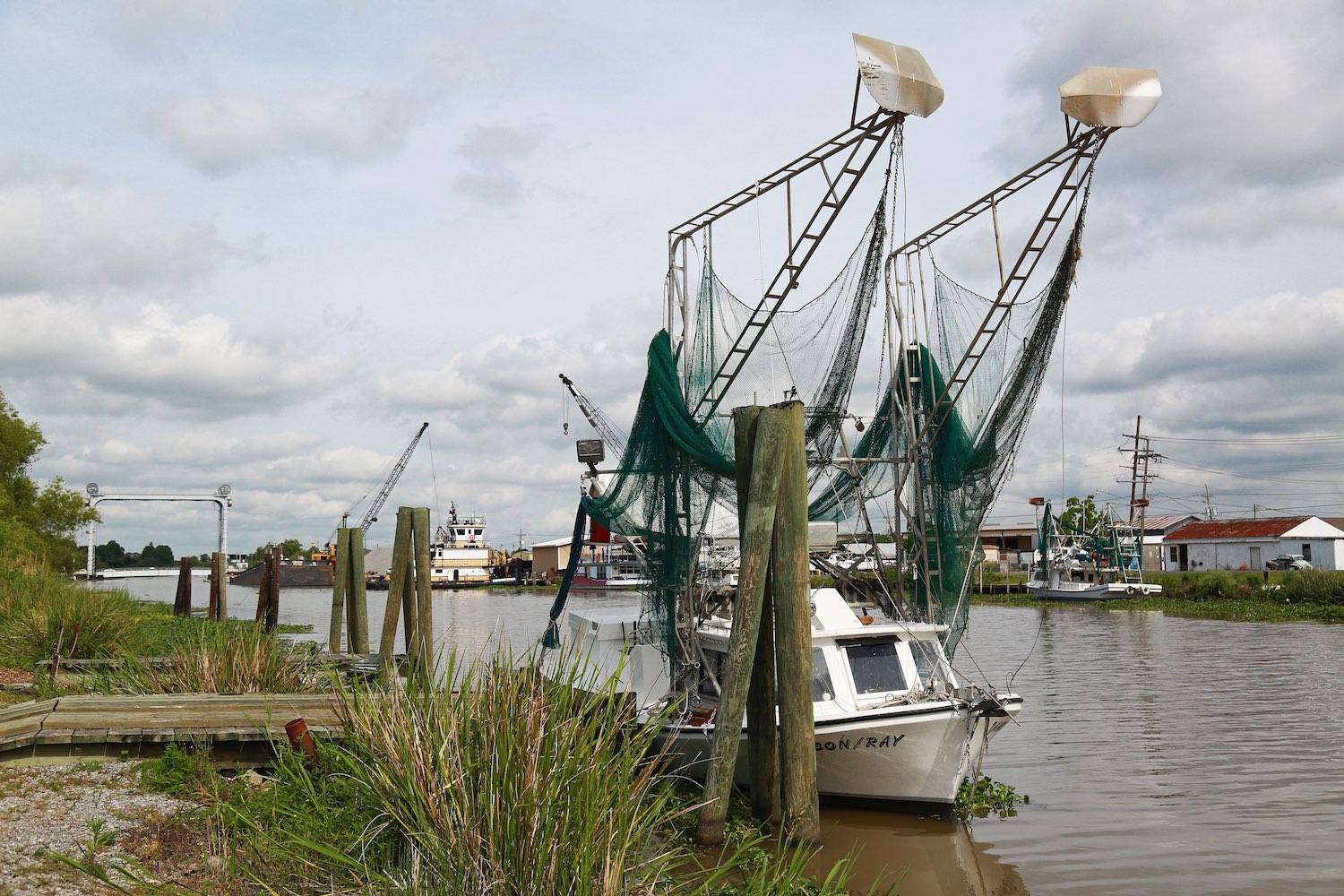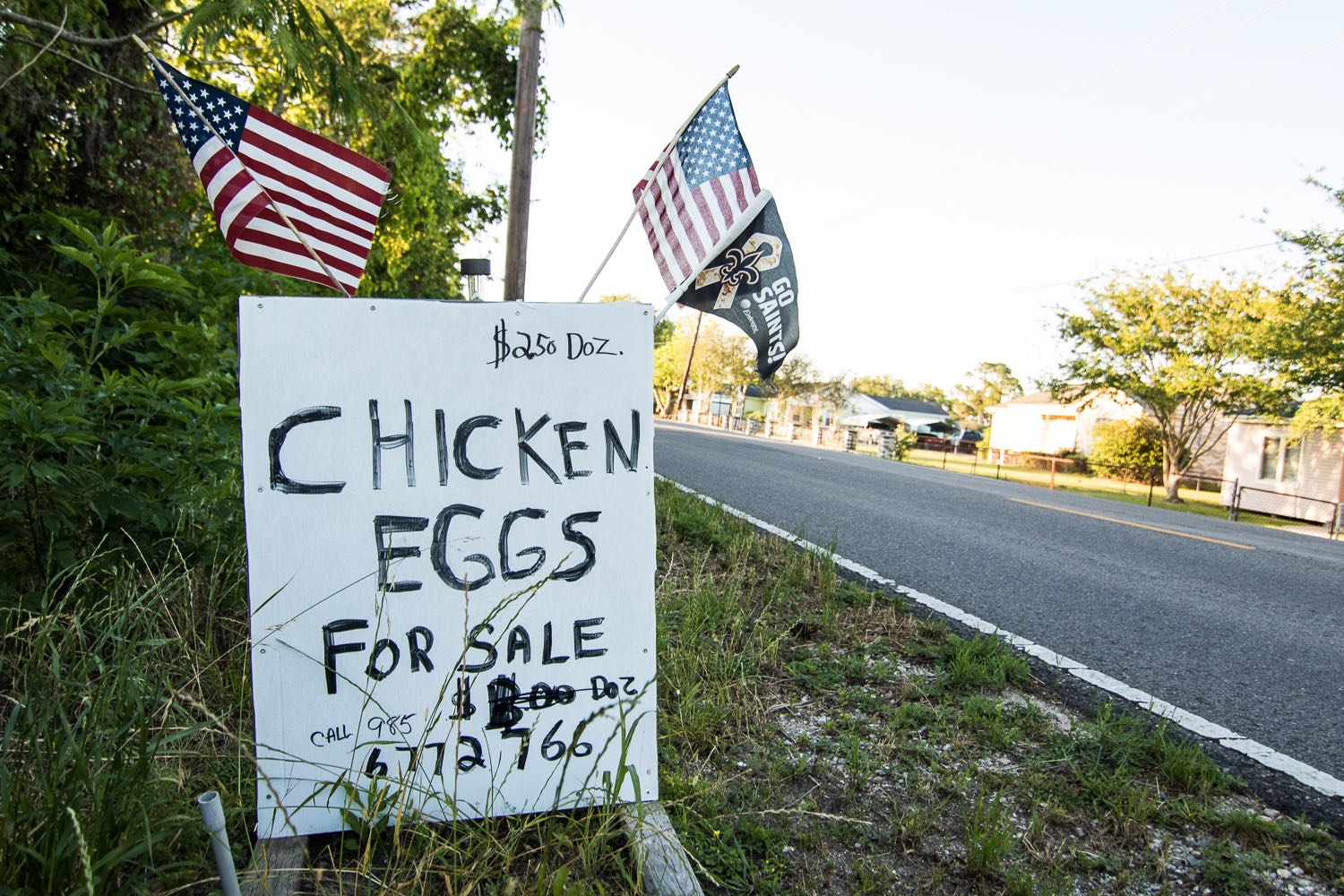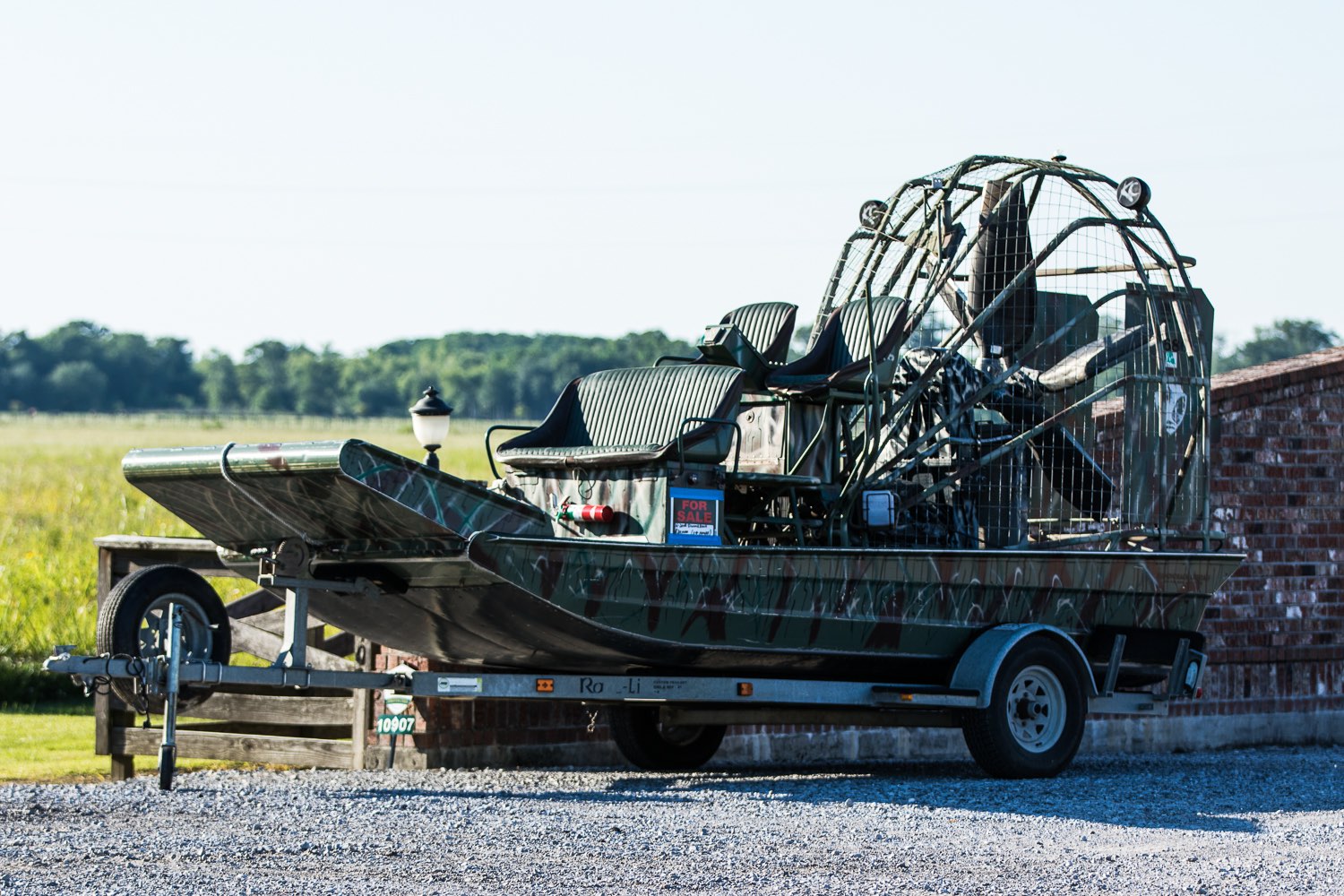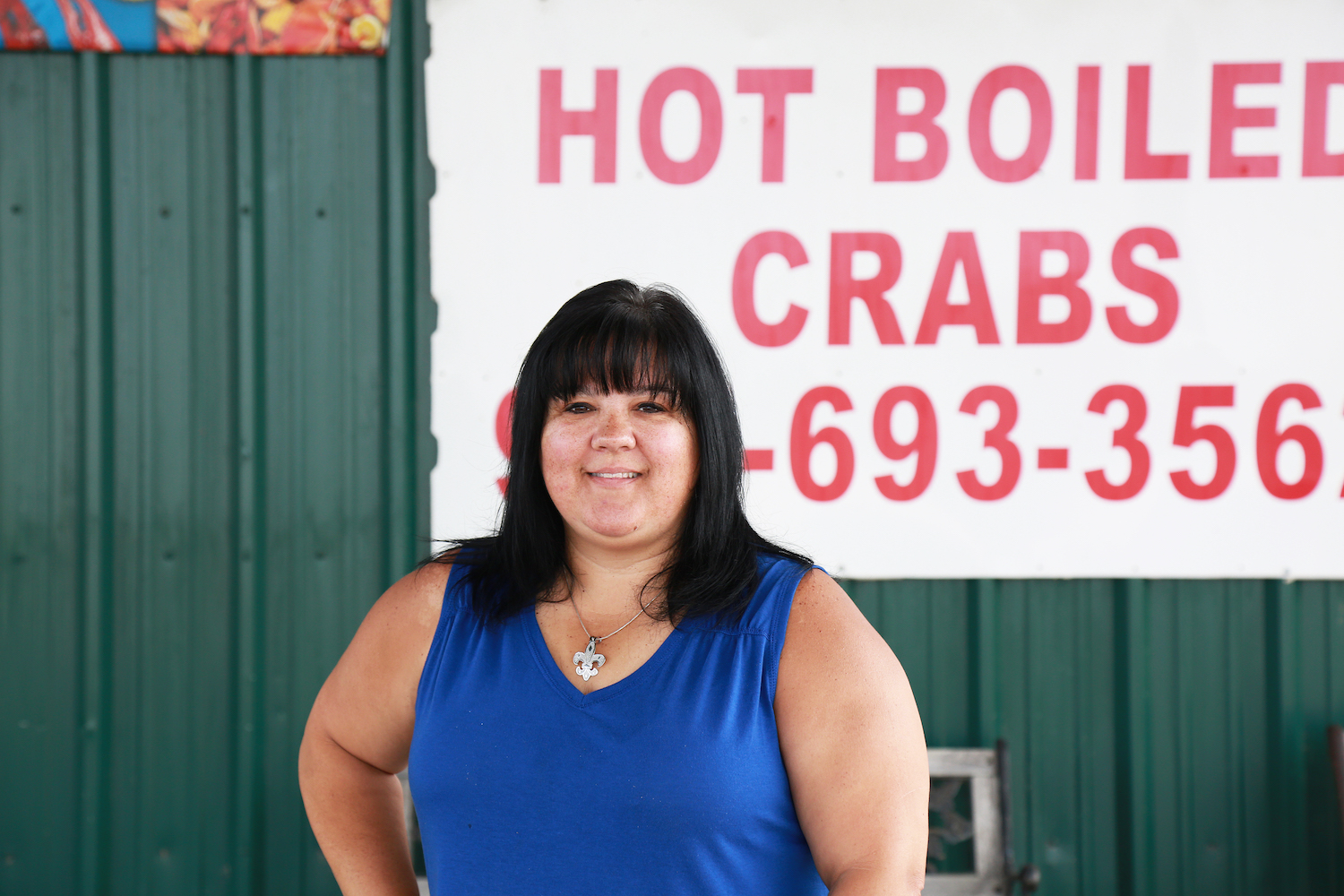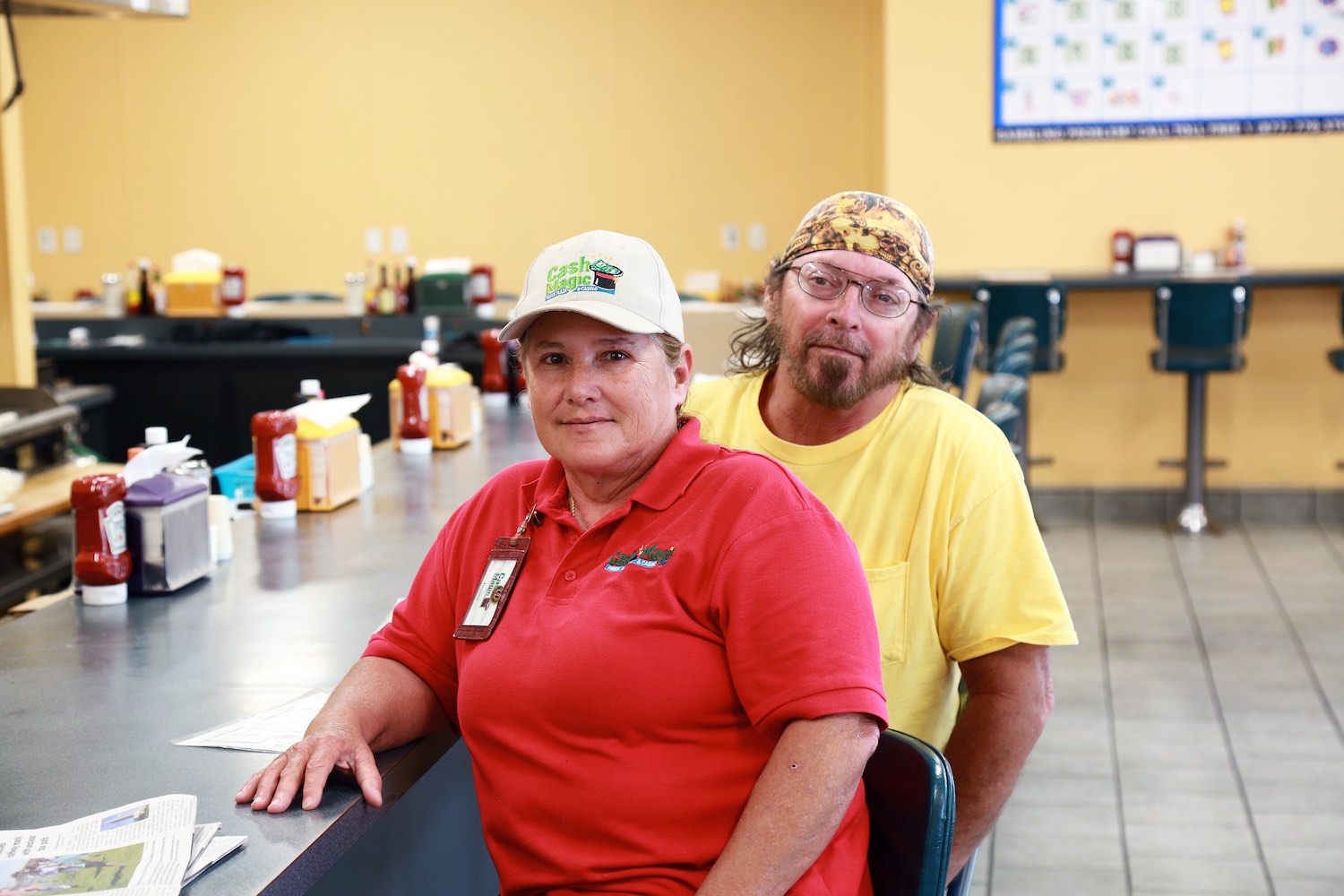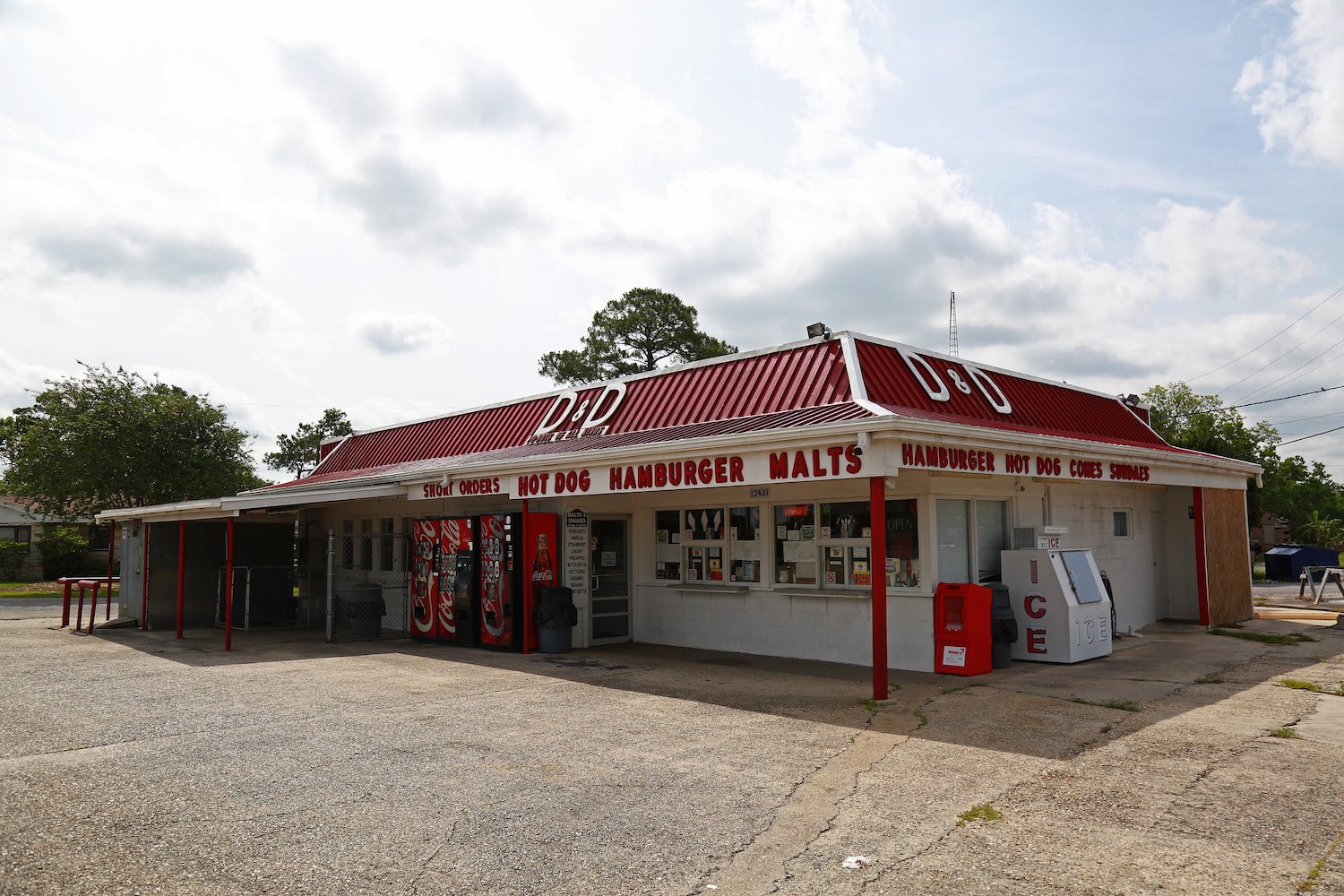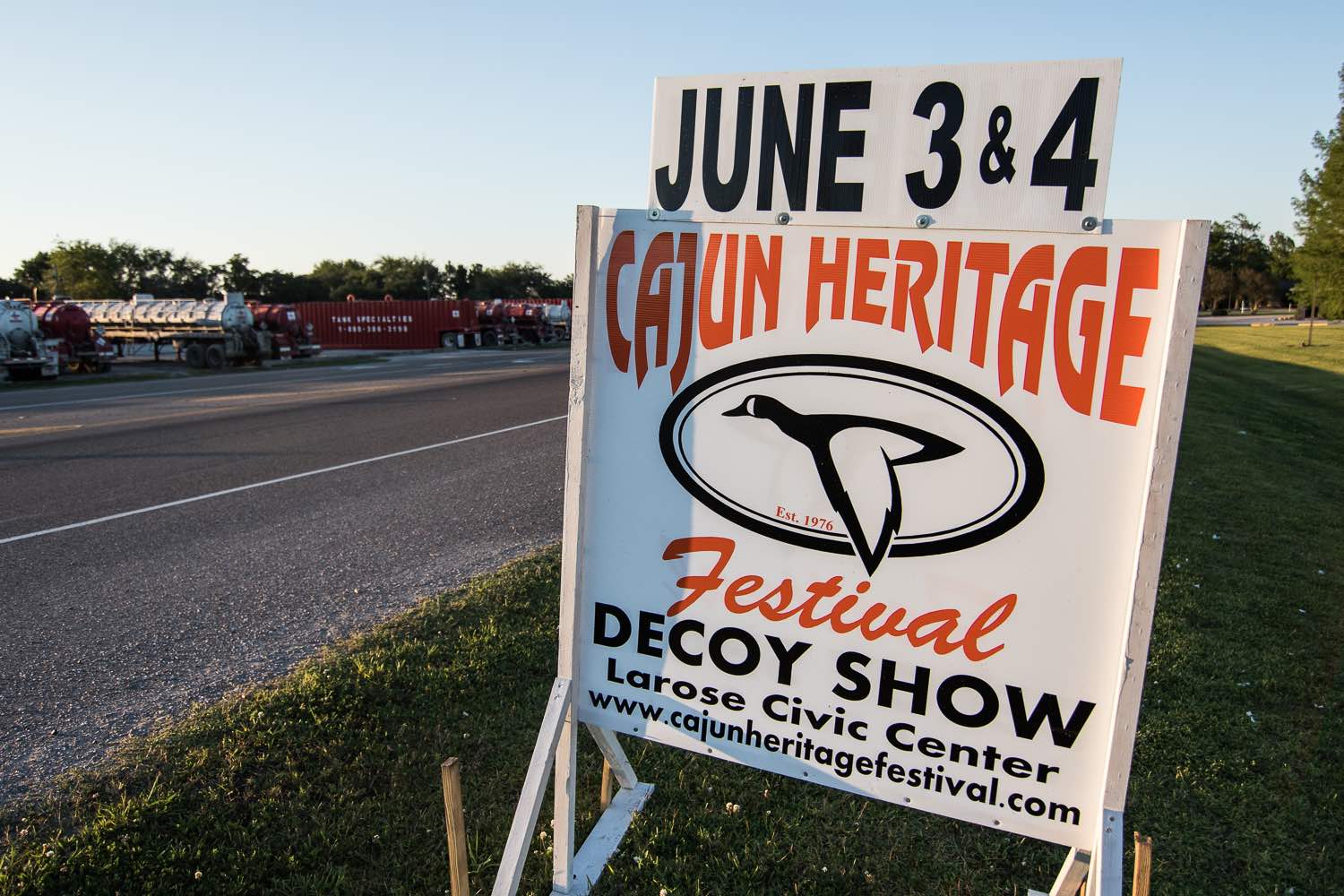 Jason, an offshore boat captain, says, "I've been rooting for Ed for a while … you can't imagine the camaraderie down here, how much they are so behind him."
Back in February, the city honored Orgeron with "Coach O Day" at the Larose Civic Center, where over 1,500 people were jammed. On a rainy night, Orgeron's number was retired and a number of dignitaries spoke, including Bobby Hebert and former Louisiana Governor Edwin Edwards. Among the attendees was LSU Heisman Trophy winner Billy Cannon. In a city still reeling from an economic downturn, the event was a shot in the arm. At first glance, the town appears languished and worn, but for Orgeron, Larose is swelling with pride.
"It's not often anything like that happens down here," Joanne at Cash Magic says. "The town loves it. Every place they go, that's all anyone talks about. It's a big deal. We're proud of him."
Arceneaux agrees. "This area supported him from the time he walked on campus even as an assistant," he said. "But when he was given the opportunity, it was like this whole community came together like I've never seen. This community backed him one hundred percent. I didn't meet one person who said something negative about his opportunity."
Bailleaux leans against the tailgate of his truck, a ribbon of smoke twisting into the Larose air. Behind him, live crabs are pulled up from an icy cooler on a conveyor belt. One even waddles across the floor. "I think he's going to do very good. He's a good coach; he's bringing a lot of talent with him. He did good last year!" Bailleaux says, his voice rising to a Frenchy crescendo.
Orgeron's lifelong friend, "Johnny Squat," said everybody has been asking him how Coach O is going to do.
"He's gonna make LSU back, title contenders every year,'" John Fallbacher says. "His coaching ability, his intentness. The people that he'll bring in that he believes in, they're all going to buy in to him, they believe in him. And the players believe in him. … He's got that motivation, that aura about him.
"He's going to prove you wrong. … He's not going to take defeat at anything.
"He's going to bring LSU back to the Charlie McClendon days. LSU was everything in the South, in Louisiana. It was the biggest thing. Ed's going to bring it back. There's no doubt. There's too much talent at LSU. There's too much support, and he will not give up until it happens."
It means something when the local kid grows up and makes something of his life. When the boy who used to run the fields grows up to be a man of which a place can be proud. But this is especially true if he comes from a small town.
Like most of the citizens of Larose, Orgeron embodies what it means to be a Cajun. Hard-working. Loves to eat. Loves to have a good time. Would give you the shirt off his back. He's one of them. Yes, he's a man of the people. Larose people. As the saying goes, "He's the first LSU coach in a long time who doesn't have an accent."
But for Larose, it's much deeper than that. Orgeron evokes a feeling. It's something you see in the eyes of Michael Bailleaux, hear in the voice of Joanne from Cash Magic.
Hope.
Al Blanton, a freelance writer for SDS, is the owner of 78 Magazine, based out of Jasper, Alabama. Follow Al on Twitter @alblanton78.