LSU TIGERS
Les Miles discusses his favorite trick play he ever ran while at LSU
During his time at LSU, coach Les Miles developed quite the reputation for running trick plays no matter the circumstance.
Play Underdog For Heat-Celtics Game 6! Who ya got?
...
On Monday afternoon, Miles revealed which trick play was his favorite, and it should come as no surprise that it came in a critical situation against Florida.
As you can see in his answer below, Miles cited a 2010 fake field goal against the Urban Meyer-led Gators as his top trick play. He said the play, in which the holder tossed the ball over his head to the kicker, would have worked even better if the toss had been better:
Read More
Sports betting in Louisiana is officially live in the great state of Louisiana. Whether it is betting on who will win the SEC this year or the next New Orleans Saints football game... if you live in Louisiana, you can now do it from your mobile phone.
AMA: @CoachLesMiles on his most memorable trick play: pic.twitter.com/Fvp4wGwLhZ

— RedditCFB (@RedditCFB) November 6, 2017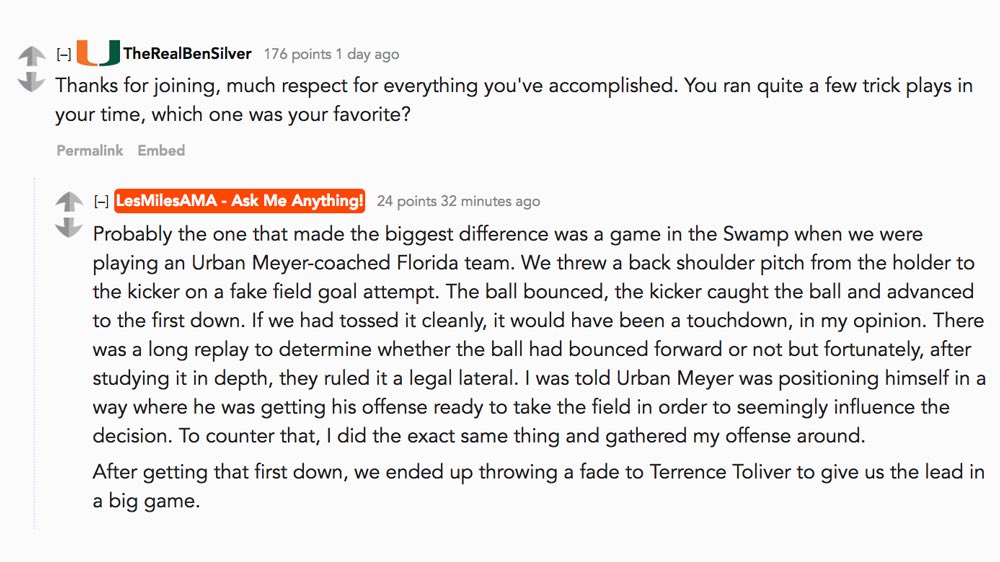 Relive the play in all its glory below:
It takes a lot of bravery to call a play like that in a situation like that, but that's why the Mad Hatter got his nickname.
LSU scored a touchdown on that drive and went on to win 33-29, so it worked out well for the Tigers and became one of Miles' most memorable moments as a head coach.