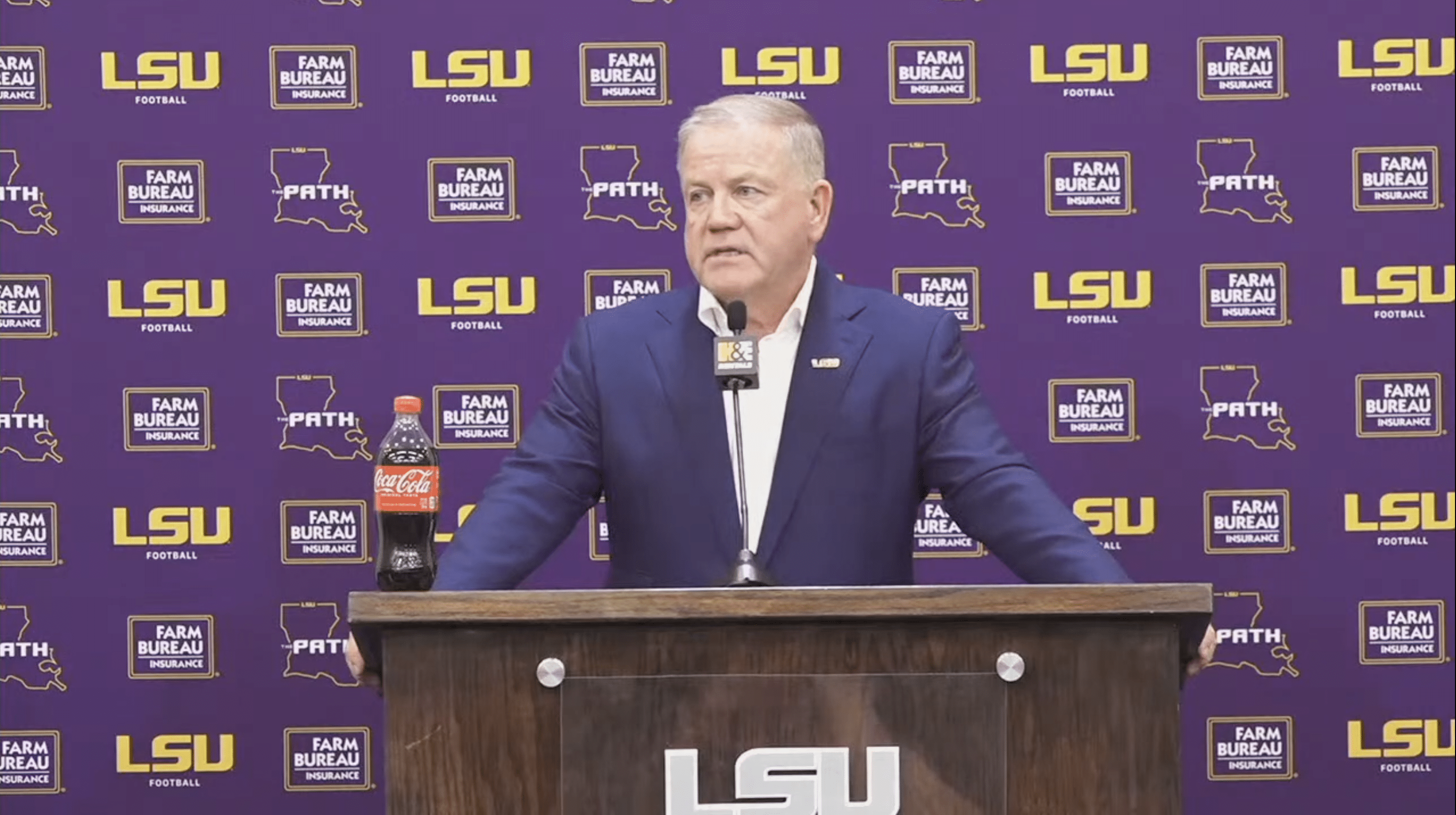 LSU TIGERS
LSU football: Tigers hope 1 year makes a big difference in key areas
LSU is getting ready to open its season against Florida State on the day before Labor Day.
Just like last season.
The Tigers (ranked 5th) appear to be evenly matched with the Seminoles (ranked 8th).
Just like last season, when FSU prevailed, 24-23, in a battle of unranked teams at the Caesars Superdome.
LSU will have to try to slow down Jordan Travis and the Seminoles' dynamic offense without star defensive tackle Maason Smith.
Not just like last season, when Smith suffered a season-ending knee injury on FSU's 1st possession, but pretty darn close as Smith will serve a 1-game suspension for participating in an autograph-signing session shortly before the NCAA decided to allow such things.
And the Tigers should feel right at home at Camping World Stadium in Orlando.
Just like the end of last season, when they went to the site of Sunday night's game and blasted Purdue, 63-7, in the Citrus Bowl just 4 days after the Seminoles went into the same venue and knocked off Oklahoma, 35-32, in the Cheez-It Bowl.
But for all the similarities between these teams and between this year's opener and last year's meeting, there are some significant differences.
At least LSU hopes so.
Head coach Brian Kelly said Monday that the Tigers are a smarter football team, that they understand the systems better entering his 2nd season, that they have a greater appreciation for the "smallest" details that need to be taken care of in order to be a more consistent team than they were even in a 10-4 season in 2022.
The Tigers' performance in last year's opener showed that shrinking concerns about the offensive line's readiness had shrunk a bit prematurely, though the unit grew into a strength as the season progressed.
Kelly joked that 6 days before last season's opener it would have been virtually impossible to find a consensus about the precise composition of the starting unit against the Noles.
"We're in such a different place than we were last year, and we should be," Kelly said.
The offensive line's early struggles diminished the running game, opening only occasional holes for running backs and causing most of the running success to come from quarterback Jayden Daniels scrambling away from trouble.
Daniels ran for 114 yards against FSU last year while running backs Noah Cain, Armoni Goodwin and Josh Williams combined for 39 yards.
LSU enters this season with 8 viable options at running back, though Goodwin (doubtful) and Williams (probable) have been limited in preseason camp.
The performance last season featured badly timed defensive breakdowns that helped the Noles convert 11 of 15 3rd downs — an issue that would never be fully solved — and all sorts of breakdowns on special teams that would be virtually chronic throughout the season.
Even in Smith's absence, Kelly said the Tigers "are really pleased with the growth and development of our defensive live guys."
Additionally, linebacker Harold Perkins hardly played in last year's opener, and he's being touted as 1 of the most dynamic defensive players in the country going into this season.
Jay Bramblett shanked a punt that set up a short field, leading to a 43-yard touchdown drive a year ago. But Bramblett's miscue, unlike most of the special teams' shortcomings, was an aberration.
"Jay Bramblett has been a weapon," Kelly said.
Malik Nabers muffed 2 punts that the Noles recovered near the LSU goal line.
But Kelly said the difference in Nabers' maturity and dependability both on and off the field from last season until now "is night and day."
FSU blocked 2 kicks by Damian Ramos — a 30-yard field-goal attempt and an extra-point attempt that would have produced overtime after the Tigers completed a 99-yard drive with a touchdown on an untimed down at the end of the 4th quarter.
Kelly said Ramos has been "outstanding throughout camp."
As for the special teams as a whole, he said, "our miscues last year were evident," noting that "we didn't field the ball very well."
But this season, Kelly said, "we think special teams can and should be a positive force and influence games."
FSU will provide a good gauge for where LSU is entering the season.
Just like last season.
But the better gauge might be how the Tigers perform in areas of presumed improvement that were weaknesses at this time last season.
Read More
Louisiana online sports betting is officially live in much of the state. Louisiana joined the handful of other SEC football states with legalized sports betting in January 2022.