LSU TIGERS
Tell the Truth Monday: LSU coaching search overshadows remaining games
LSU is a football school.
Always has been, probably always will be.
But it's Tell the Truth Monday – and the truth is, football isn't that big a deal these days.
The many thousands of empty seats in Tiger Stadium on Saturday night served as evidence of that.
Saturday nights in Tiger Stadium are the biggest social events in Baton Rouge every year.
The maximum number of Saturday nights in Tiger Stadium in any given year is 6.

DRAFTKINGS LOUISIANA

Pre-Registration Bonus!

PRE-REGISTRATION
$100
BONUS
The game against No. 25 Arkansas on Saturday night was just the second Saturday night game against an SEC opponent this season. Perhaps the finale against Texas A&M in 2 weeks will provide one more SEC after-dark opportunity.
The nonconference game against Louisiana-Monroe this Saturday will kick off at night (8 p.m.) just as earlier nonconference games against McNeese State and Central Michigan did.
Any night game in Tiger Stadium is special, but those SEC games are much bigger.
Not this season, though.
An awful lot of people who wait all year for these events, who spend a whole lot of money for the cherished opportunity to experience them, chose to stay home.
Read More
Louisiana sports betting is officially live in much of the state. Whether it is betting on SEC football or LSU football games or the Heisman race each year, if you live in Louisiana, you can now do it from your mobile phone.
It's reasonable to assume a lot of them couldn't find anyone to take the tickets off their hands.
They'll probably stay home again when the Aggies come to town for the final home game of Ed Orgeron's tenure.
Disappointment in the football program is bad. Anger about the football program is worse. Apathy about the football program is worse still.
And the truth is that's what Orgeron has brought this program to, less than 2 years after a magical championship season – apathy.
There's still excitement around the athletic program, but much of it is being channeled in other directions.
Will Wade's men's basketball is off to an impressive start as NCAA Tournament appearances are starting to come with regularity again.
Kim Mulkey's arrival as head coach has sent the excitement level about the women's basketball program through the roof, even though her rebuilding team had a surprising loss Sunday.
And fall baseball under new head coach Jay Johnson has begun and is getting attention.
At its peak under Skip Bertman and, to a lesser degree Paul Mainieri, the baseball program was second only to the football program in generating consistent enthusiasm.
Now baseball – even fall baseball – is again a big deal because the expectation is that Johnson's first team is likely going back to the College World Series.
Offseason and early-season optimism can fade quickly when in-season reality infringes on hopes and dreams.
Just ask the Tigers' preseason No. 16 football team. They're 4-6 overall and 2-5 in the SEC.
They have to win these last 2 games just to be eligible for a possible berth in one of the least significant bowl games.
It's more likely that they will finish with a losing record as they play out the string in front of more and more empty seats.
The 2021 football team is quickly fading off the public's radar screen.
In fact the biggest blip comes not from these remaining games, or the evolving quarterback situation or anything related specifically to this team.
The biggest blip comes from athletic director Scott Woodward's search for Orgeron's successor, which might conclude before this season officially does.
Maybe it will be the guy who will coach against Orgeron in 2 weeks – A&M coach and former LSU assistant Jimbo Fisher.
Maybe it will be another former Tigers assistant – Michigan State head coach Mel Tucker.
Maybe it will be Oklahoma head coach Lincoln Riley.
Perhaps it will be some dark-horse candidate.
It used to be that the 2 most popular seasons at LSU were football season and spring football season.
When the new coach does arrive, his first spring football season will divert some attention from the winter and spring sports.
Certainly his first season next fall will again be a big deal – at least initially.
But for now the most interesting football season at LSU is coaching search season.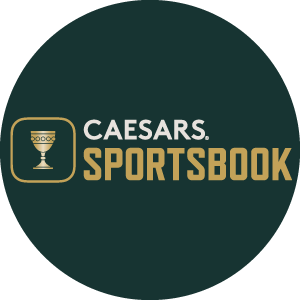 Caesars Sportsbook
STATES Louisiana
SIGNUP BONUS
UP TO $1,250
+1K REWARD & 1K TIER CREDITS