SEC
Re-ranking college football's top 25 teams based on fan base grammar
While many argue preseason rankings are meaningless and college football needs to do away with them, here's a different kind of preseason ranking.
Thanks to Grammarly.com, we now know which current AP Top 25 teams have the worst grammar.
Here's a blip of how the study was conducted:
We began by taking the first five comments posted under each article on SB Nation's official college football team blogs until we had gathered a total of 100 comments for each team. The comments contained at least 50 words and were posted within an average timespan of two months ending August 12, 2015.

Using Grammarly, we identified the errors in the comments, which were then verified and tallied by a team of live proofreaders. For the purposes of this study, we counted only black-and-white mistakes such as misspellings, wrong and missing punctuation, misused or missing words, and subject-verb disagreement. We ignored stylistic variations such as the use of common slang words, serial comma usage, and the use of numerals instead of spelled-out numbers.

Finally, we calculated the average number of mistakes per one hundred words by dividing the total word count of the comments by the total number of mistakes for each college football team.
Alabama fans won't be happy about this, because the study concludes they have the worst grammar of any AP top 25 team, while Auburn fans have the best grammar in the entire country.
Here's the top 25 re-ranked: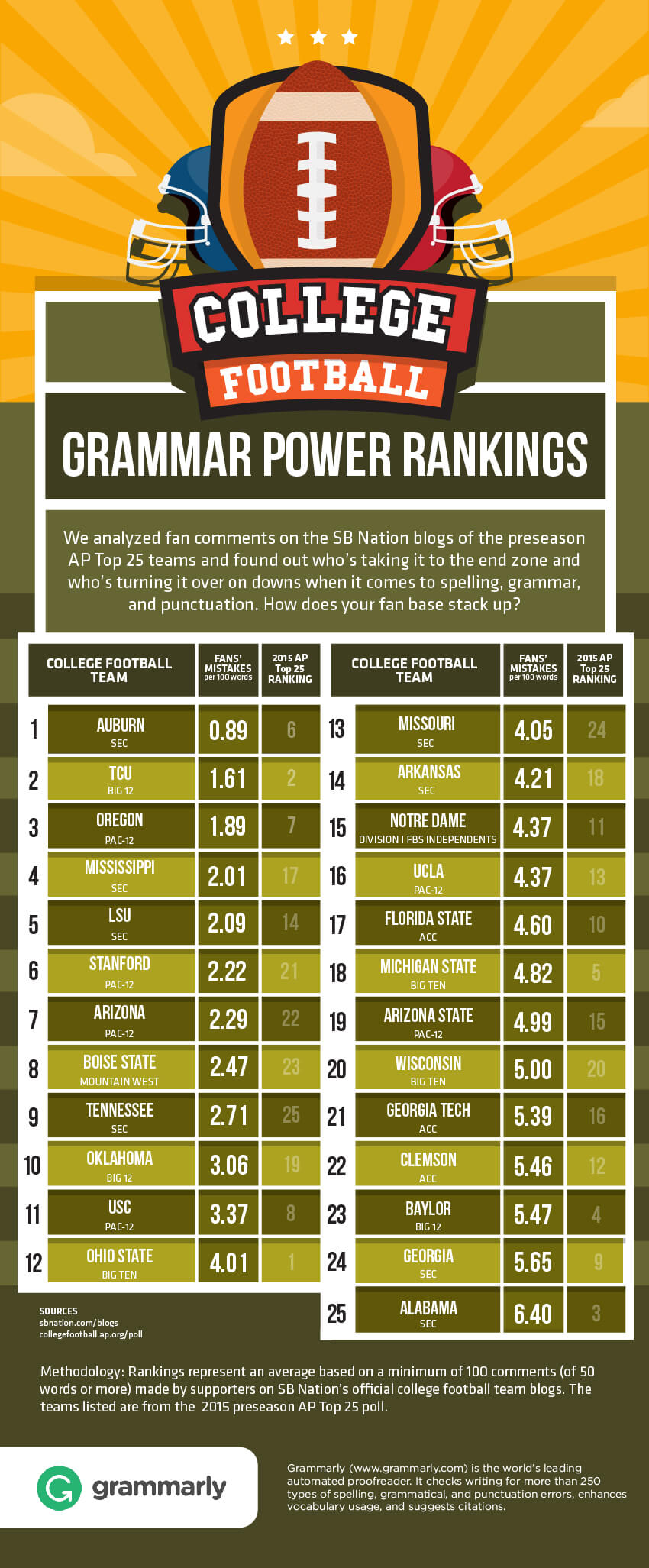 You can read more about the study here.