SEC
LOOK: McNeese State has the heaviest player in CFB history, listed at more than 4 tons
When you think of heavy NFL or college football players, you think of guys who tip the scales at over 350 pounds.
However, McNeese State is apparently hiding a guy on its roster that ways more than four tons.
As you can see in the tweet below, McNeese State accidentally has DB Cory McCoy listed at 8,578 pounds:
McNeese State roster lists Cory McCoy at 8,578lbs: https://t.co/nZBt7PAAUU #GeauxPokes (ht /u/kozakandy17) #AbsoluteUnit pic.twitter.com/wp7CHFxgMZ

— RedditCFB (@RedditCFB) September 20, 2018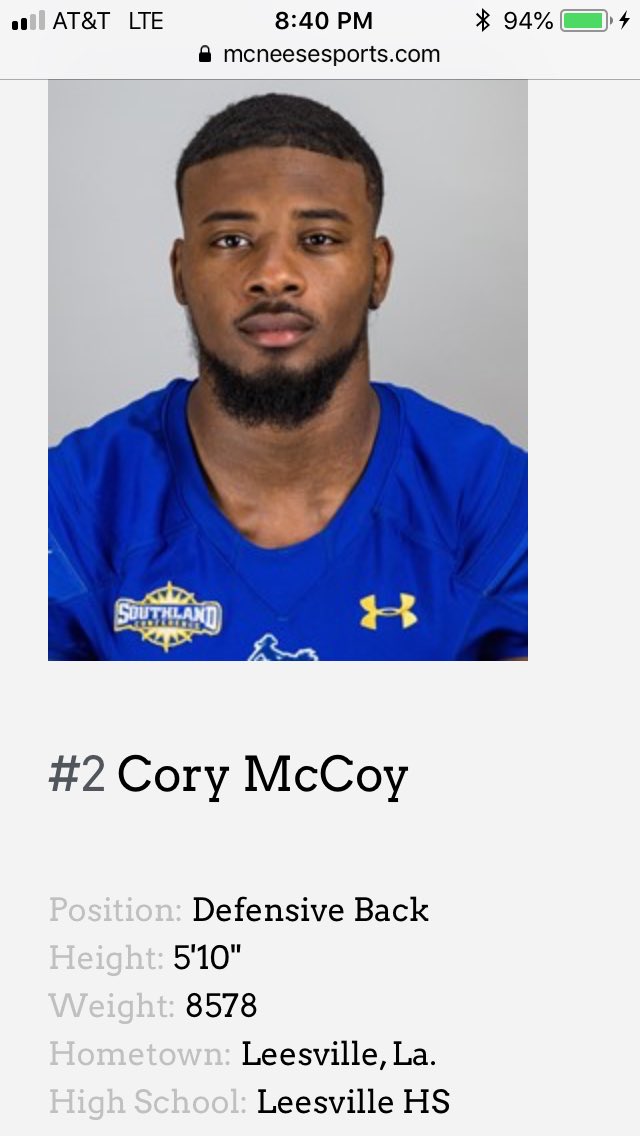 Based on that photo, and the fact that he's listed at 5-10, we're guessing that McCoy doesn't actually weigh as much as two full-sized SUVs.
McCoy is a sophomore, and McNeese State is set to visit LSU in 2021, so the Tigers better hope this tank of a man doesn't take a redshirt the next couple of years.