SEC
Meet the SEC West coaches' wives of 2016
Coaches often make their reputation based on talent evaluation. With new players and staff to account for every year, it's easy to overlook the most crucial decision a coach can make. Coaches' wives hold down the fort when their husbands are busy. They are ambassadors in the community and representatives of not only the coach himself, but also the university. These are the women that keep some of the most powerful men in the SEC levelheaded.
Alabama: Terry Saban
It's no secret that Terry Saban is the ruler of the house that she shares with her husband. She's been credited with tipping the scales that sent Nick from the Miami Dolphins to Tuscaloosa, a decision that has certainly paid off. Her love for college football was the stated reason, and she's been a great representative for it.
Arkansas: Jen Bielema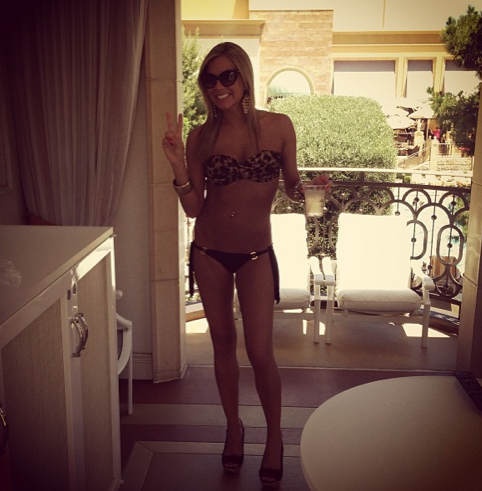 (Image via jen.bie in Instagram)
Jen is a perfect match for her husband Bret's boisterous, wild personality. Possibly the best recruiting job ever done by the Hogs' head man, he met her at a Las Vegas blackjack table and was able to land a solid verbal commitment. This only adds to the legend of Bielema, who can be seen with his lovely wife and two dogs in the new documentary "Being Bret Bielema" that's airing on ESPNU.
Auburn: Kristi Malzahn
The deeply religious and often sarcastic Kristi Malzahn perfectly fits her husband's personality. Having met in grade school back in Arkansas, the two have remained close ever since. They've always been a small town couple, so Auburn suits them perfectly.
LSU: Kathy Miles
Get to know Les Miles' wife, Kathy, in this cover story from April's Tiger Rag Extra https://t.co/Nl3FH8gPRk

— Tiger Rag (@Tiger_Rag) June 23, 2016
Kathy Miles' intensity is known to match her husband's, which is why she's a perfect fit as the first lady of the Tigers. She's been there for every last-second victory and disappointing loss as her and Les have become fixtures in the Baton Rouge community. One of the biggest reasons for The Mad Hatter staying at LSU so long is the lifestyle that he and his wife are so fond of in the city.
Mississippi State: Megan Mullen
The Mullens embody what it's like to be a football family. Just look at them there with their son Canon – now that's an SEC football name. The Mullens met while Dan was the QB coach at Bowling Green under Urban Meyer, and Megan was a local TV news anchor in Toledo. With a story that reads a bit like an '80s movie (other than the fact that he hit her up via email), this couple has gone from winning national titles at Florida to building up Mississippi State.
Ole Miss: Jill Freeze
Jill Freeze has been with Hugh since 1992 and has been there for nearly every step in the process of him achieving his dream of becoming an SEC head coach. She is a strong Christian and leads a prayer group among the coaches of the football staff. With a great standing in the community and sweet, southern charm, it's hard to hate on Mama Freeze.
Texas A&M: Charlene Sumlin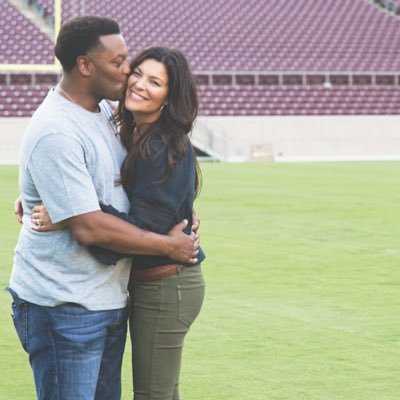 (Image via @courshel on Twitter)
Kevin Sumlin hit a home run when he proposed to Charlene, who he met during his time at Minnesota. The superstitious and charitable first lady of Aggieland fits right into College Station. For every quirk and cheer associated with the Ags, Charlene has one of her own. She doesn't watch any coverage of her team, including "College Game Day." She sits in the same spot next to the same people every Saturday and changes her wardrobe if the team isn't winning to give them some luck. She's also known to be a great cook.