Washington NFL team has adopted new name
The Washington NFL team will officially no longer be referred to as the "Redskins" moving forward.
Instead, according to ESPN NFL Insider Adam Schefter, the NFL team will be known as the "Washington Football Team" for the time being.
This is not expected to be the final name chosen for the franchise but with the 2020 season starting up in the coming weeks, the franchise must not have felt it did not have enough time to decide on a new name to officially brand itself for the upcoming season.
"Effective immediately, Washington will call itself the 'Washington Football Team,' pending adoption of a new name, sources tell ESPN. This is not a final renaming and rebranding for team; this is the name it wants to use until pending adoption of a new name in the future," according to Schefter.
Here is the new logo the franchise plans to use for the 2020 season.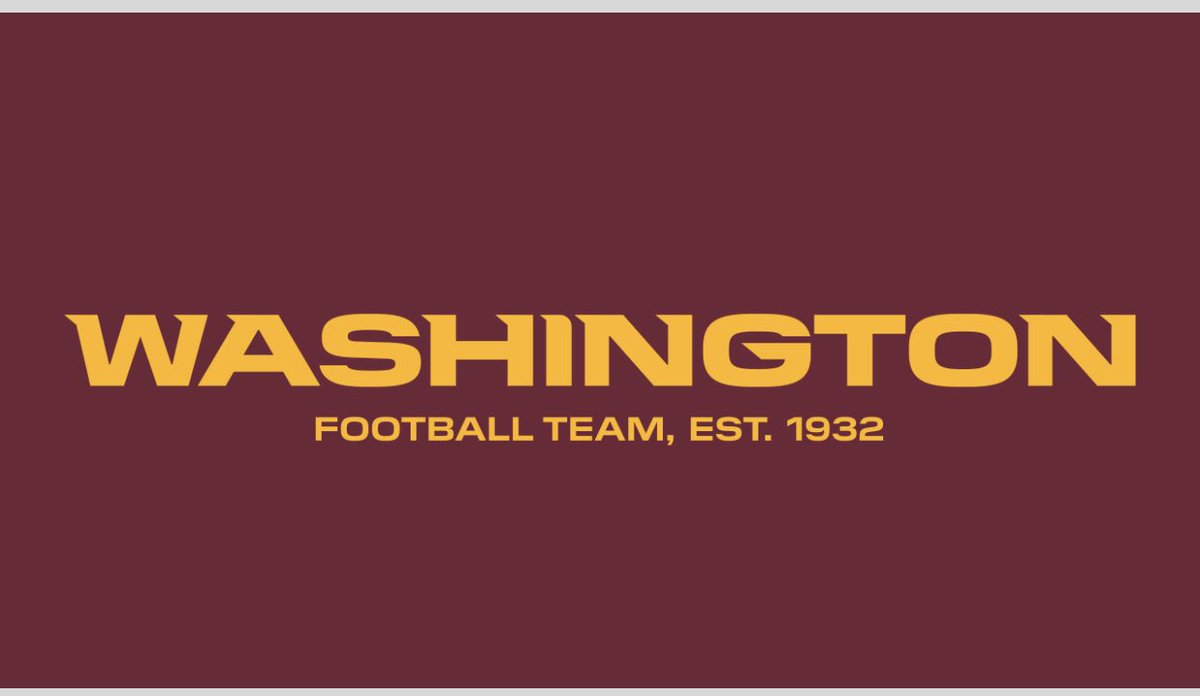 The old logo has also been removed from the helmet and will be replaced by each player's number. The franchise's color scheme will also remain the same.
Washington will not have any change to its color scheme. It will still use burgundy and gold. The Redskins logo on the helmet will be replaced by the player's number in gold. The Washington Football Team will debut its home uniforms in week 1 against the Eagles. pic.twitter.com/8DpC6b0Tyj

— Adam Schefter (@AdamSchefter) July 23, 2020