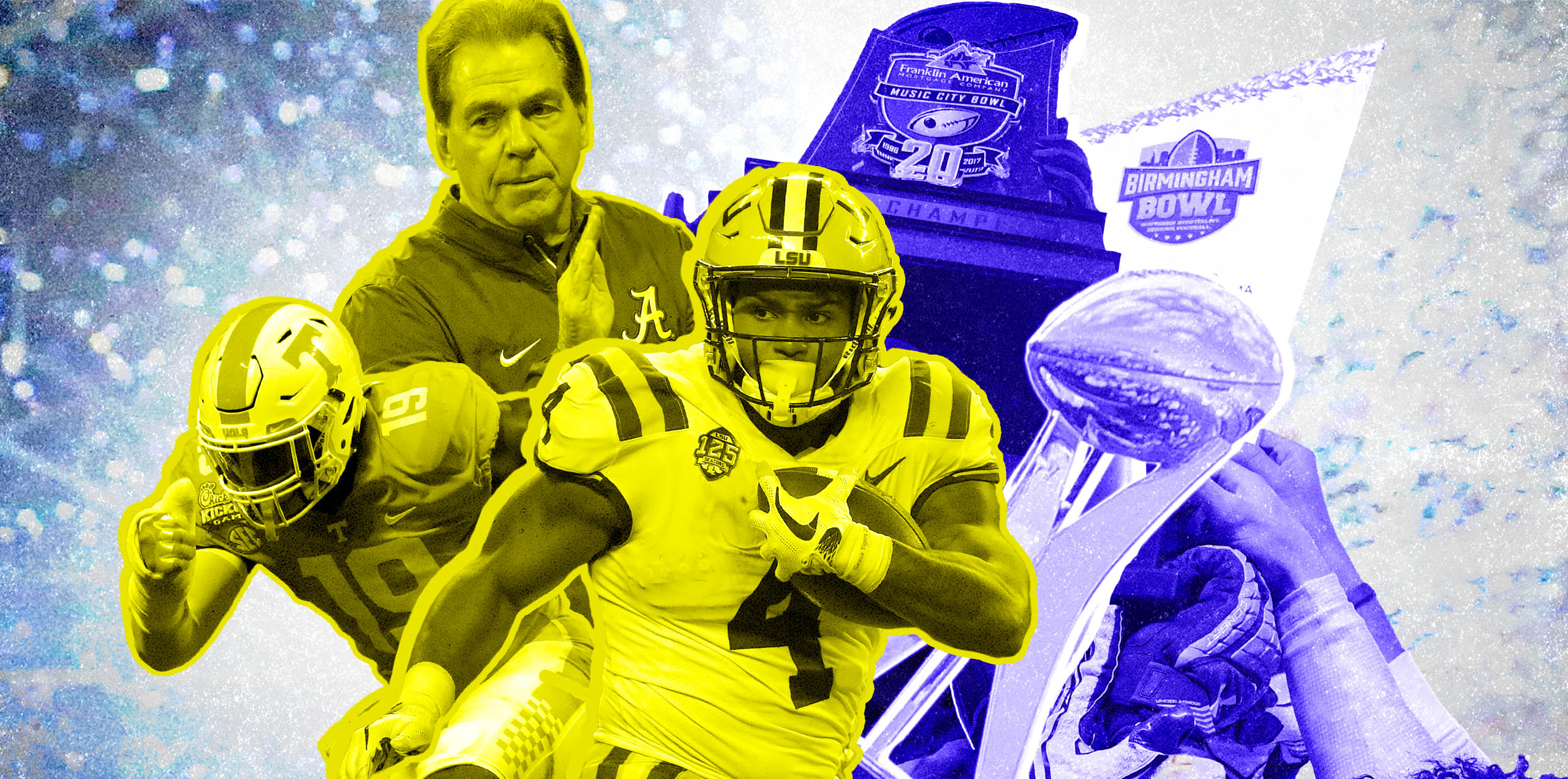 SEC
SEC Bowl Projections after Week 7: Vols back in mix. How many SEC teams are in Playoff picture?
Let's get right to the headline question: Can the SEC still get two teams into the College Football Playoff?
The answer: Yes, but somebody will have to beat Alabama to get there.
It's really that simple after LSU's victory over Georgia on Saturday.
Assuming the Crimson Tide runs the table — and we'll stick to that assumption until somebody proves otherwise — then whoever loses to Bama in the SEC title game will automatically have two losses. So would LSU, again assuming Bama beats the Tigers.
I just don't see a 2-loss, non-champion team getting into the 4-team Playoff, not even from the SEC. Too much other wacky stuff would have to happen. Not that it can't happen, but I don't see it.
The New Year's Day 6 is another matter. I finally pulled the trigger on something I had been mulling for a few weeks: Projecting four SEC teams into the six major bowls. For now, bank it. The SEC seems a decent bet to have four 10-win teams. There might not be another Power 5 conference in the country that has more than three by the time this all shakes out — and some won't have more than two.
Take LSU, for instance. Nobody has three better wins, not even after Auburn and Miami both lost Saturday. How would the Tigers miss the NYD6 even if they lose to Bama? Not a chance. The Georgia-Florida loser is likely looking at 11-2 — unless Kentucky beats Georgia, in which case the Wildcats could well win the SEC East and crash the big boy bowls.
Alabama once again is projected to get a fresh opponent in the CFP, this time unbeaten Notre Dame. The Fighting Irish still have flaws, but they don't have many high hurdles left. The USC game at the end is tricky and so is a matchup with sneaky tough Syracuse, but the Golden Domers should be favored in all their remaining games.
Finally, welcome back to Tennessee. The Vols might look back and point to Saturday's win at Auburn as the day they started their turnaround back to prominence. Right now, it's enough for us to return them back to our postseason dance card. And keep in mind, the SEC officially considers the next six bowls after the Citrus in the pecking order — Belk, Liberty, Music City, Outback, TaxSlayer and Texas — to be equal.
On to the projections:
CFP Semifinal (Cotton Bowl)
December 29, 2018
Arlington, TX
Sugar Bowl
January 1, 2019
New Orleans, LA
Fiesta Bowl
January 1, 2019
Glendale, AZ
Peach Bowl
December 29, 2018
Atlanta, GA
Citrus Bowl
January 1, 2019
Orlando, FL
Outback Bowl
January 1, 2019
Tampa, FL
TaxSlayer Bowl
December 31, 2018
Jacksonville, FL
Liberty Bowl
December 31, 2018
Memphis, TN
Belk Bowl
December 29, 2018
Charlotte, NC
Music City Bowl
December 28, 2018
Nashville, TN
Texas Bowl
December 27, 2018
Houston, TX
2017-2018 POSTSEASON
CFP NATIONAL CHAMPIONSHIP
CFP SEMIFINAL (SUGAR BOWL)
CFP SEMIFINAL (ROSE BOWL)