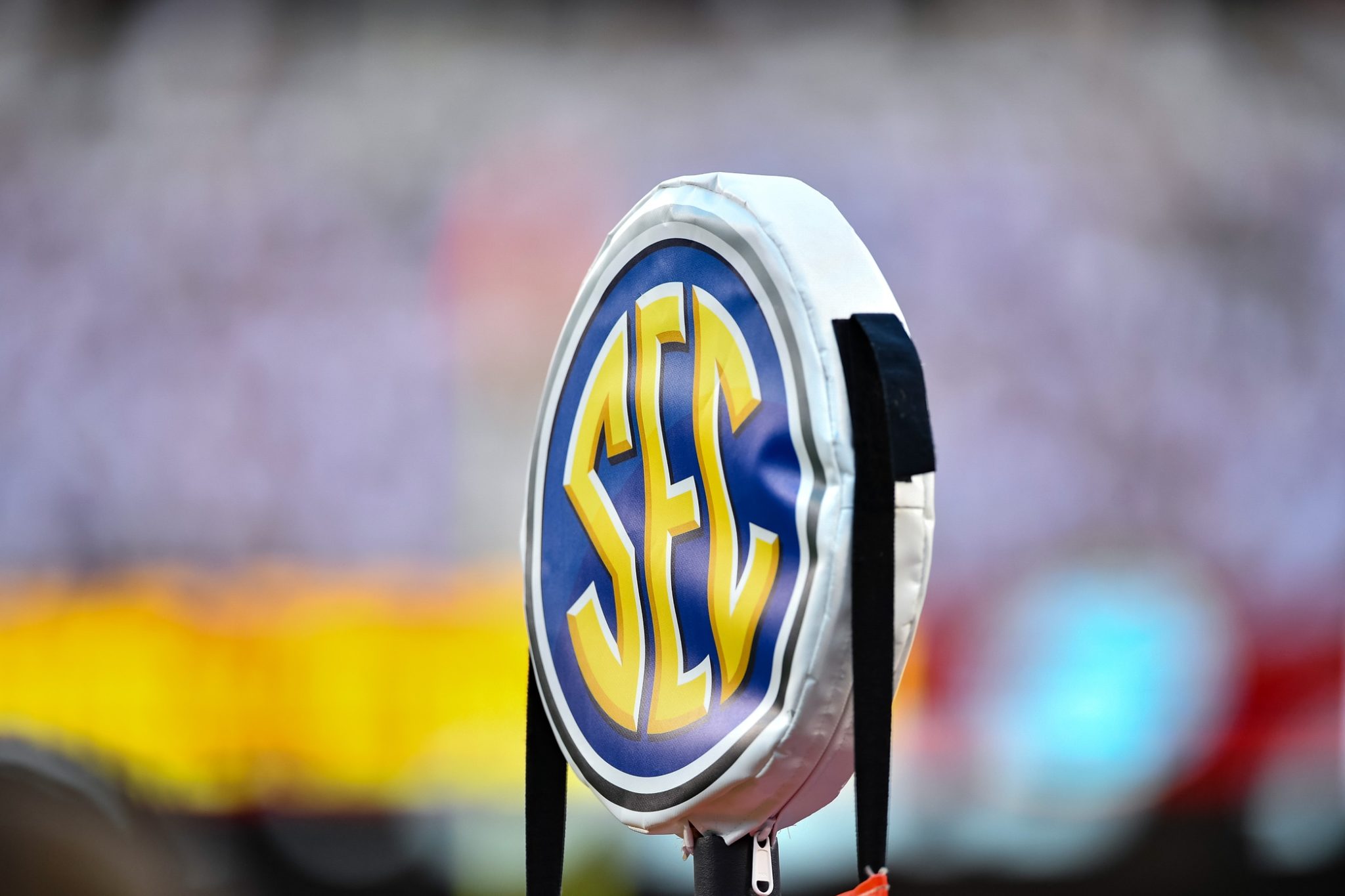 SEC
Some food for thought as the SEC debates its best possible scheduling model
If anybody tells you that there's an obvious scheduling model for the SEC once it expands, they're wrong.
Yes, opinions can be wrong. That would qualify.
For all I know, somebody with influence said those exact words at the SEC Meetings in Destin this week. Reality is, we can all have our ideal scheduling model in mind and still accept that there are negatives for any new model once Oklahoma and Texas join the conference.
According to Sports Illustrated's Ross Dellenger, the SEC came into the week down to either the 3-6 model (3 permanent matchups and 6 rotating home-and-homes) or the 1-7 model (1 permanent matchup and 7 rotating home-and-homes).
Those might look similar, but those have significant differences, the most obvious one being that we're comparing an 8-game conference schedule to a 9-game conference schedule. The former is what the SEC had for the past 3 decades, the latter is uncharted territory.
Since Arkansas and South Carolina joined the conference in 1992, the SEC has been content to stick with an 8-game conference schedule. From 1992-2011, it was a 5-3 model. That is, 5 permanent divisional foes and 3 crossover matchups (2 were permanent and 1 was a rotating home-and-home). When Texas A&M and Mizzou joined the conference in 2012, that shifted to a 6-2 model (1 permanent and 1 rotating home-and-home).
One of the growing issues with that, of course, is the infrequency of crossover matchups. You had 5th-year seniors who didn't face everyone in the conference. Georgia's first trip to Texas A&M as a member of the SEC will be in 2024. There's also scheduling imbalance with the power structure of the divisions, one of which claimed 12 of the past 13 SEC titles.
You probably know all of those things already. What might not be so obvious?
In the Playoff era excluding the 2020 season, here's the breakdown of Power 5 conferences with an 8-game conference schedule vs. P5 conferences with a 9-game conference schedule (remember that the Big Ten switched from an 8-game conference schedule to a 9-game conference schedule in 2016):
Playoff era (excluding 2020)
P5 w/ 8-game conf. schedule
P5 w/ 9-game conf. schedule
CFP appearance %
15/16 (93.8%)
9/19 (47.4%)
CFP semifinal record
13-4
1-8
Note: 2020 was excluded because we had atypical schedule formats
That's significant. That's gotta be responsible for at least some of the pushback with the 9-game model. It's wild to think that 2014 Oregon is the lone team to have won a Playoff semifinal game after it played a 9-game conference schedule.
But what about Playoff expansion, you ask?
Expansion isn't imminent. Not at all. In fact, if you've been paying attention to Greg Sankey, it sounds like the SEC commissioner has every intention of staying at 4 or moving to an SEC-only Playoff if those silly prerequisites from The Alliance aren't wiped away.
That's something that has to be considered. If the SEC is going to have a 16-team super conference and the field stays at 4, why would it make sense to add another conference game? Just so that everybody's No. 2 and No. 3 rivalries can remain intact?
I ask that not to mock the significance of games like Auburn-Georgia or Alabama-Tennessee, but because that's perhaps the cost of this shift.
Well, "cost" is what some would argue is worth moving to a 9-game conference schedule. As in, it'll cost the future TV partners an arm and a leg to get the SEC's rights if it has a 9-game conference schedule in this 16-team super conference. Will it be more lucrative than a TV package with an 8-game conference schedule? Sure, but there's cost-benefit analysis with this. If switching to a 9-game conference schedule prevents the SEC from cashing in on all the monetary gain from winning national championships and sending teams to bowl games, what does that cost look like?
The Big Ten can brag all it wants about having the best TV package. You know what it can't brag about? Playoff success. After Ohio State won it all that first year, it has just 1 Playoff victory, and it came during the 2020 COVID season.
As much as the SEC would like to pretend other leagues don't matter in these discussions, they do. Nick Saban brought up a great point about this in Destin.
Nick Saban on 9 SEC league games: "I've always been for playing more conference games, eliminating some of these games that fans, players, supporters are not really interested in. What is best model? That's the issue. Are other conferences going to play more conference games?"

— Brett McMurphy (@Brett_McMurphy) May 31, 2022
Specifically, is the ACC going to switch to a 9-game conference model? If so, yeah, then perhaps the SEC wouldn't want to be the only conference left playing the 8-game schedule. That probably wouldn't be the best look, no matter how loaded the conference is.
I know what many of you are thinking.
"An 8-game conference schedule in the SEC is already tougher than a 9-game Big Ten schedule, and that's only getting worse once Oklahoma and Texas join the conference."
Fair. If you don't think that's fair, perhaps you missed the fact that the SEC Championship winner played in a national championship game in 15 of the past 16 years. Not all conferences are created equally, which is exactly why Sankey is right to not give into The Alliance's desire for automatic qualifiers for Power 5 champions in an expanded Playoff field. And if the Big Ten wants to talk about the SEC being top-heavy, remind me which conference had 1 program win 2 titles and which conference had 5 programs win 13 national titles in the 21st century.
Two things can be true at the same time. One is that the SEC reached this run of dominance because it has the best talent and coaching in the sport. The other is that the SEC also recognized at every turn what its best path to a title was.
The latter is of the utmost importance for the league as it embraces change in the latter half of the decade. Whether that change also includes an expanded Playoff remains to be seen. Either way, it'll be an adjustment to see Oklahoma and Texas in the conference, and with some sort of a new scheduling model that likely outlaws divisions.
I expect there to be some heated debate about this. Dare I say, it's a more urgent matter than forming a unified stance on NIL and whether coaches should engage in verbal warfare over the matter.
Nothing is obvious about the SEC's next scheduling step — but it sure is important.