Caesars Sportsbook Ohio: Huge $1,500 Bet on Caesars for NFL Playoff Games
If you are betting on the NFL conference championship games this weekend, you can do it in style with a $1,500 bet on Caesars courtesy of Caesars Sportsbook Ohio.
This special Caesars Sportsbook Ohio offer is for new players in the Buckeye State. After you opt in, your first bet is on Caesars. In other words, if you lose your initial wager, you get another chance with a bet credit bonus.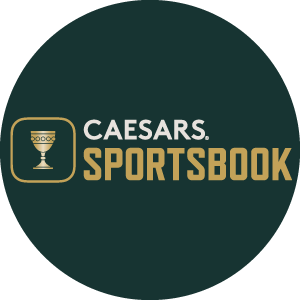 Caesars Sportsbook
OH only. 21+. Know When To Stop Before You Start.® Gambling problem? Call 1-800-GAMBLER.
The home teams are mildly favored in both games Sunday, but oddsmakers generally consider both games to be a coin flip. That makes sense given the NFL's four best teams remain in the mix. When you get this deep into the playoffs, the competition is stiff, and this dynamic is evident Sunday. With this promotion, you can bet with no worries, because you will get another shot if you need it.
Click here and apply Caesars Sportsbook Ohio bonus code SOUTH1BET to lock in a $1,500 initial bet on Caesars.
Caesars Sportsbook Ohio Bonus for NFL Playoffs
Let's go over the key elements point by point. First, this is an exclusive special that is in place during the honeymoon period after the sports betting launch. It is significantly better than the offer that is available in other states. As a result, there is some time sensitivity to take into consideration.
Secondly, a lot of people like to increase their betting increments during the NFL playoffs. This promotion is coming along at the ideal time if you are in this category. You can rise to the occasion with a significant wager, but you have an added advantage.
Regarding the increment, you can go as high as $1,500 and the bet will be on Caesars. However, smaller bets fall under the promotion as well. If you win, you get a cash payout after the game is over. At that point, the promotion will no longer be relevant. And if you lose, you get a bonus bet credit that is equal to the amount of your original wager.
Accept This Caesars Sportsbook Ohio Offer
Before you do anything else, click this link to reach the corresponding promotion registration page.
Then, follow the instructions to set up your account. After your identifying information has been entered, your location will be verified for legal reasons. When that checks out, your account will be active.
Thirdly, take a moment to download the mobile app. This will give you the ability to bet from anywhere in Ohio. You can also use the app to make bets when you are in other states with legal sports betting.
After that, ask yourself how much you are going to bet in light of the promotion parameters. When you reach a conclusion, make the necessary deposit. This is easy to do, because all of the standard methods are accepted.
Finally, bet as much as $1,500 on any event, and the wager will be on Caesars.
Profit Boosts and Promotional Bets
You will receive a stream of special offers for standard players after your first wager. For example, there are profit boosts that enhance the payouts on winning parlays. There are also second chance bet opportunities, and there are daily odds boosts.
Click here and apply bonus code SATURDAYTIX to score a bet on Caesars from Caesars Sportsbook Ohio.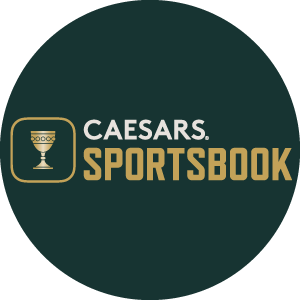 Caesars Sportsbook
OH only. 21+. Know When To Stop Before You Start.® Gambling problem? Call 1-800-GAMBLER.
OH only. 21+. New users and first wager only. Must register with eligible promo code. Bet amount of qualifying wager returned only if wager is settled as a loss. Maximum bet credit $1,500; must be used within 14 days of receipt. See caesars.com/promos for full terms. Void where prohibited. Know When To Stop Before You Start.® Gambling problem? Call 1-800-GAMBLER