NCAA Softball: Women's College World Series schedule (Updated June 10, 2021)
The NCAA softball tournament 2021 is nearing completion. 64 teams entered the tournament which began on May 21, 2021, and we are now through one game of the Women's College World Series final series between Oklahoma and Florida State. The teams were selected from 31 automatic qualifications for teams that won their respective conferences plus an additional 33 teams that were selected as "at-large" teams to make the tournament.
The final 8 teams are originally set for the Women's College World Series after the Super Regional round ended last Sunday. The eight teams that will moved on were: Oklahoma, UCLA, Alabama, Oklahoma State, Florida State, Arizona, Georgia and James Madison.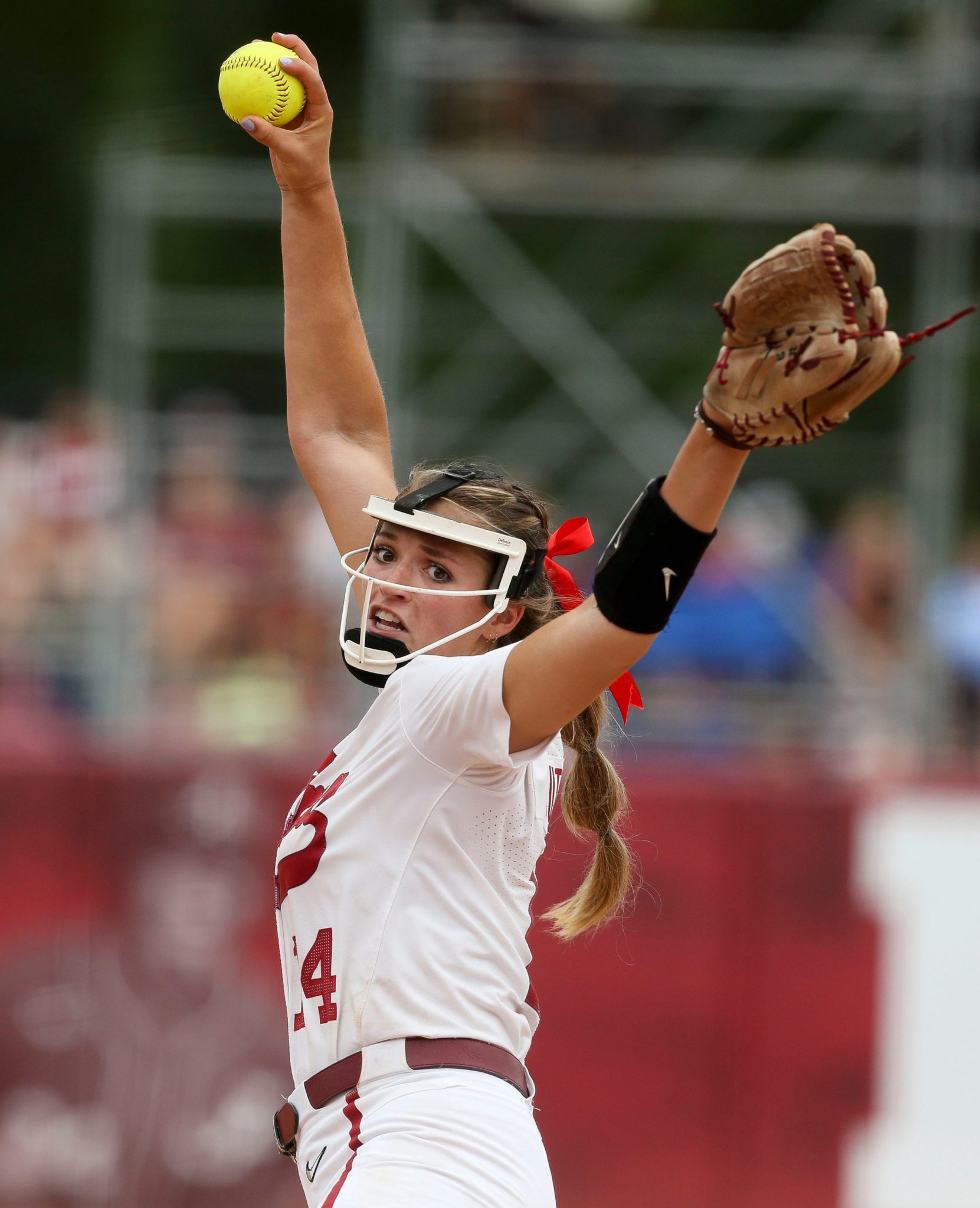 Where we currently stand
Monday saw two semifinal elimination games: Oklahoma vs. James Madison and Florida State vs. Alabama. All teams had one loss. The two winners moved on to the championship series which begins on Tuesday.
Oklahoma punched their ticket to the championship series with a win over James Madison.
Florida State also beat Alabama twice to reach the championship series against Oklahoma.
It's Oklahoma vs. Florida State for the Women's College World Series Final.
Florida State beat Oklahoma in Game 1 of the final series, and if the Seminoles beat the Sooners Wednesday, they will win the national title.
Oklahoma beat Florida State in Game 2 setting up a winner-take-all national title game.
📼 WCWS HIGHLIGHTS: (1) @OU_Softball defeats (10) @FSU_Softball, 6-2, in game two of the Championship Series.#WCWS pic.twitter.com/r5YN610iee

— NCAA Softball (@NCAAsoftball) June 10, 2021
College World Series Results & Schedule
All games are on ESPN (or ESPN affiliate channels like ESPN2 and ESPNU).
June 3 Results
James Madison 4, Oklahoma 3
Oklahoma State 3, Georgia 2
Alabama 5, Arizona 1
UCLA 4, Florida State 0
June 4
James Madison 2, Oklahoma St. 1
Alabama 6, UCLA 0
June 5
Oklahoma 8, Georgia 0
Florida State 4, Arizona 3
Oklahoma 10, UCLA 3
Florida State 4, Oklahoma State 2
June 6
Oklahoma 6, James Madison 3
Florida State 2, Alabama 0
June 7
Oklahoma 7, James Madison 1
Florida State 8, Alabama 5
Championship Series
The three game series to determine the 2021 NCAA softball national champion will take place on June 8-10.
June 8: Championship Series Game 1
Florida State 8, Oklahoma 4
June 9: Championship Series Game 2
Oklahoma 6, Florida State 2
June 10: Championship Series Game 3
Florida State vs. Oklahoma | 3:00 p.m. ET | ESPN
NCAA Softball Tournament 2021 Schedule: The Super Regionals
Each Super Regional in the NCAA softball tournament was a best-of-3 series. Here are the results:
Florida State advances – wins 2-0 over LSU
UCLA advances – wins 2*1over Virginia Tech
Alabama advances – wins 2-0 over Kentucky
Oklahoma advances – wins 2-0 over Washington
Oklahoma State advances – wins 2-1 over Texas
Georgia advances – wins 2-0 over Florida
Arizona advances – wins 2-0 over Arkansas
James Madison advances – wins 2-1 over Missouri
NCAA Softball Tournament History
Who are the previous national championships determined by the NCAA softball tournament in recent years? Here are a list of the recent winners of the annual softball tournament:
2020: No tournament because of COVID-19
2019: UCLA
2018: Florida State
2017: Oklahoma
2016: Oklahoma
2015: Florida
2014: Florida
2013: Oklahoma
2012: Alabama
2011: Arizona State
2010: UCLA
2009: Washington