TEXAS A&M
PHOTOS: Texas A&M debuting 'Ice White' uniforms at Mississippi State
Texas A&M's bringing the chill to Starkville on Saturday.
The Aggies will unveil a fresh 'Ice White' uniform combination against Mississippi State, Adidas' latest creation for the No. 6 team in the country.
RELATED: Breast Cancer Awareness SEC alternate helmet concepts
Heat-pressed maroon and silver numerals and accents contrast well on white jerseys and pants. Texas A&M's gameday helmet is white with a silver-foiled primary logo. Half of the facemask is white, the bottom half chrome.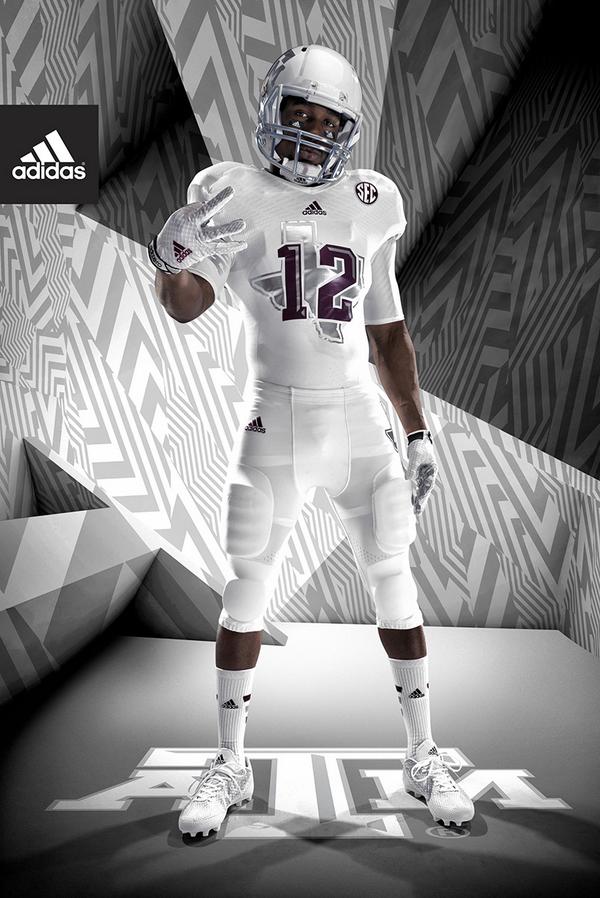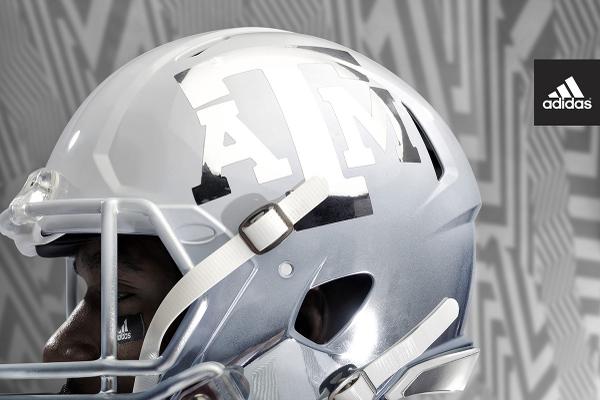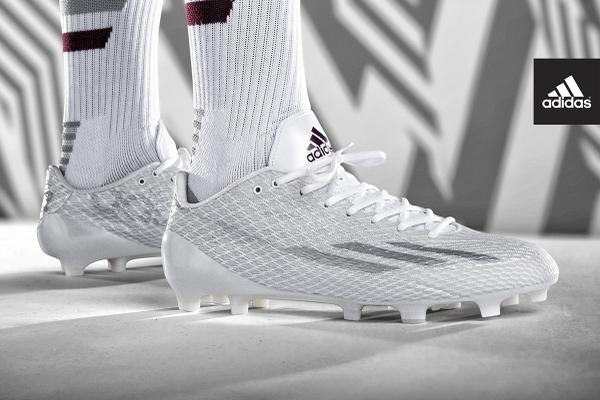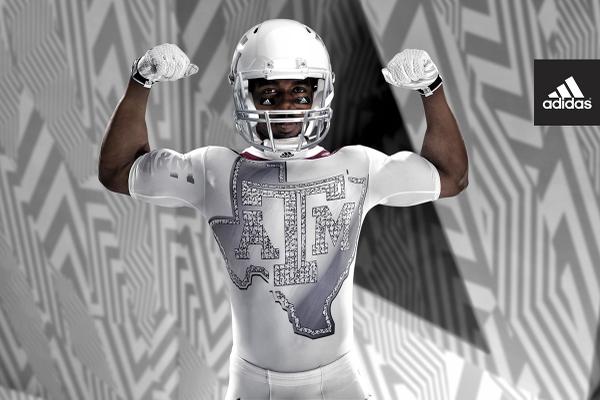 Trill on ICE. #WRTS! #IcedDown #AggieFBLife pic.twitter.com/8nds9xlOgr

— AggieFBLife (@aggiefblife) October 4, 2014
The Aggies' new alternate uniform incorporates 'TECHFIT Shockweb technology. The adidas TECHFIT Shockweb uniform is the only true compression uniform system in the industry. Shockweb fits tighter to the body, making players more difficult to tackle. TECHFIT Shockweb is lighter, helping to make the player fast and increasing his range of motion to support the athlete's performance at the highest levels.'