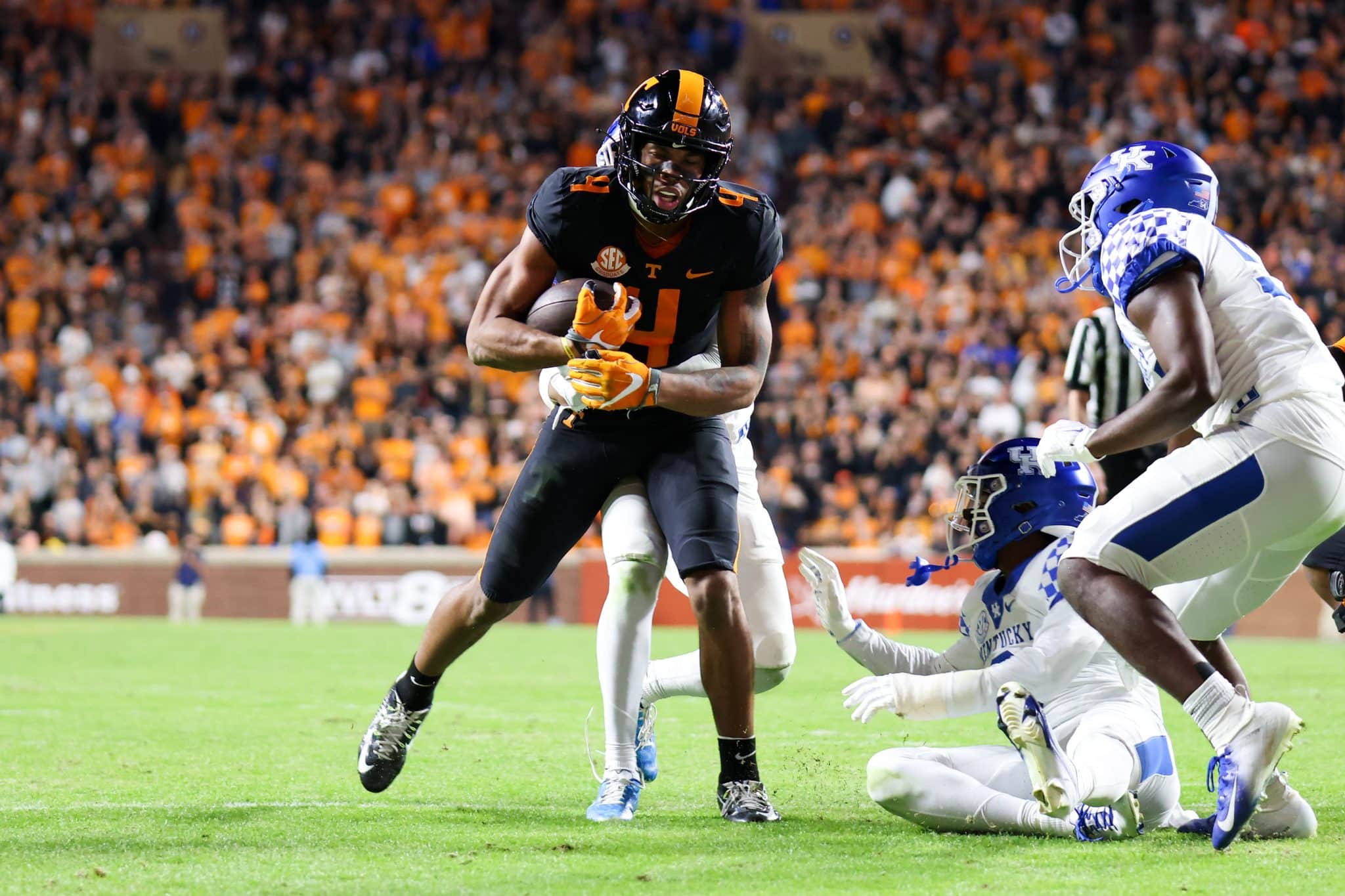 TENNESSEE
Fearless Prediction: Tennessee vs. Georgia State
The Fearless Prediction is prepared for battle with the biggest game of the year in all of college football to this point. For only the 3rd time in SEC football history, the top 2 teams in the AP Poll will face off in the regular season.
No. 1 Georgia vs. No. 2 Tennessee … Between the Hedges.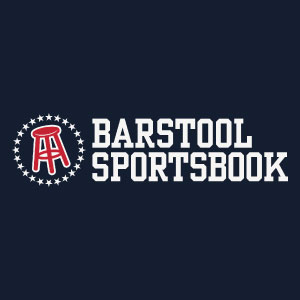 Barstool Sportsbook
States: OH, MD, LA, CO, IL, IN, MI, NJ, PA, VA, TN, AZ, IA, WV
SIGN-UP BONUS
$1,000
NEW PLAYER BONUS

Despite their proximity (it's approximately a 4-hour drive between Knoxville and Athens) and history (the 1st meeting came in 1899), Tennessee and Georgia have been playing on an annual basis only since 1992. The Vols and Bulldogs have had classic battles on the field and in recruiting. Tennessee's ability to poach talent from the Peach State was a big reason for its success in the 1990s and 2000s.
The rivalry carries over to politics as well. Tennessee and Georgia border each other, and Georgia lawmakers have pressed to access water from the Tennessee River, citing a "faulty" survey … from more than 200 years ago.
Yes, this is really a thing.
But on Saturday afternoon, there's much more at stake than water. The winner all but guarantees itself the SEC East title and a trip to the SEC Championship Game. The winner will also stay on track for a Playoff berth.
The national perception of both programs has changed a great deal within the past 10 months. Georgia's victory in the national championship game finally proved that it could get over the hump against Alabama and win when it counted most.
Meanwhile, Tennessee has turned the corner from conference also-ran into a serious conference and national championship contender. It also features the most innovative and exciting offense in all of college football. I swear, watching Josh Heupel's offense compared to offenses during the Jeremy Pruitt era is like having a fever dream.
Tennessee QB Hendon Hooker is not only a Heisman Trophy candidate, he's currently the favorite to win the award. He runs this offense to perfection. He has completed more than 71 percent of his passes for 2,338 yards and 21 TDs, with only 1 INT. He has also rushed for 338 yards and 4 scores.
The return of receiver Cedric Tillman from injury gives an already explosive offense yet another option. Tillman, Jalin Hyatt and Bru McCoy make up a potent trio, proving that "Wide Receiver U" is back and better than ever.
Throw in a 2-headed rushing attack with Jaylen Wright and Jabari Small, plus a veteran offensive line, and this is a group no one has figured out how to slow down.
Tennessee is averaging 553 yards of total offense and 49.4 points per game, tops in the nation in both categories. It'll be a strength-on-strength matchup with the Georgia defense. The Dawgs are ranked 4th in the country in yards allowed per game at 262.6, and 2nd in points allowed per game at 10.5. No opponent has scored more than 22 points against them all year.
Inside LB Jamon Dumas-Johnson leads the team in tackles with 40. But Georgia got a bad break when edge rusher Nolan Smith was injured in the Florida game. He's now lost for the season with a torn pectoral muscle. He had led the Bulldogs with 7 tackles for loss, including 3 sacks.
Georgia's offense doesn't get nearly as much publicity, but it is also putting up huge numbers this season. It averages 530.1 yards and 41.8 points per game, 2nd and 6th, respectively, nationally.
QB Stetson Bennett IV keeps winning games and has thrown for 2,349 yards and 9 TDs this season. His top target is tight end Brock Bowers, who does a little bit of everything for UGA. Bowers has 31 catches for 547 yards and 3 TDs, while also rushing for 82 yards and 3 scores.
Daijun Edwards and Kenny McIntosh pretty much split the carries and have combined for 772 rushing yards and 13 TDs.
Tennessee's defense is coming off its best game of the year, allowing only 6 points to Kentucky. It intercepted potential NFL 1st-round Draft pick Will Levis 3 times and sacked him 4 times while holding UK to only 205 yards of total offense.
Trevon Flowers is on the top of the Tennessee stat sheet with 46 tackles, while Byron Young leads the Vols with 5 sacks.
A few weeks ago, the Fearless Prediction couldn't bring itself to pick Tennessee over Alabama. It had been 15 years in the wilderness, and we needed to see it to actually believe it.
Well, it happened, and now Tennessee has proven it can win the biggest games on its schedule. Not in 2 years, not next year. But now.
The folks in the big, shiny buildings in the Nevada desert have Georgia listed as more than a touchdown favorite, and rightfully so. The Bulldogs have won 26 of their past 27 games. They have 4-star and 5-star talent across the board.
But have you seen Tennessee's offense? Hyatt is a cheat code.
The Vols have spent all season defying expectations.
I think they'll do it again this weekend.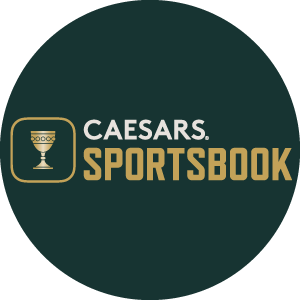 CAESARS SPORTSBOOK
+1K REWARD & 1K TIER CREDITS
SIGN-UP BONUS
$1,000
FIRST BET OFFER
Fearless Prediction time …
Tennessee 45, Georgia 38